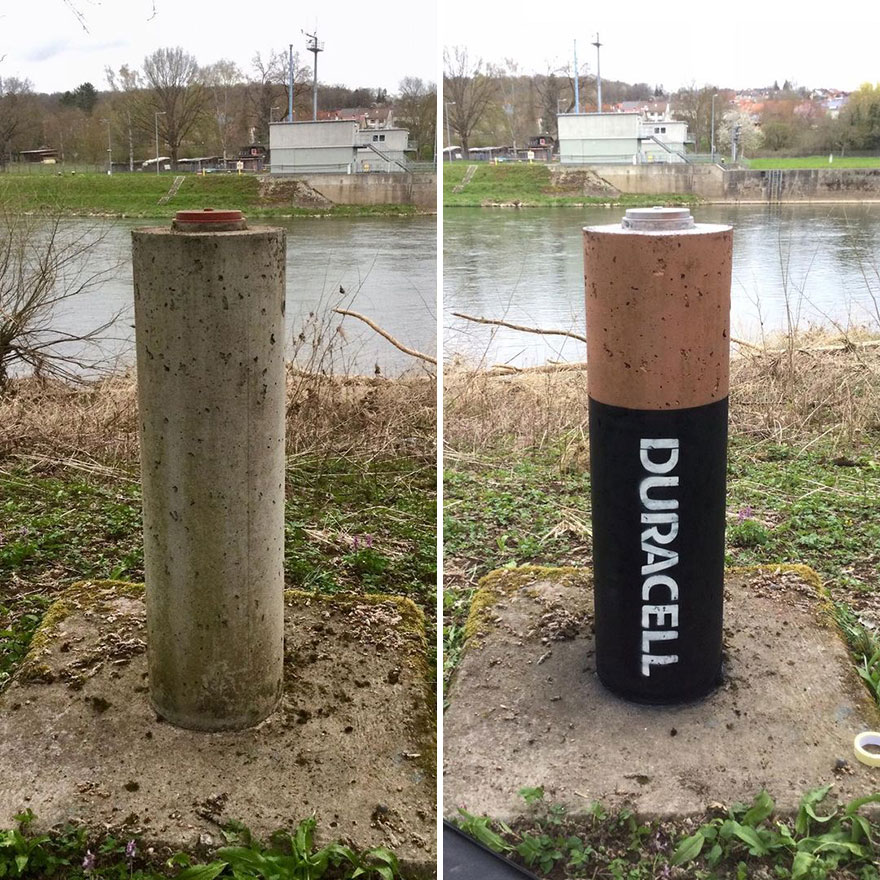 Art has a lot of meanings and a lot of ideas behind it. Every art piece will mean a different thing, depending on who you ask. People create art for different reasons: some to make something beautiful, some to let out their creativity and share it with the world, some simply out of boredom. Street artist Jamie Paul Scanlon, however, started to create art for a different reason.
Jamie, better known as JPS (previously here and here) on his social media, didn't have the best childhood, nor luck. He was brought down by life so many times, he gave into 'heavy drink and drug use,' as JPS himself said. Thankfully, Jamie rediscovered art and it showed him that he could do so much more and turn his life around. And that's exactly what he did.
More: Instagram, Facebook h/t: boredpanda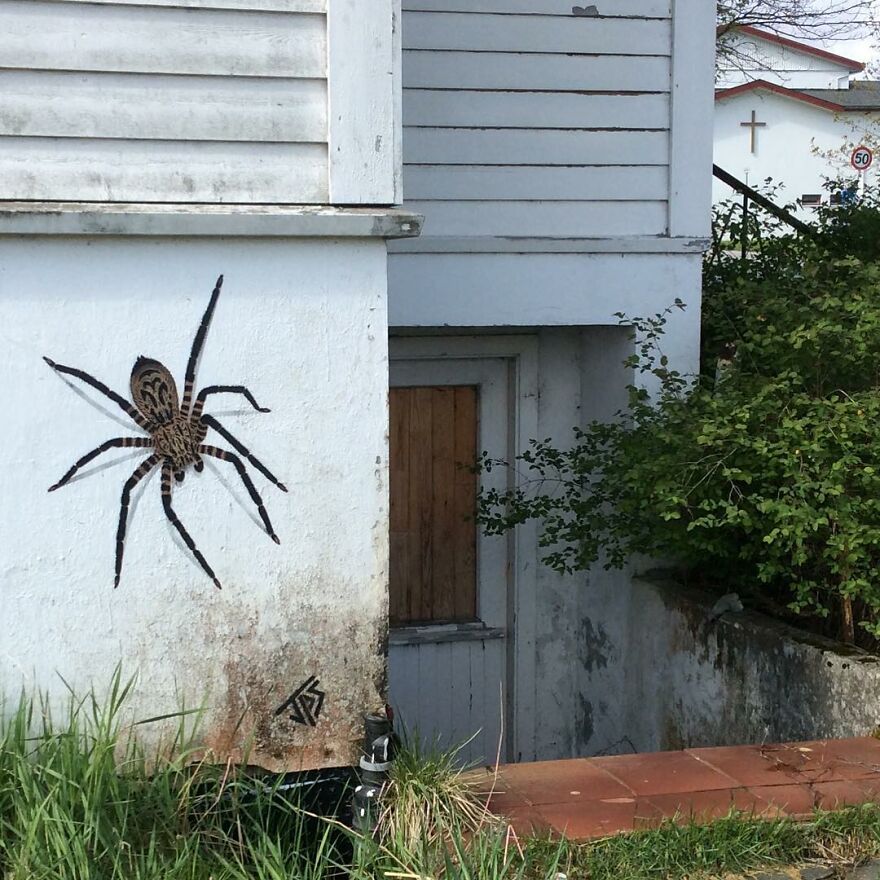 JPS told Bored Panda: "I was always into art from a young age. But I grew up in an environment that seemed to hold little opportunity. Then a series of events and the murders of 2 close friends sent me down a twelve-year path of heavy drink and drug use.
This all changed in 2009 when my mate George took me to the Banksy museum show. It was a major wake-up call to how I had thrown my talents away. I loved the concept of using full-size stencils on walls. It planted the seed to face my addictions and I began self-teaching and hitting walls.""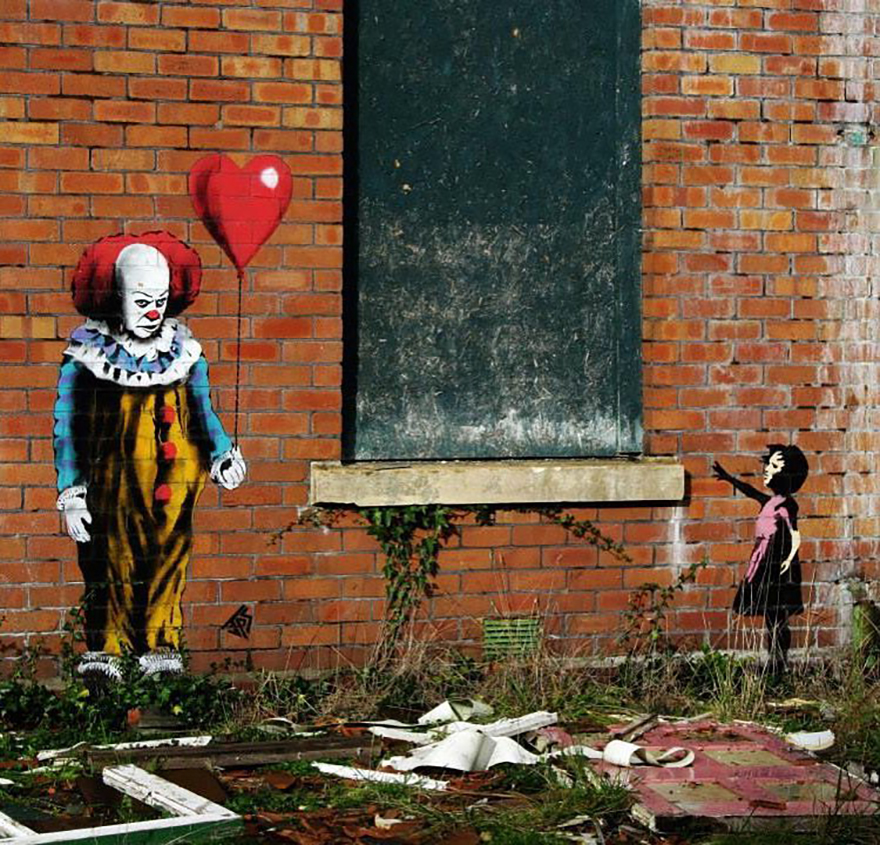 "I hate the money and business side of art. I prefer to concentrate my energy on delivering new works to the world. The problem is I find it difficult to give Banksy any credit for my creation these days because of the two things I found out the past couple of years: the proof I have of his team blackballing my career and blocking my media. Which is a pity."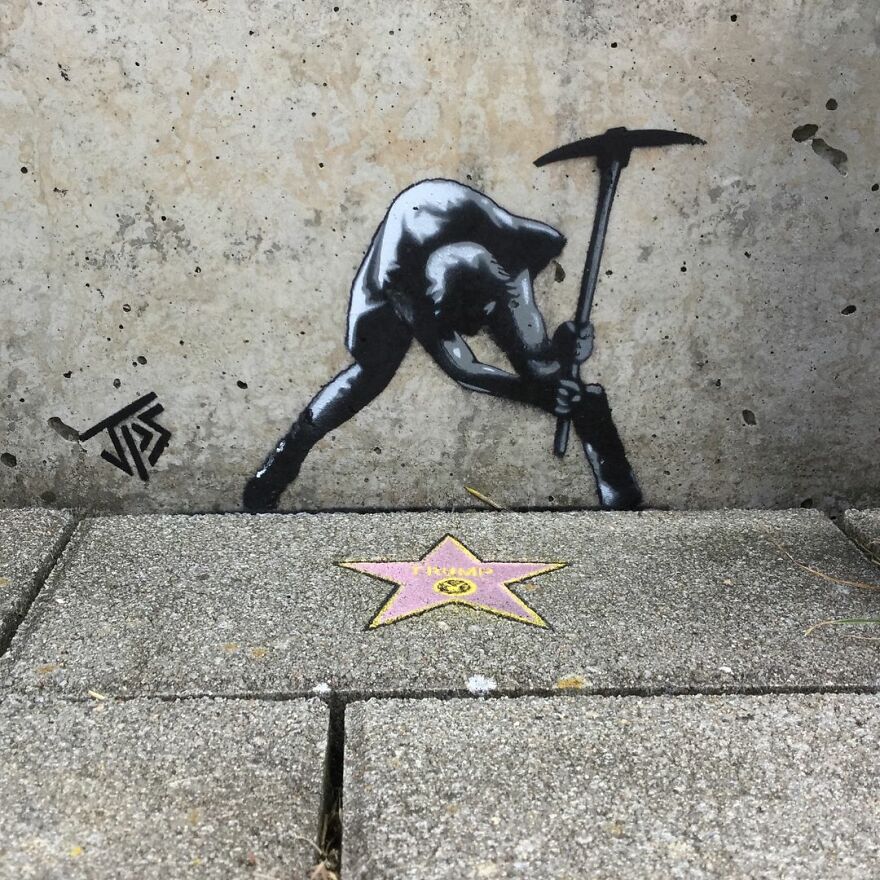 Jamie tells us more about himself: "I was born and raised in Weston-super-Mare. This was predominantly my hometown until 2016 when I met a German street artist named PZY. I then moved to lower Franconia and we got married in 2018. She has taken more of a back seat with her street art these days and is more of my manager and assistant. It's a tough, high-pressure game if you take it on a serious level and many street artists don't last the long haul, sadly. The environment I live in now is incredibly different from the world I came from. I have to keep my mind in a state of trying to forget whilst trying to remember the lessons at the same time. Before 2016, my recovery was far from a straight line because drugs seemed unavoidable. Out here, that temptation is removed massively, although it had the downside of being tougher art-wise. Police are faster than GTA out here and people aren't used to seeing people paint the new surroundings, which also inspired other types of work from me."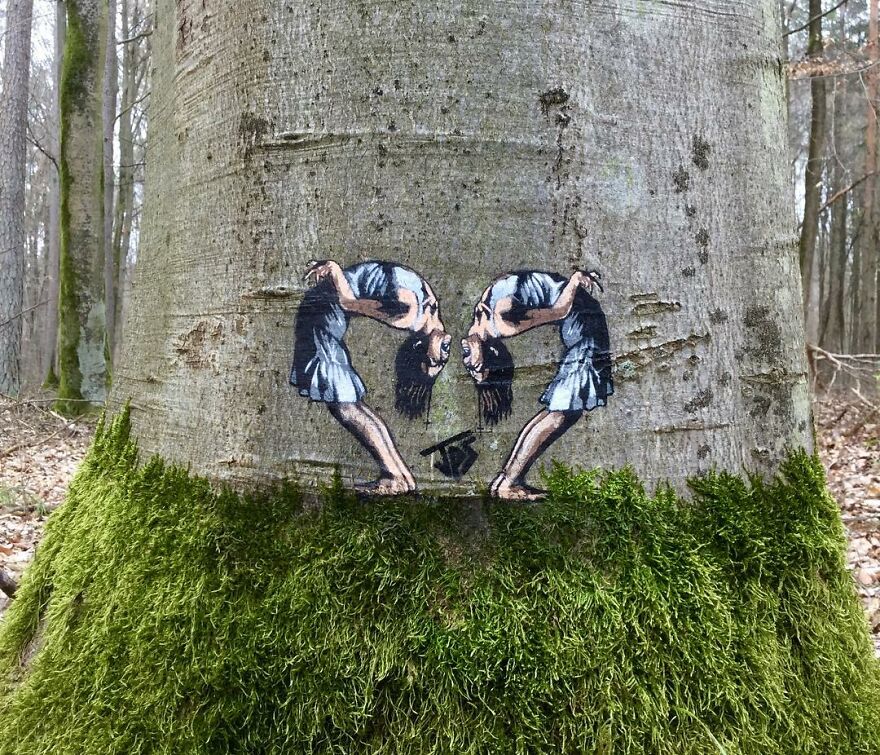 The artist also tells us what keeps him inspired to create art: "Well, back in June 2010, I stood on the edge of an abandoned hotel roof where I been sleeping at the time and was seriously considering jumping. It was either do the easiest thing and step forward and join many of my fallen friends or do the hardest thing and try and beat the drink and drug addiction and become a successful artist. I chose the latter, but the journey has not been easy, that's for sure. Another factor of why I continue is because I love the feeling of delivering new work to my followers."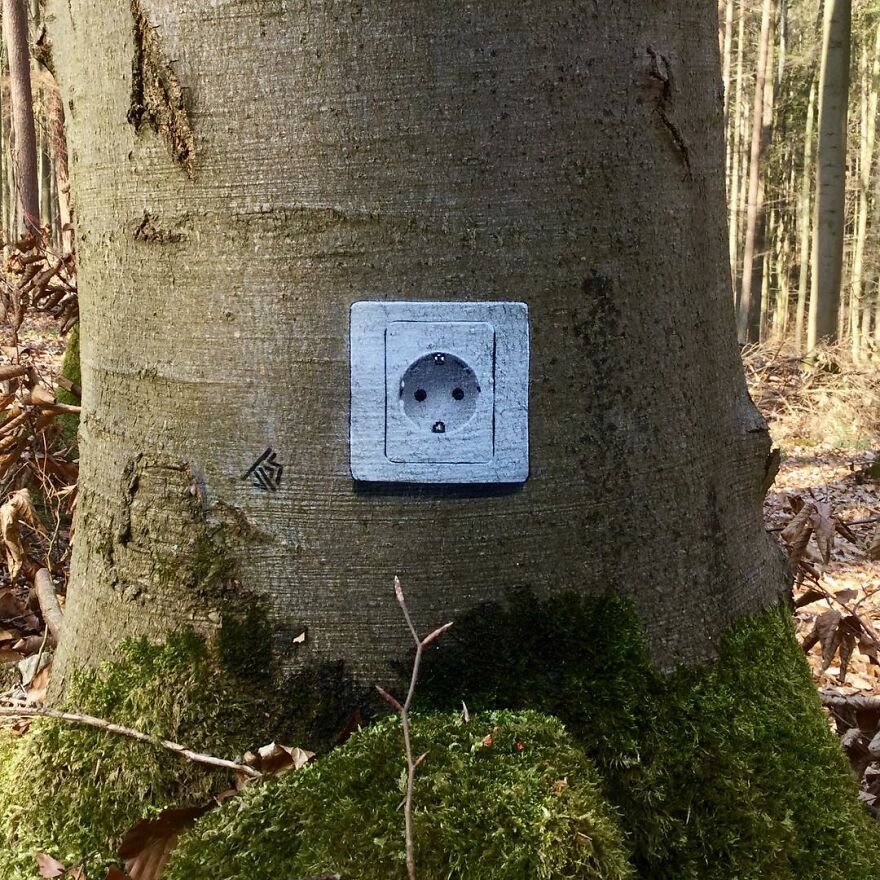 If you're thinking of getting into street art yourself, Jamie has some advice for you: "If the intention is financial, then there are probably many easier ways to make money, but if it's a genuine love of art and urges to create, then success is likely to occur on that factor shining through."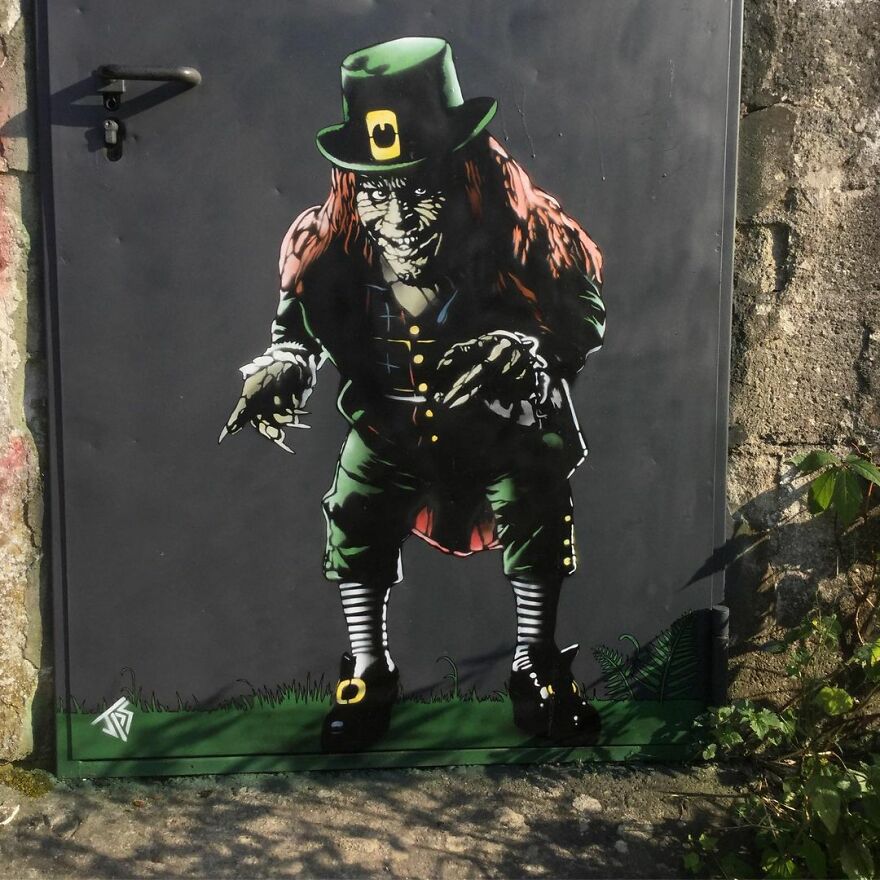 Jamie tells why he enjoys graffiti: "The word graffiti is too broad to say I like it, it's all about intention, some stuff is done antisocially as a big finger to the system. This appealed to the old me, but really bad scribble is generally a waste of a good spot. In the 11 years since I've started, I've tried to push and evolve the technique of stenciling and even though I often paint without permission, I still view the legal hurdles as a pain because I intend to improve the world."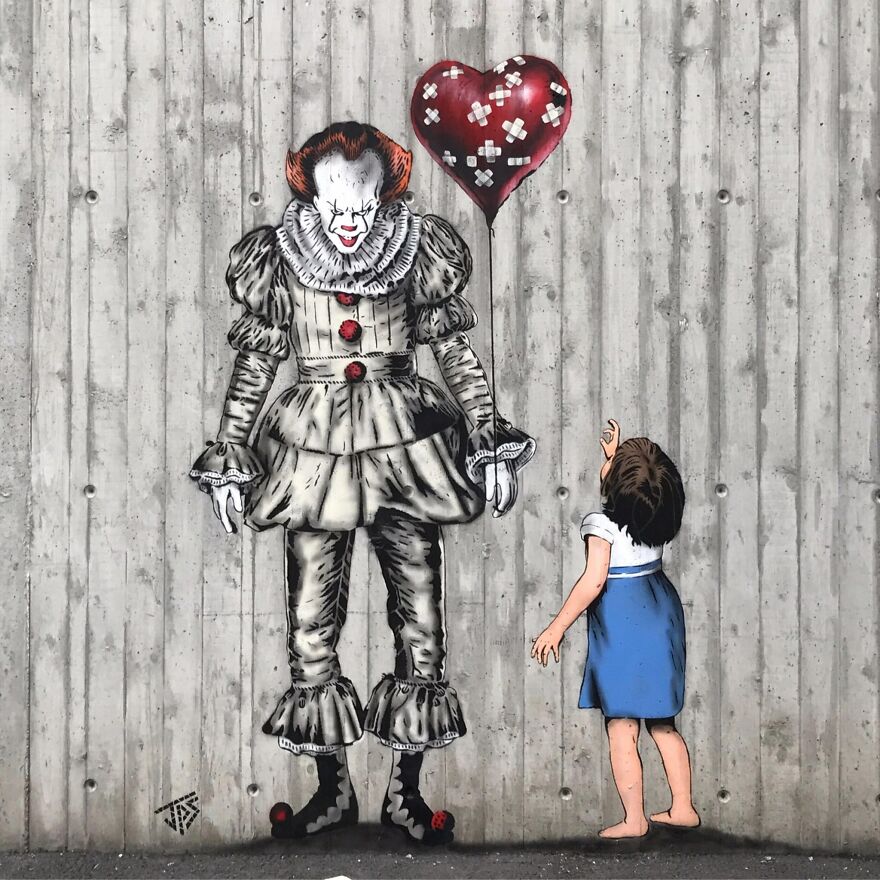 The artist also shares where his favorite places to create are: "I love urban decayed abandoned places and the setting they offer for works, nothing better than painting a place like that on a sunny day."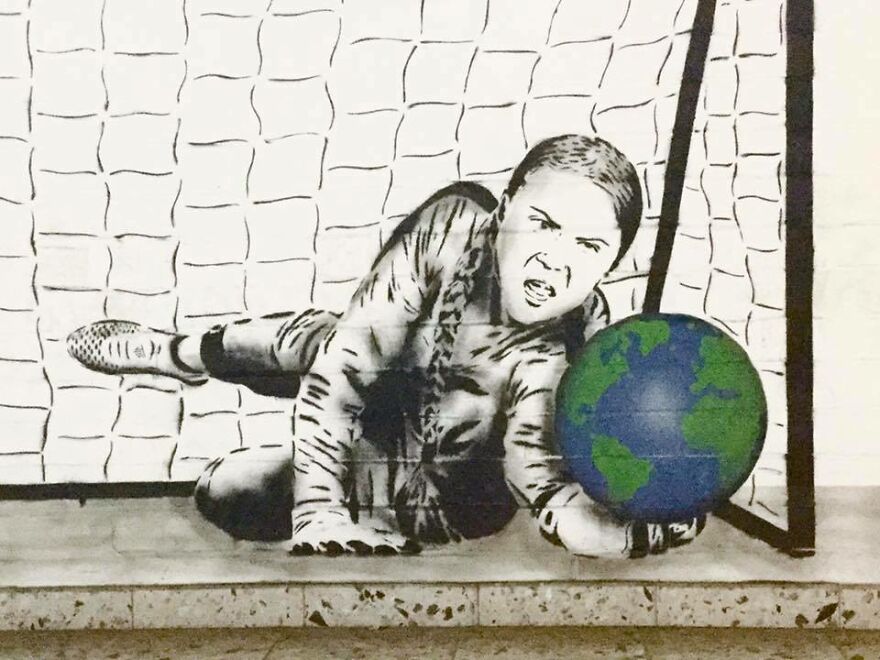 Jamie explained what art means to him: "To me, a world without any art would be very dull, although there is no better artist than Mother Nature herself. Personally, it gave me a purpose and reason to live. I'm proud of how far I've come from the walking corpse I once was."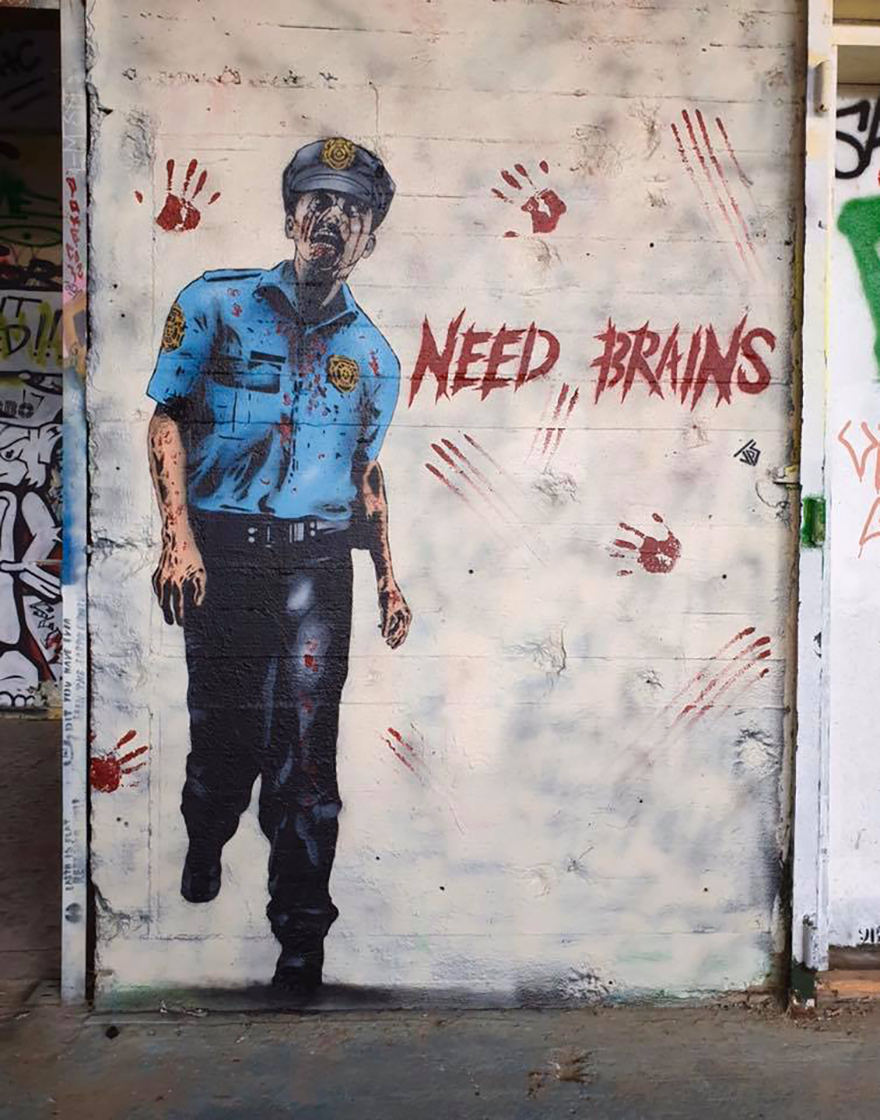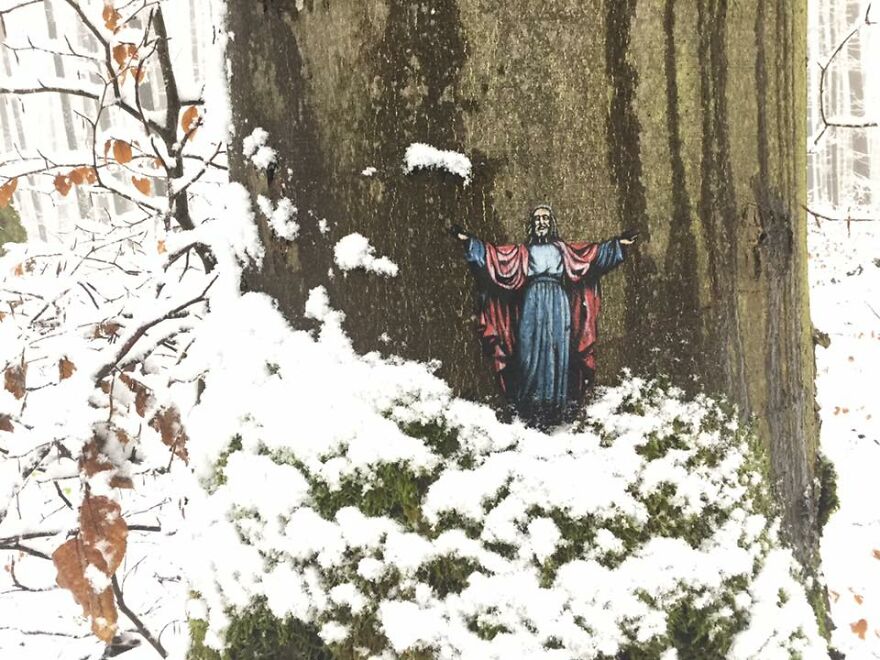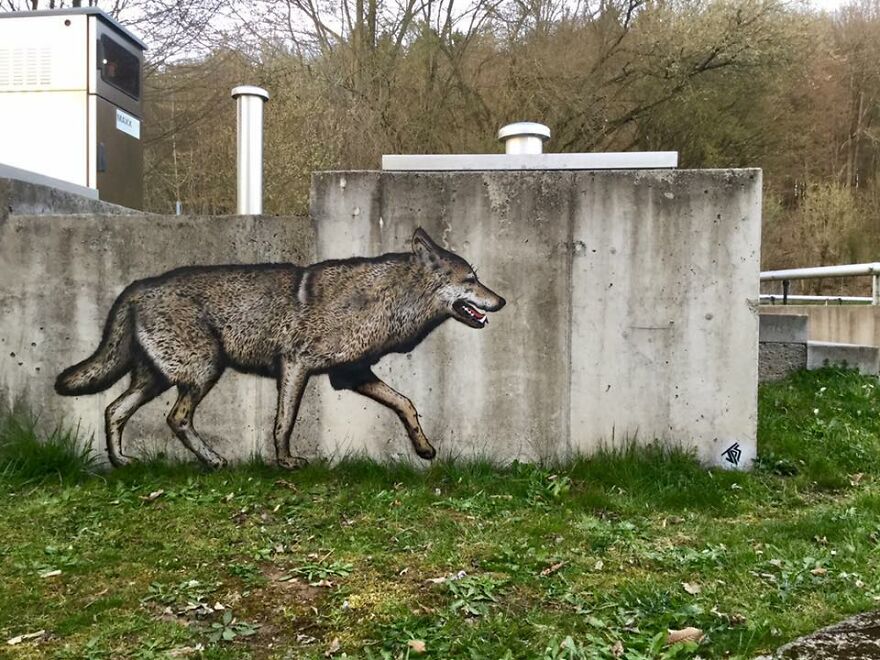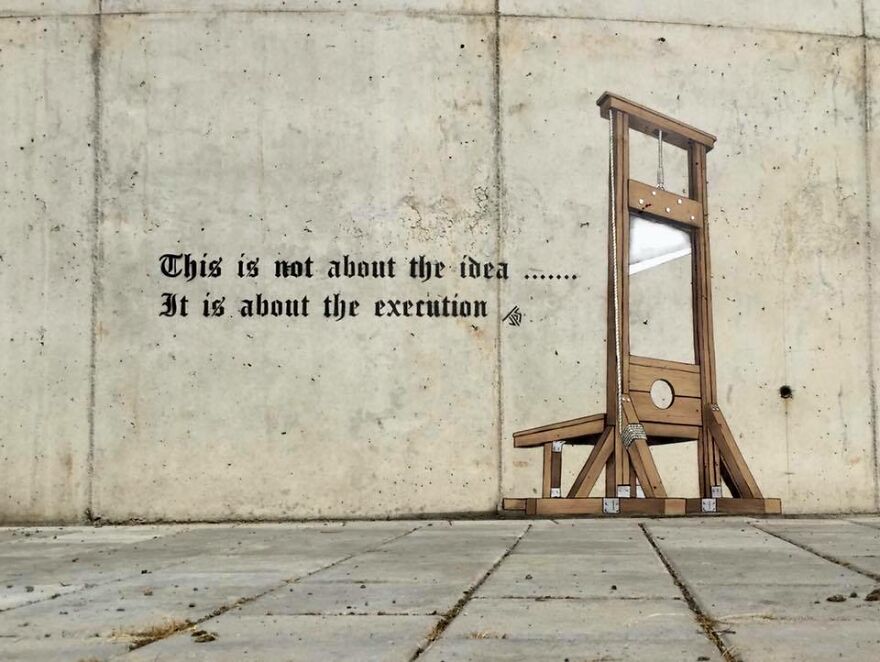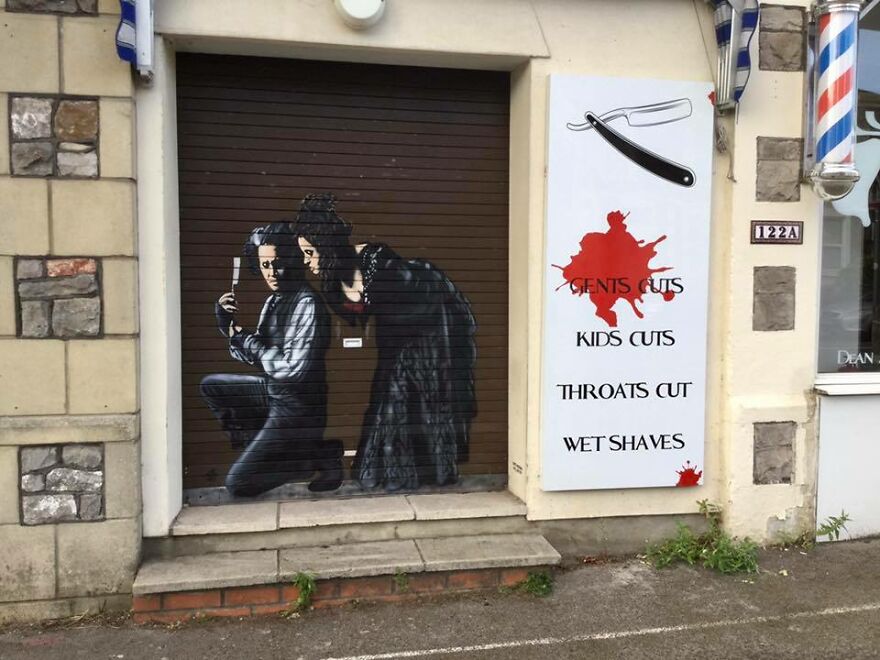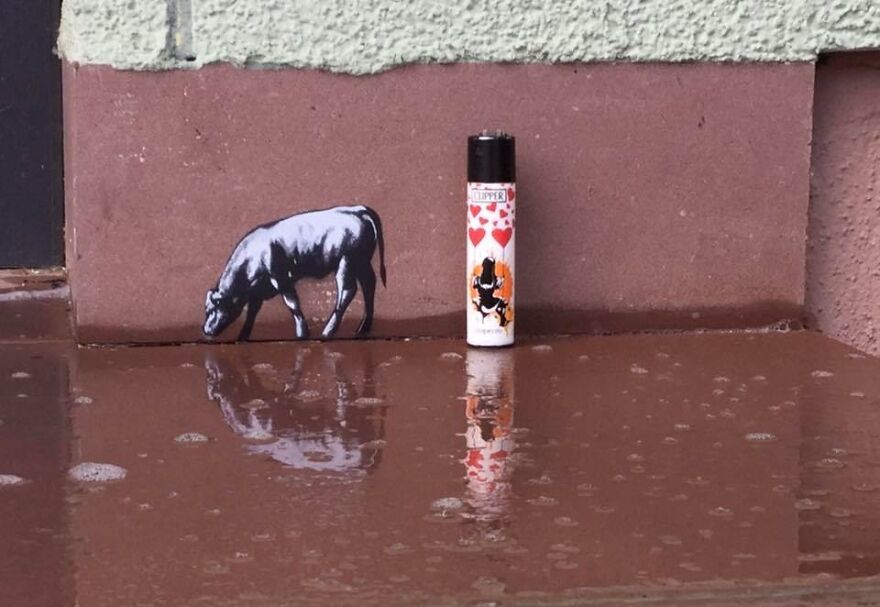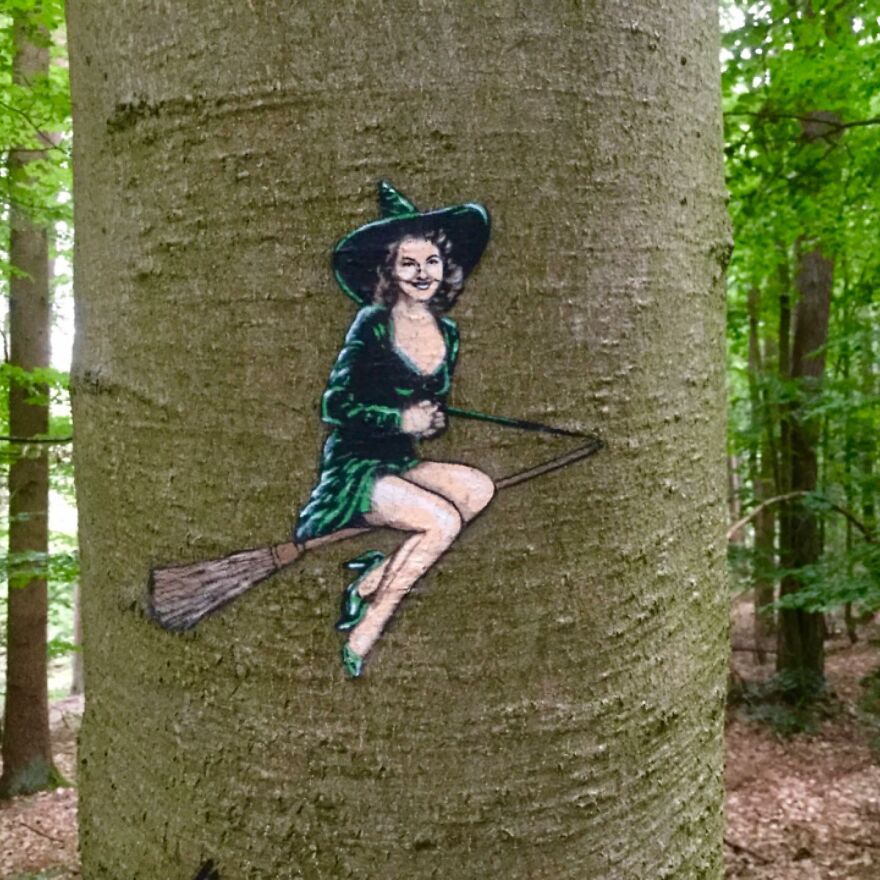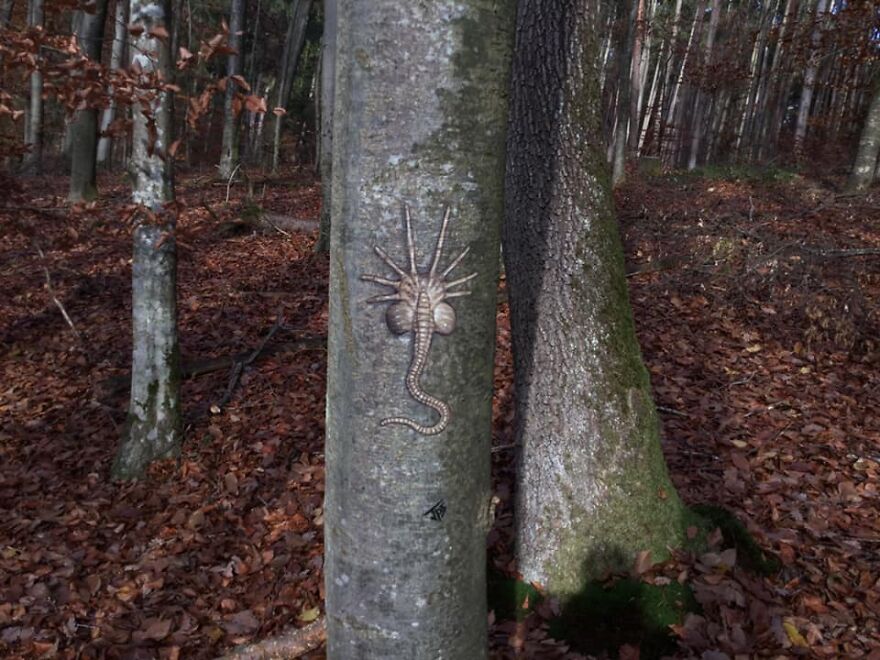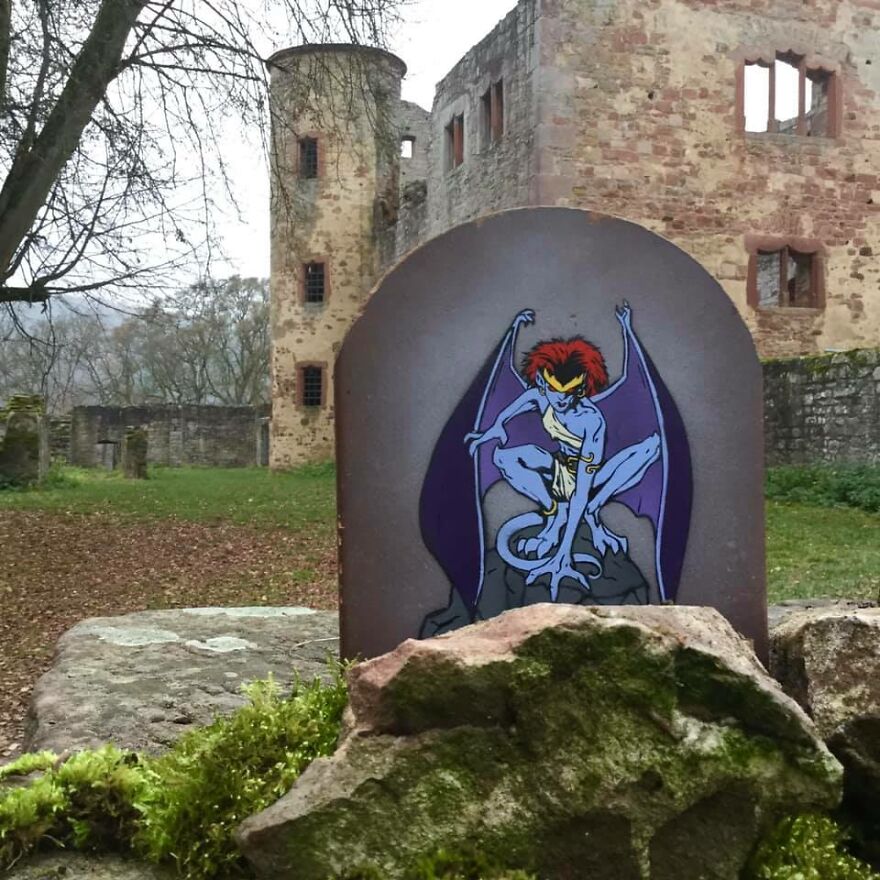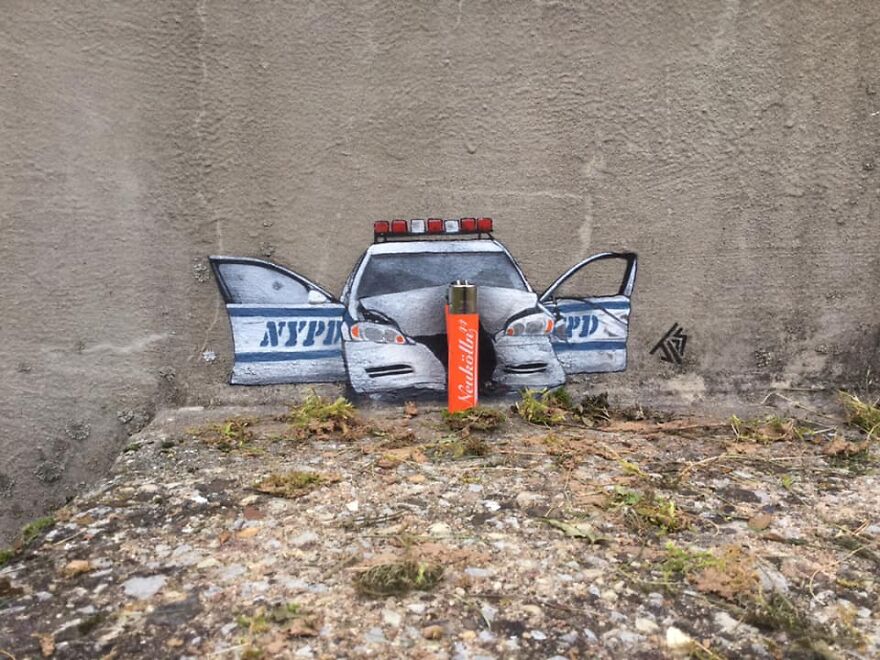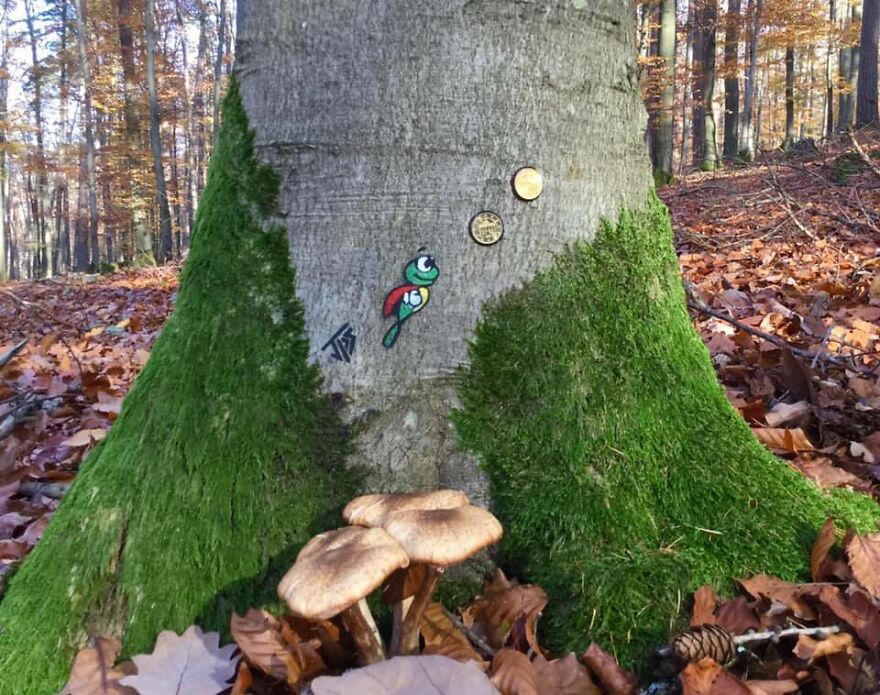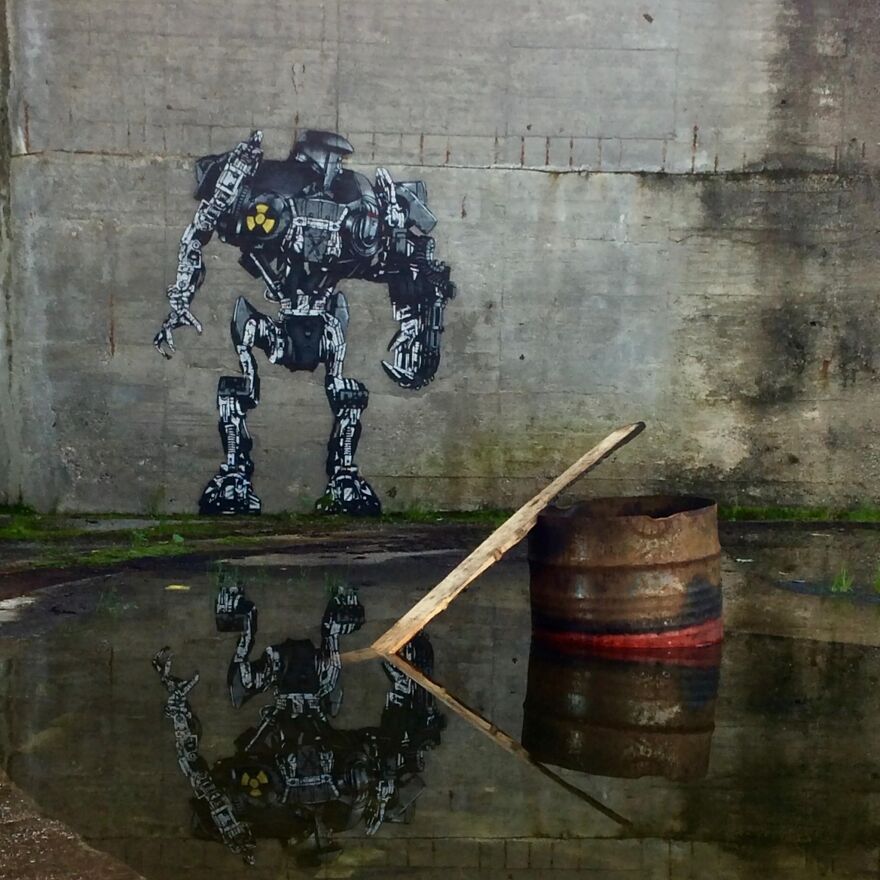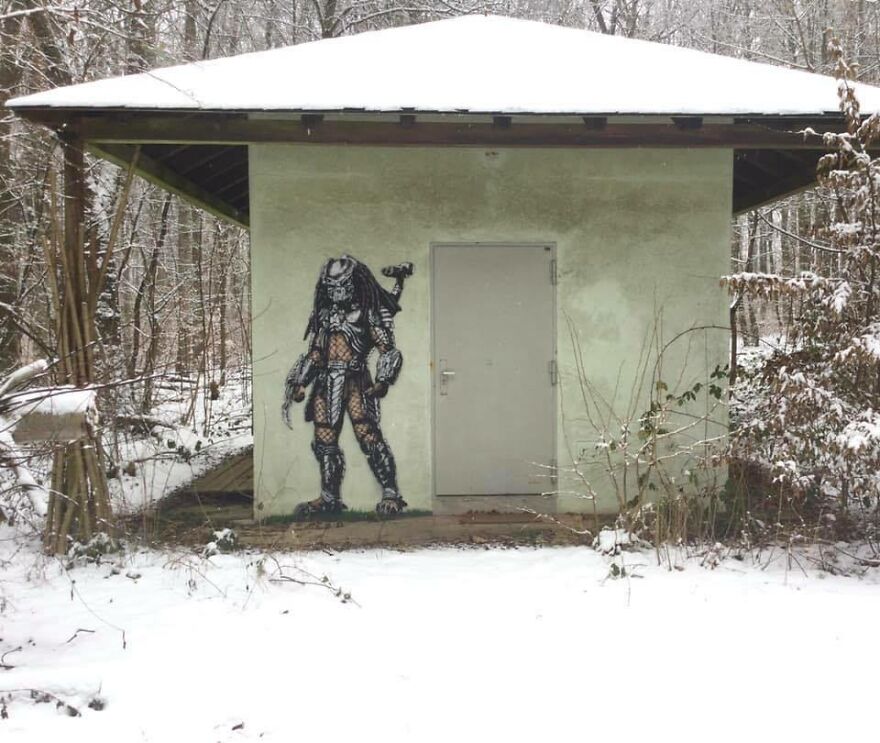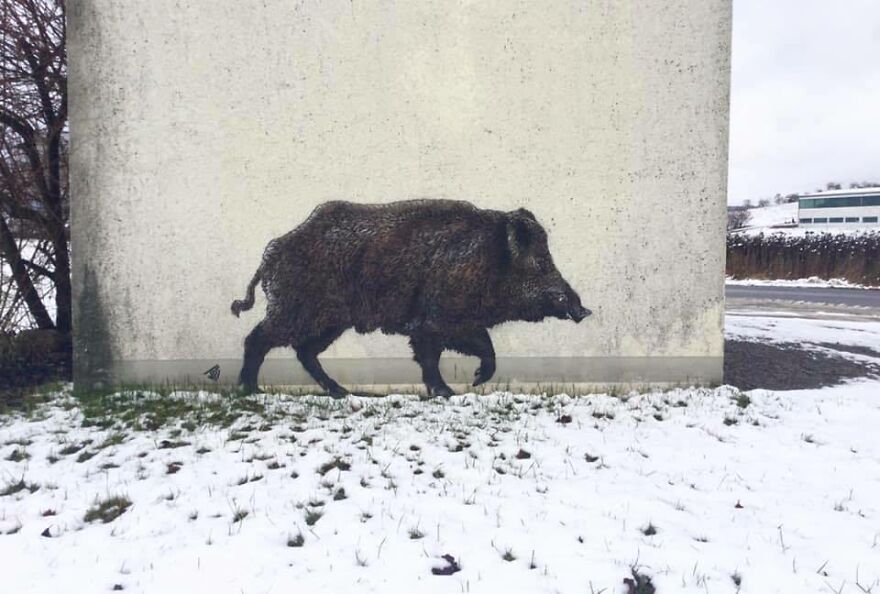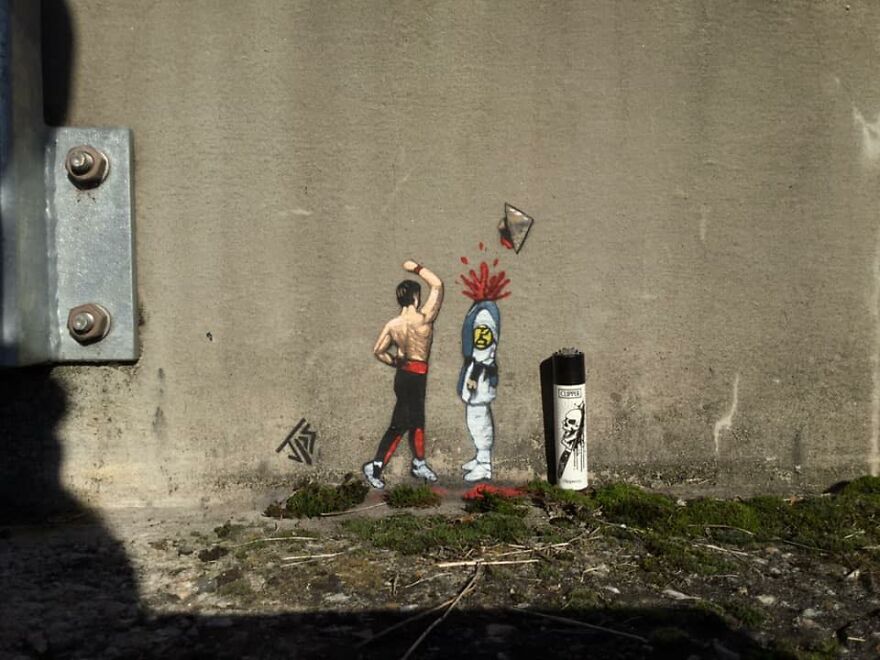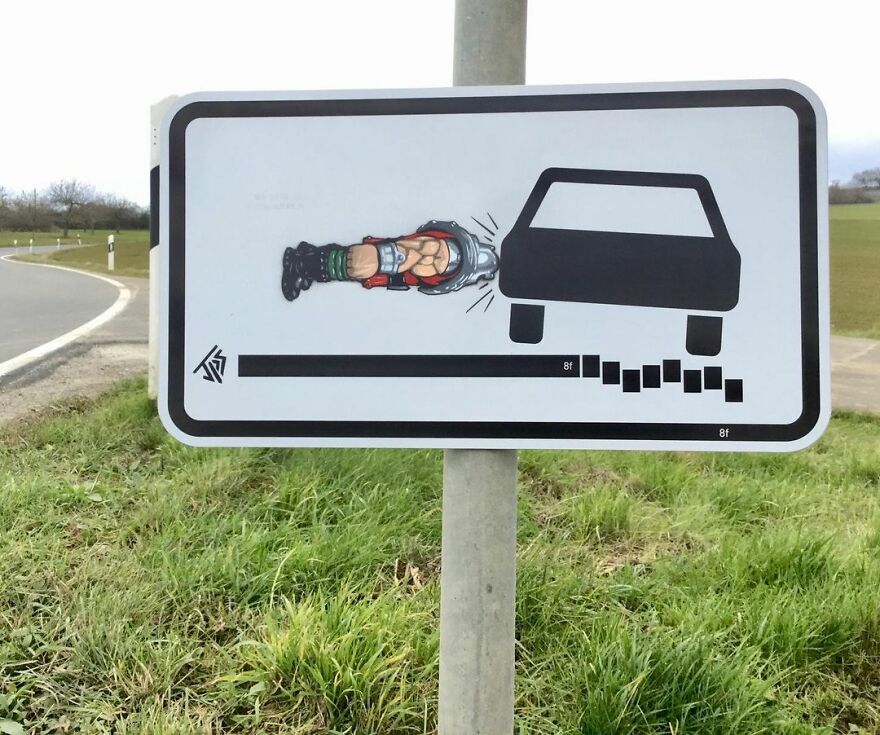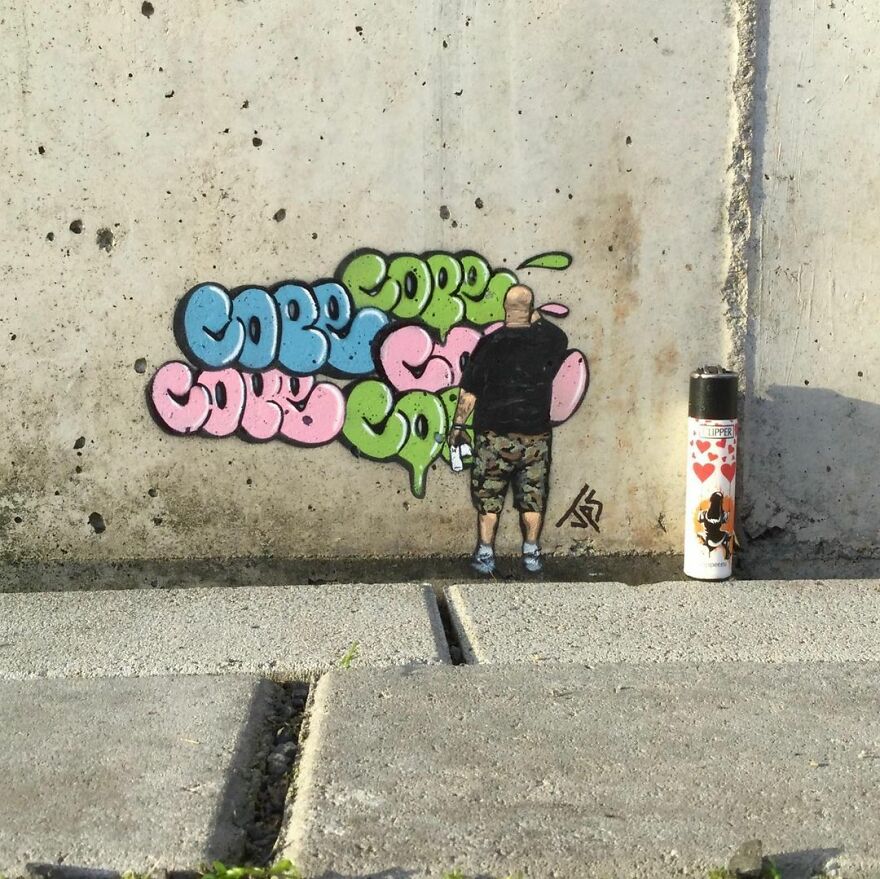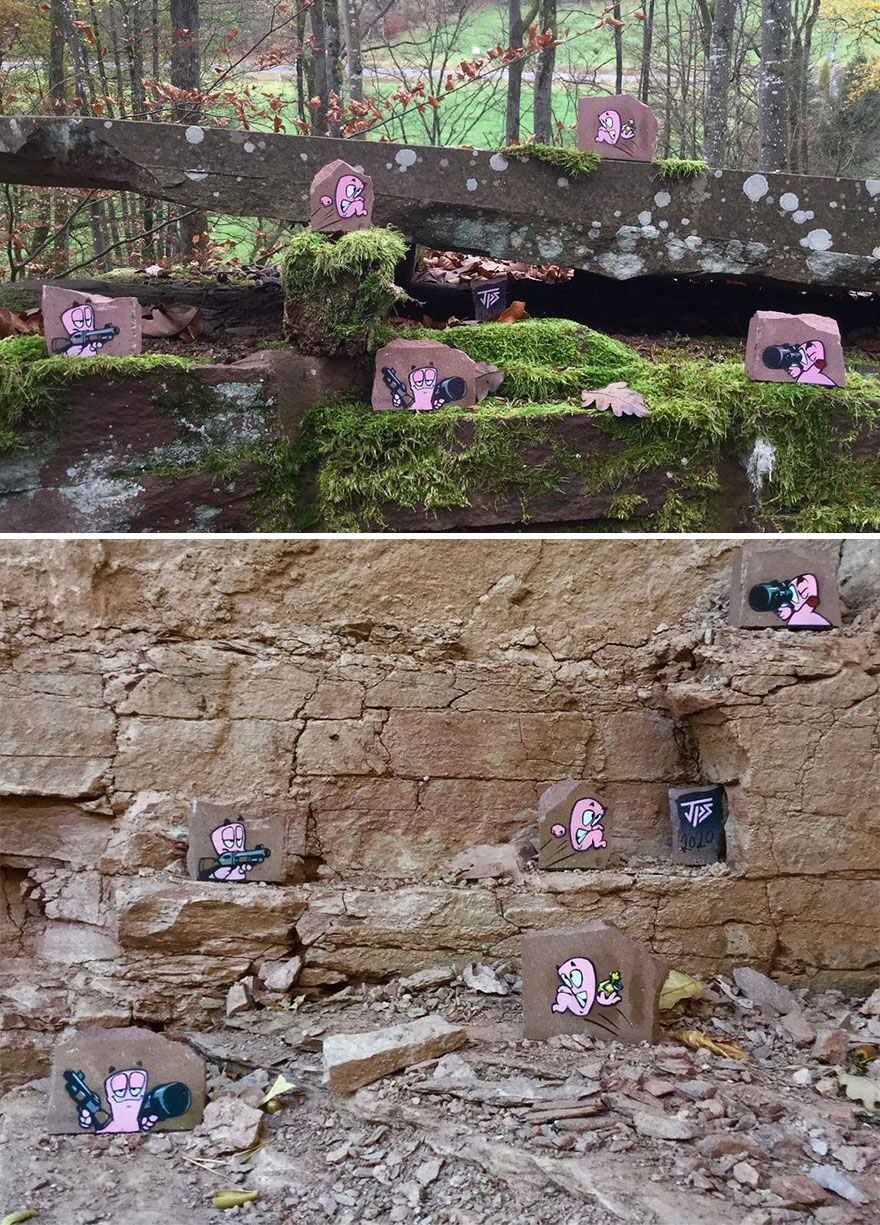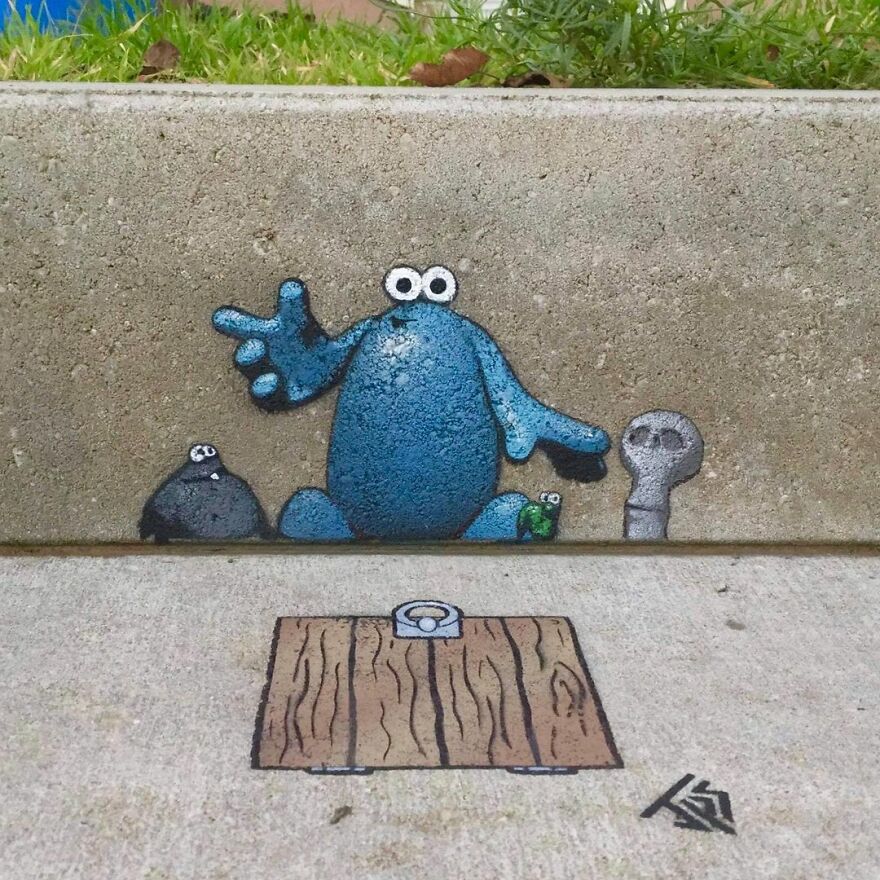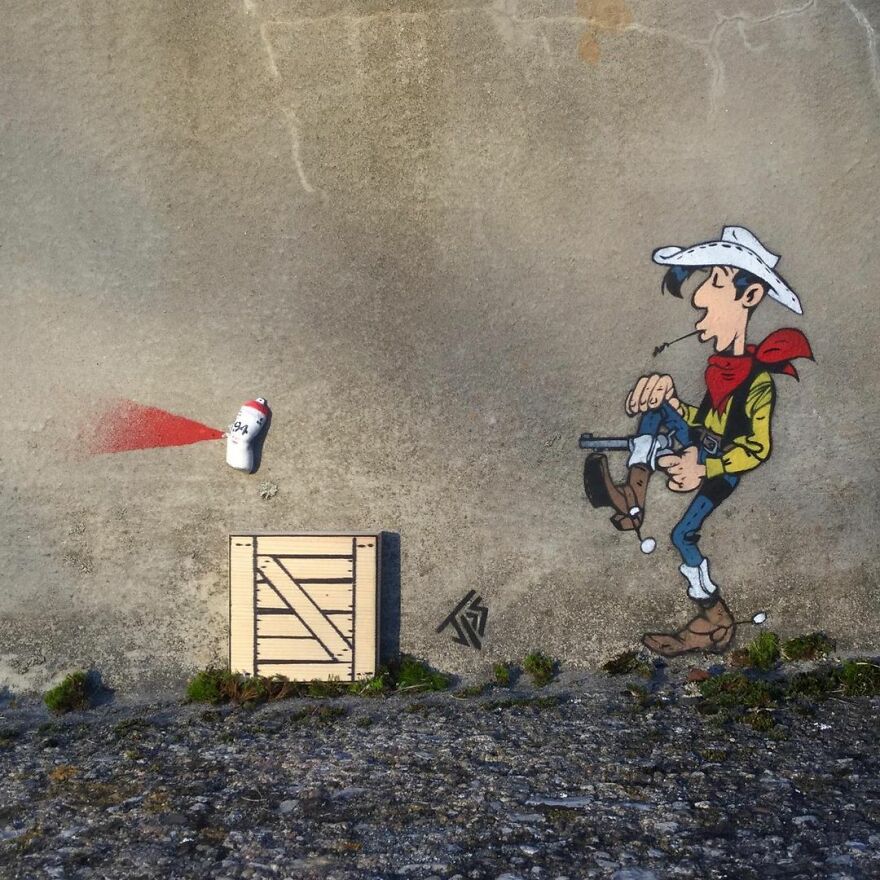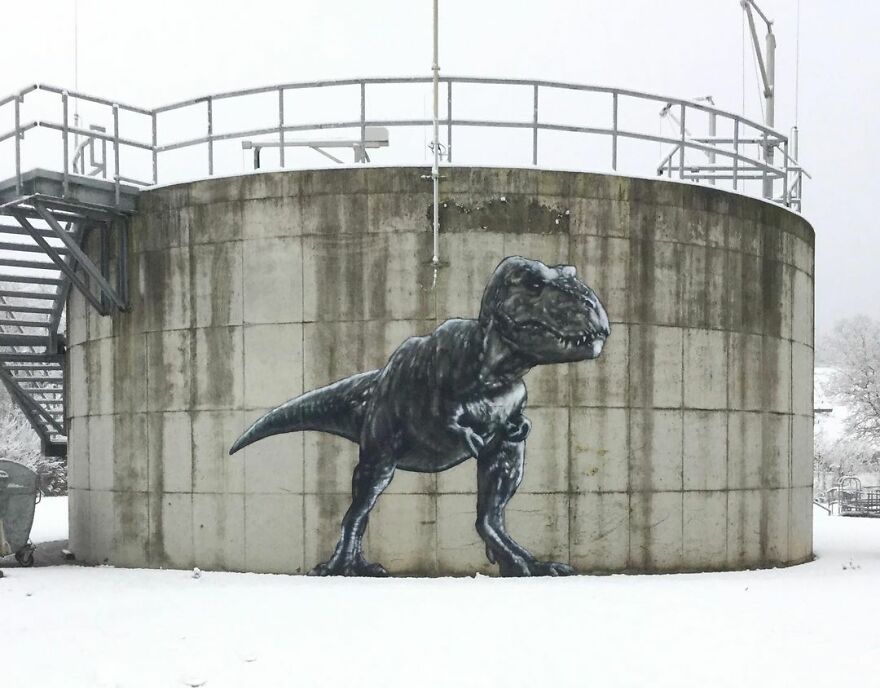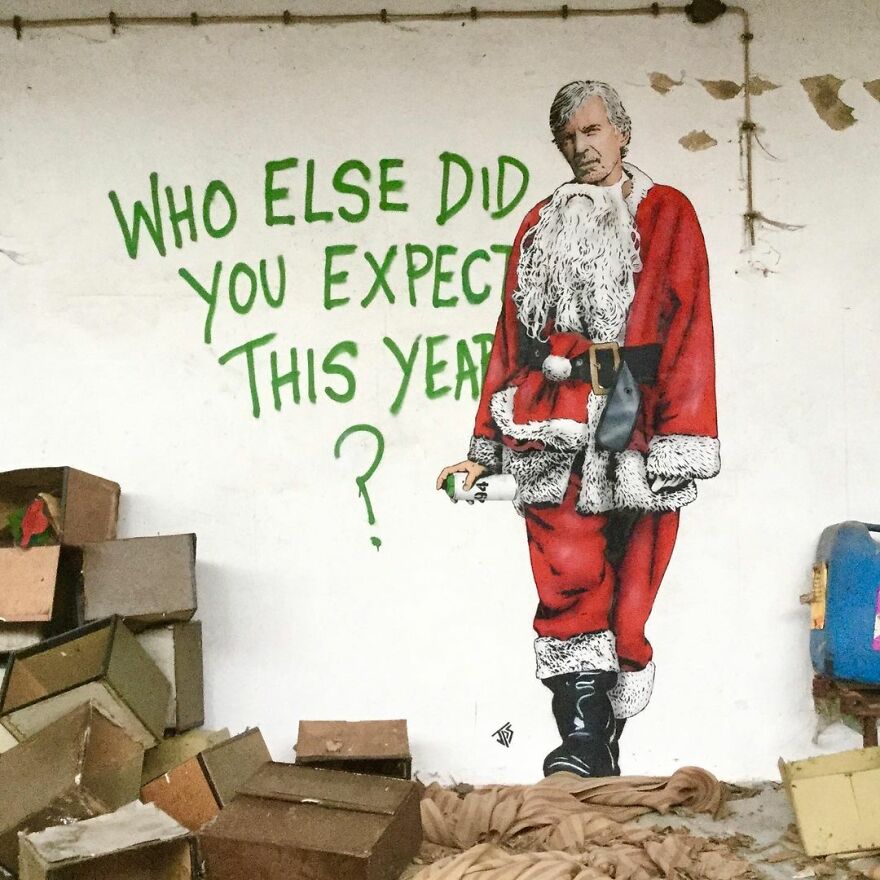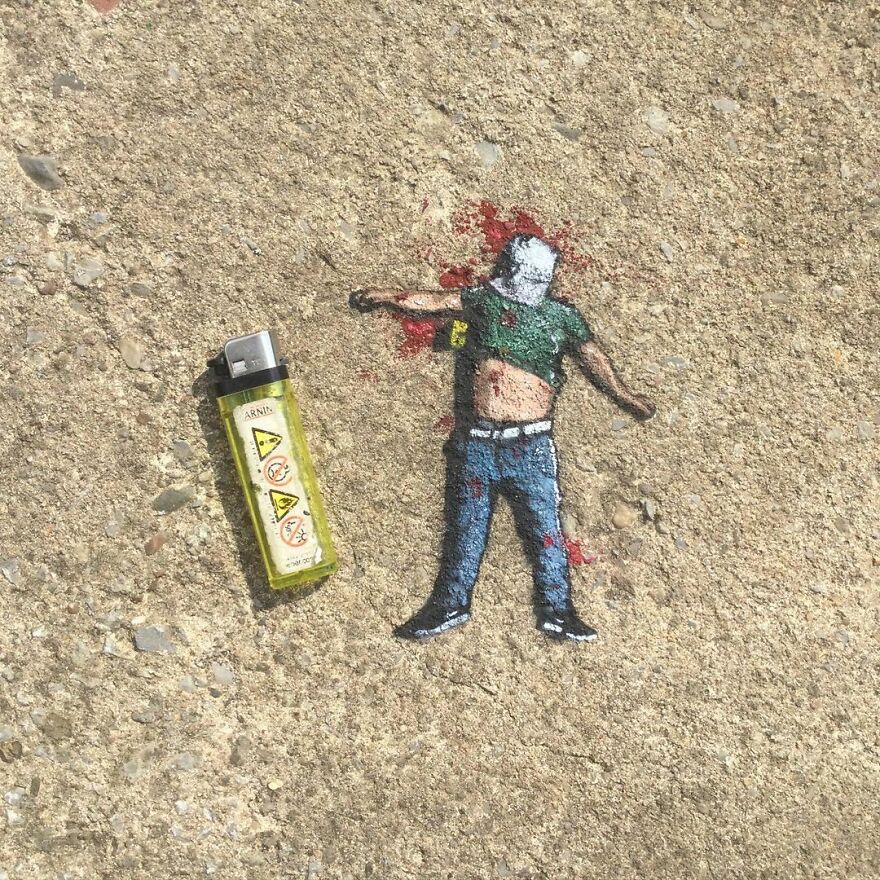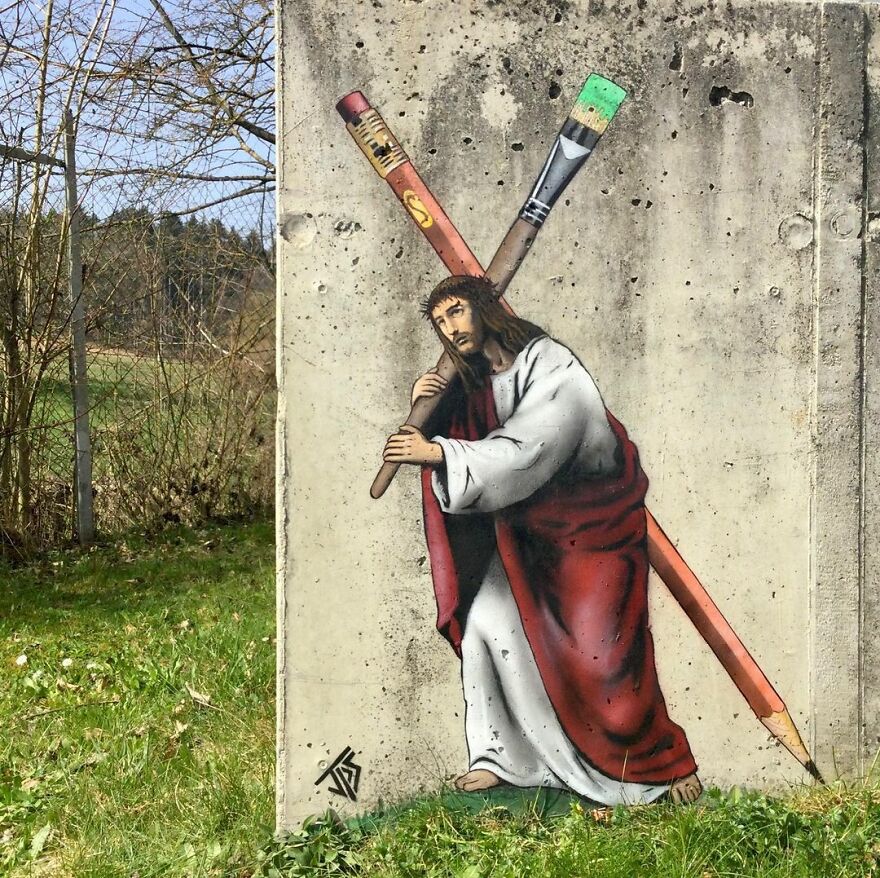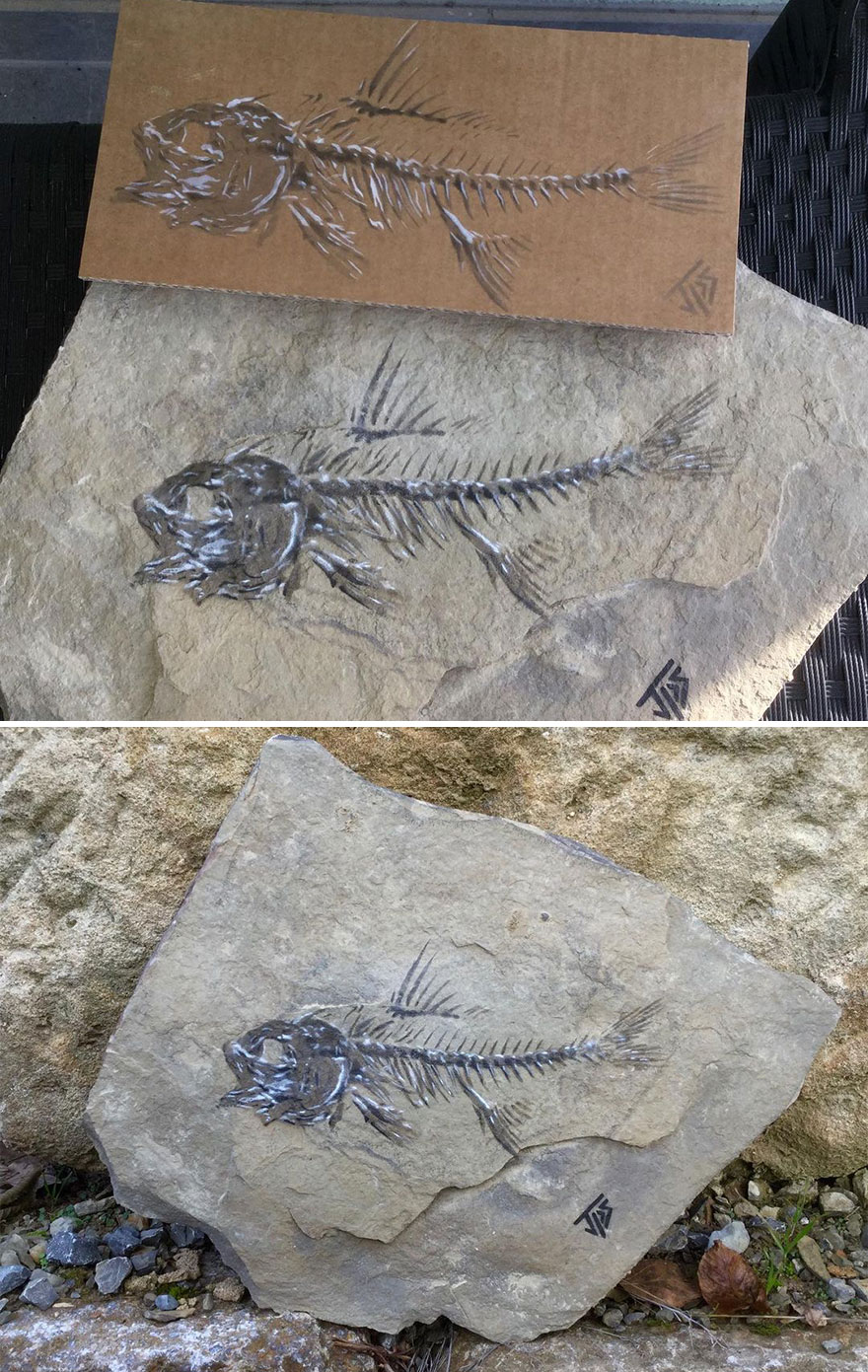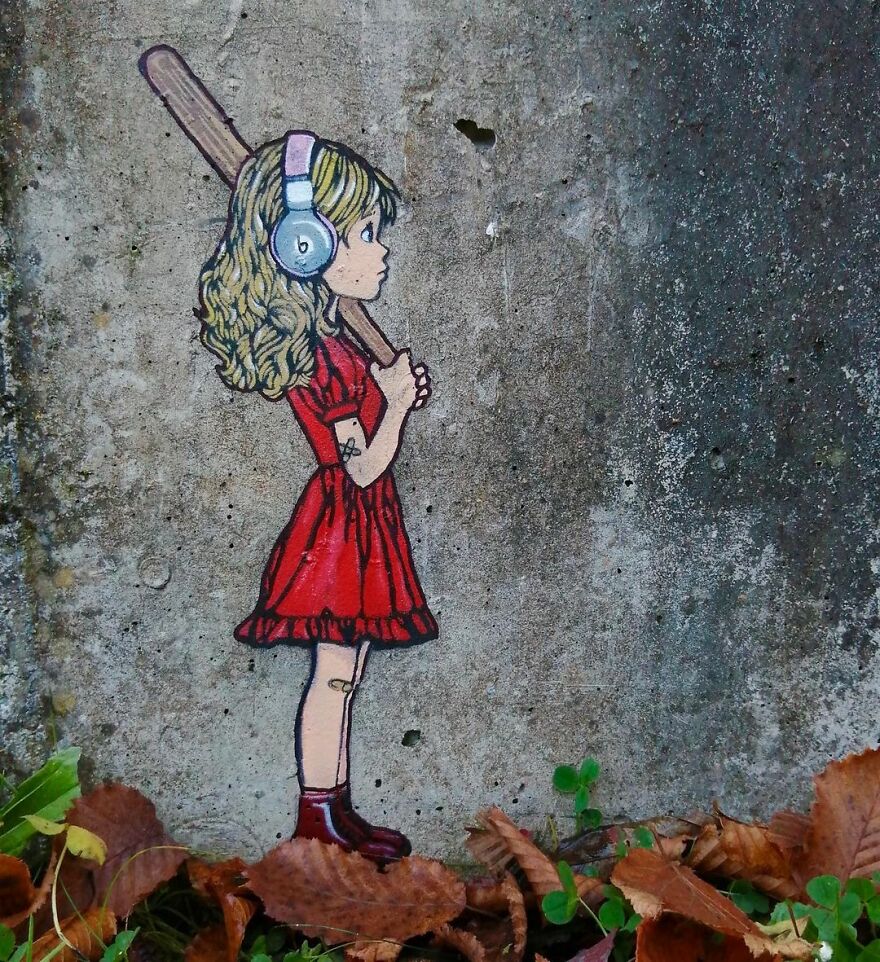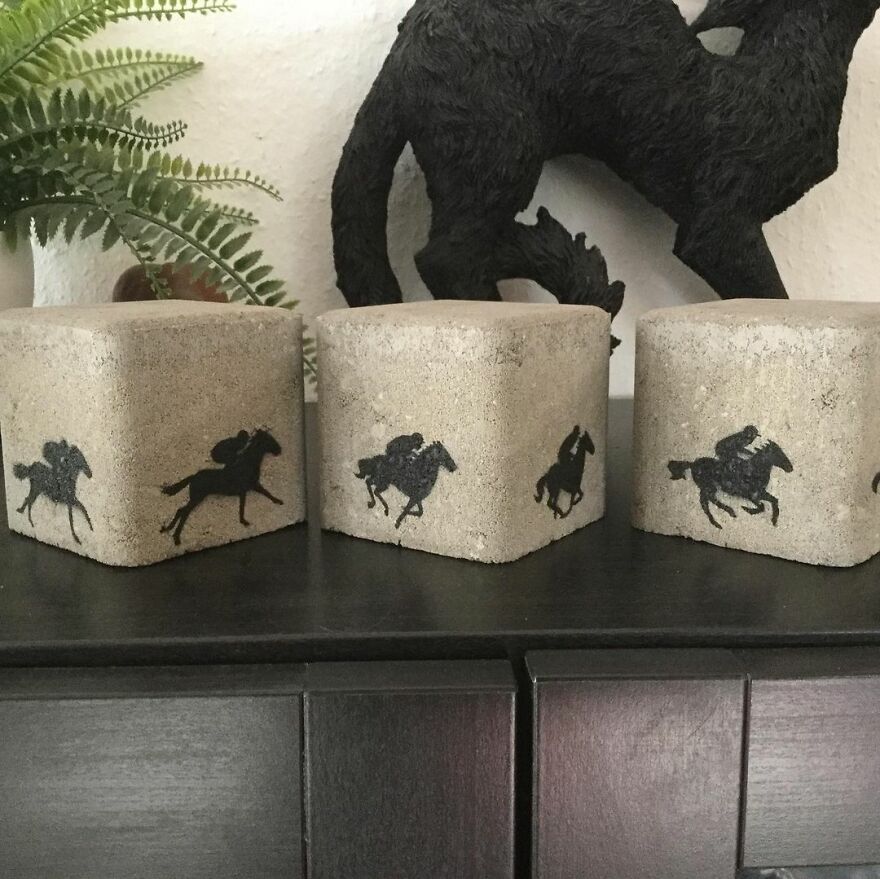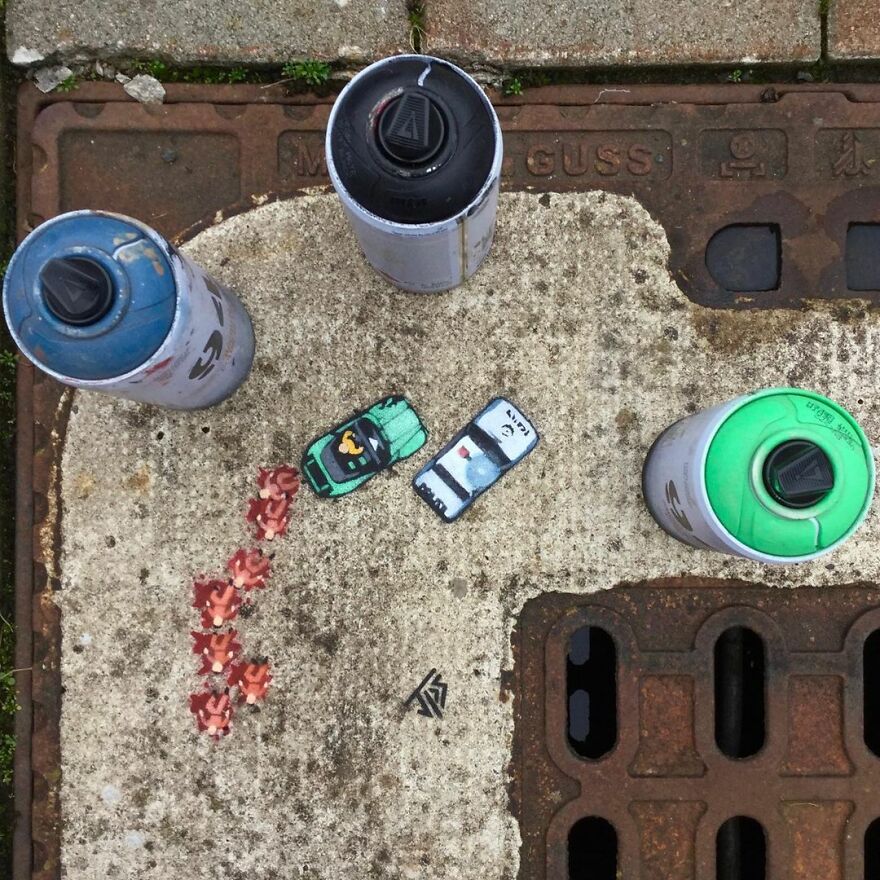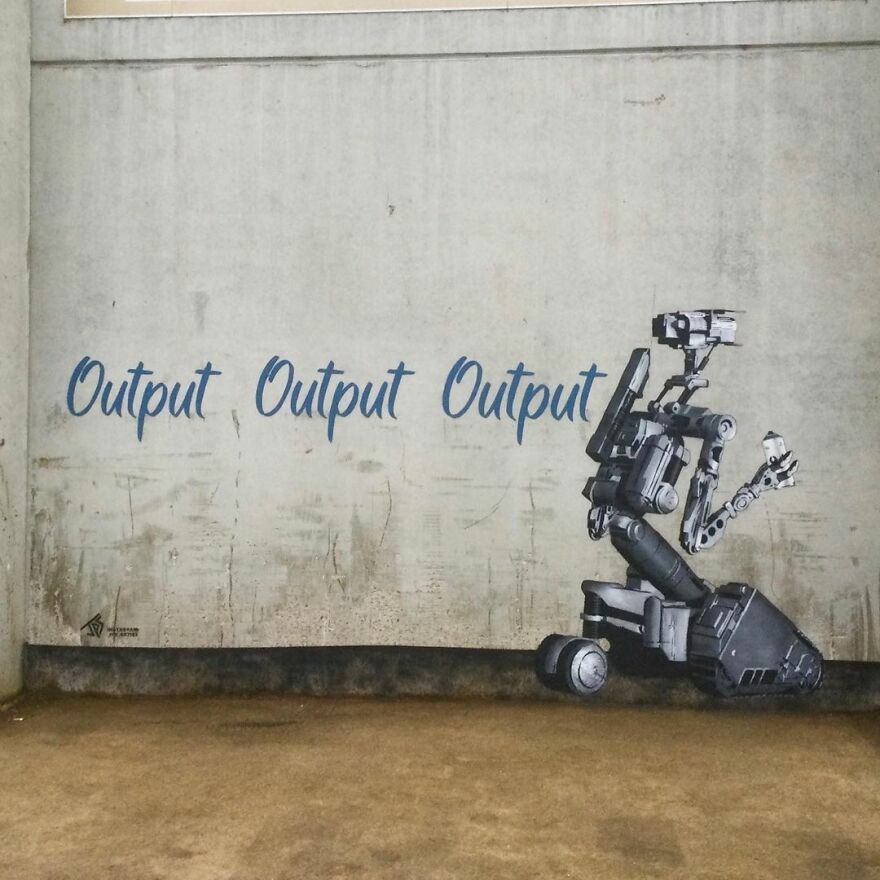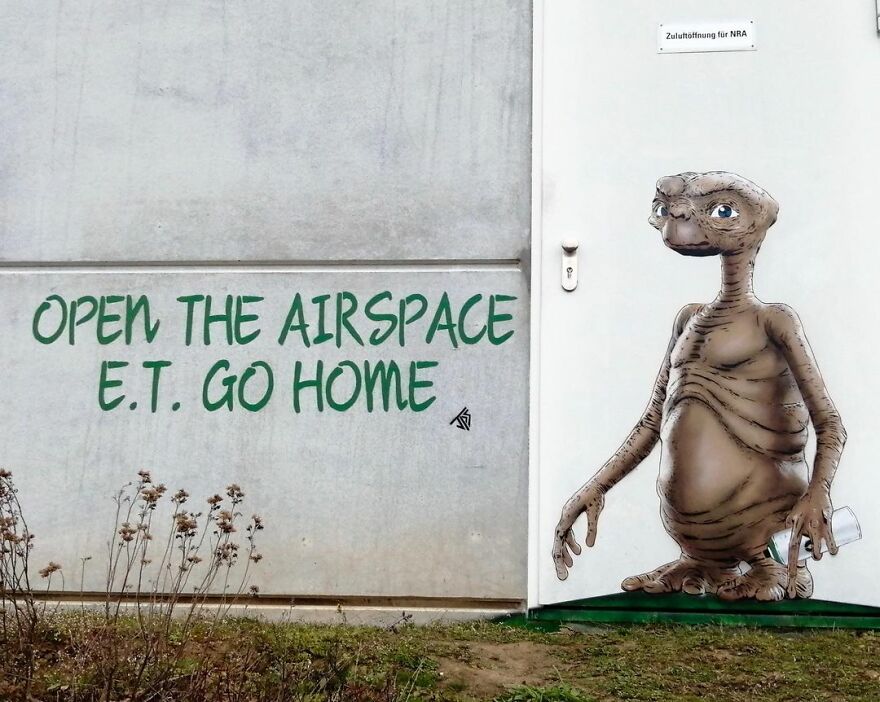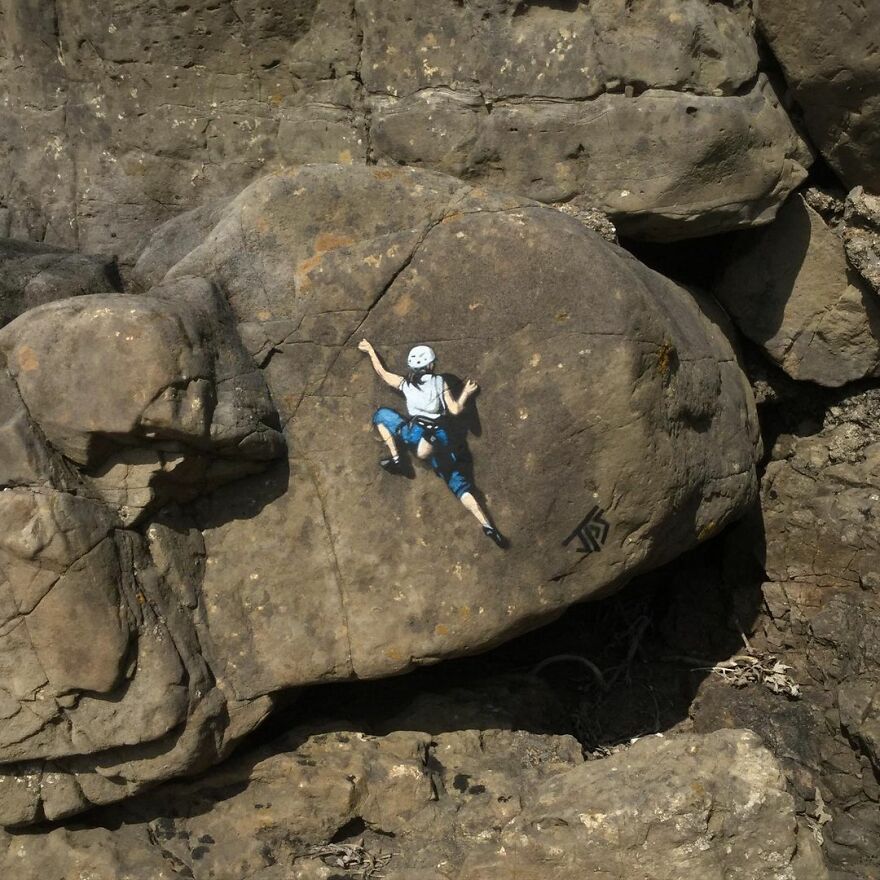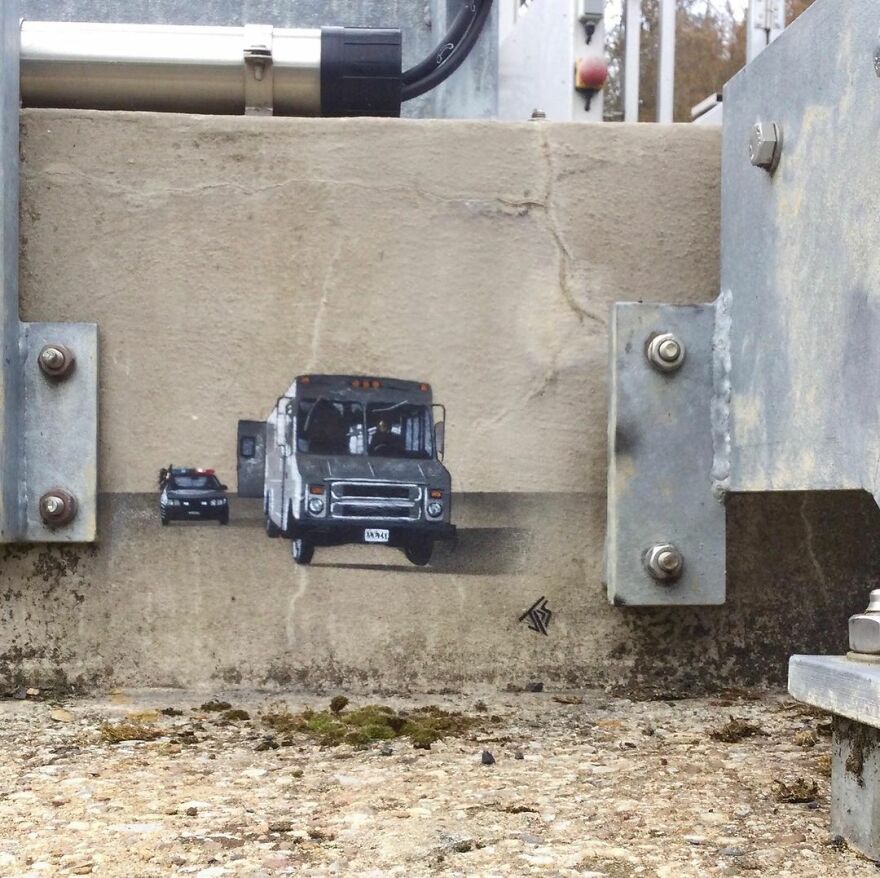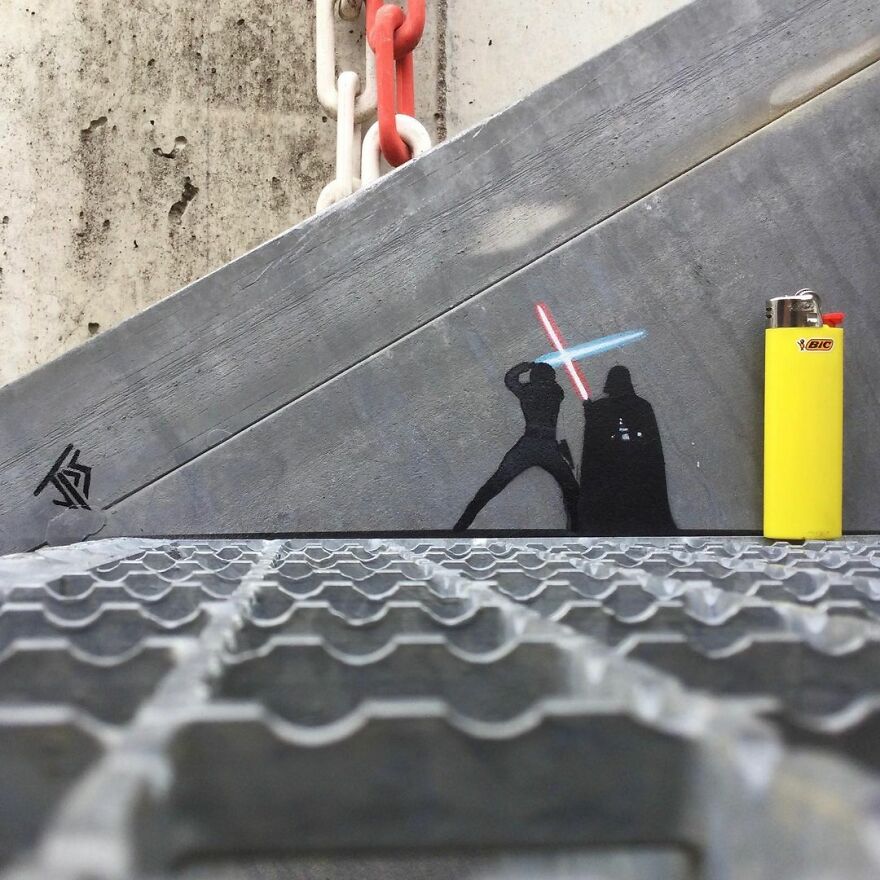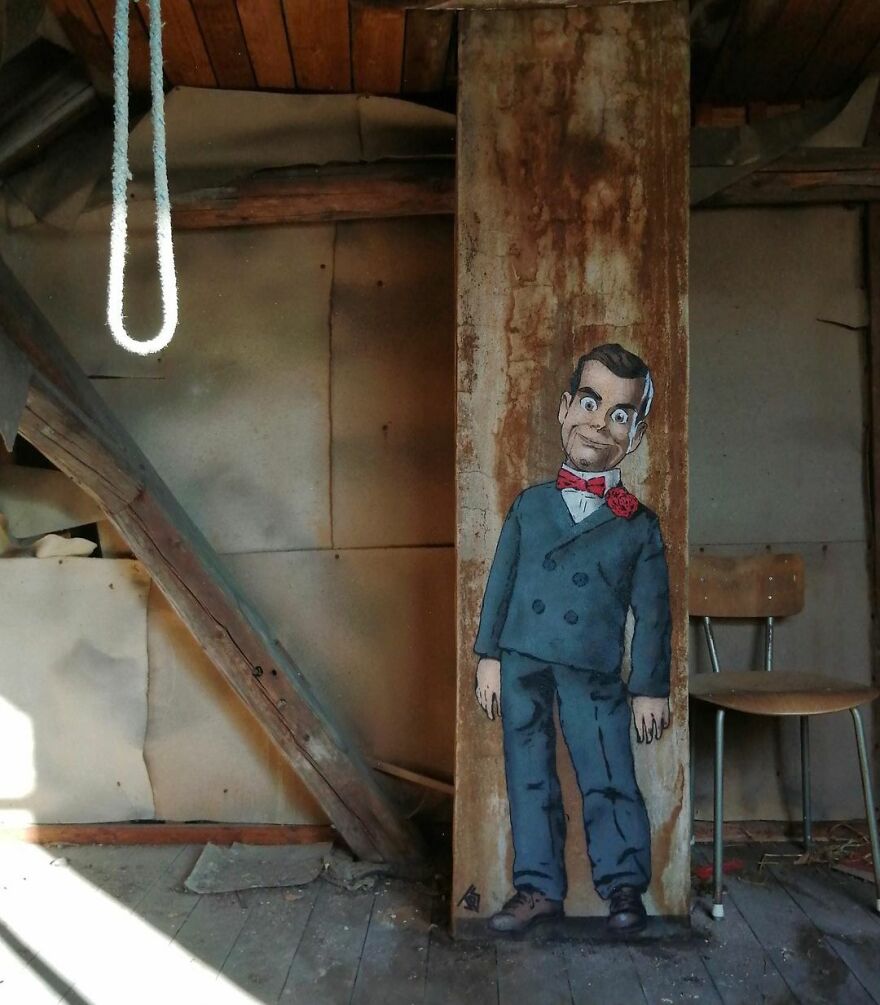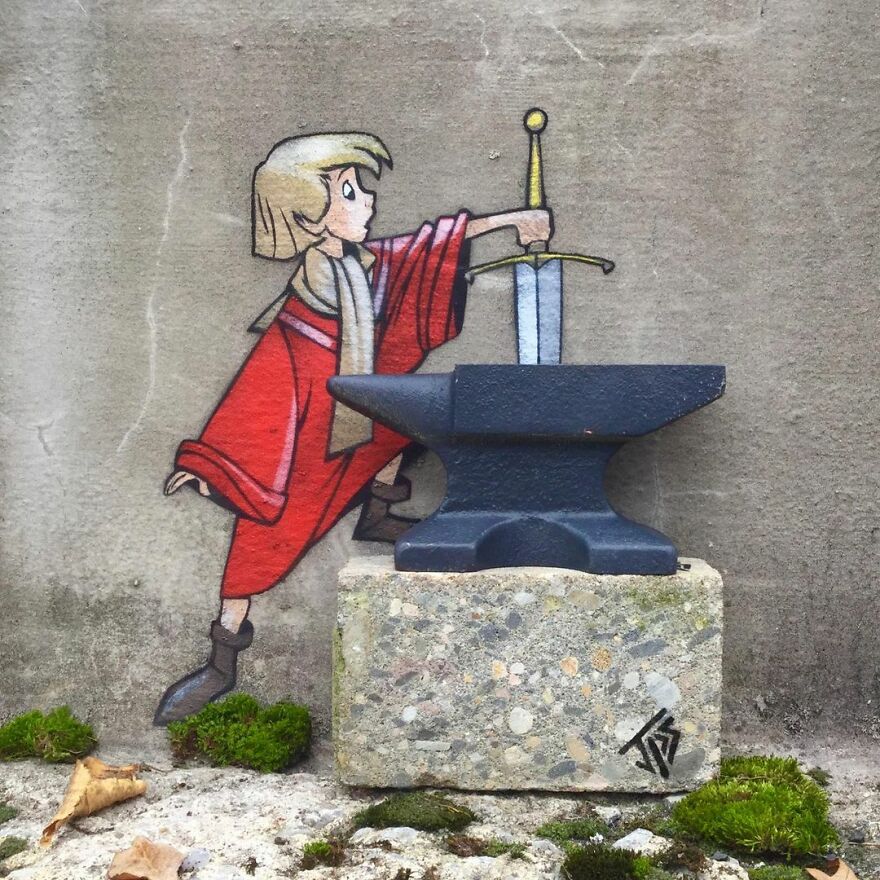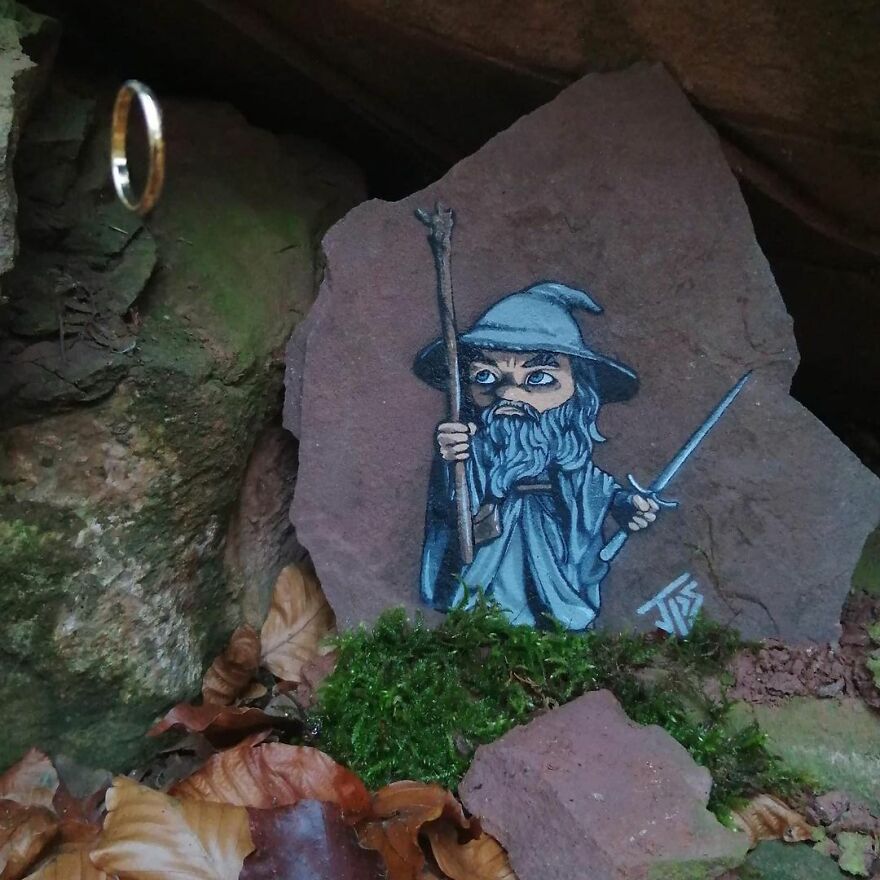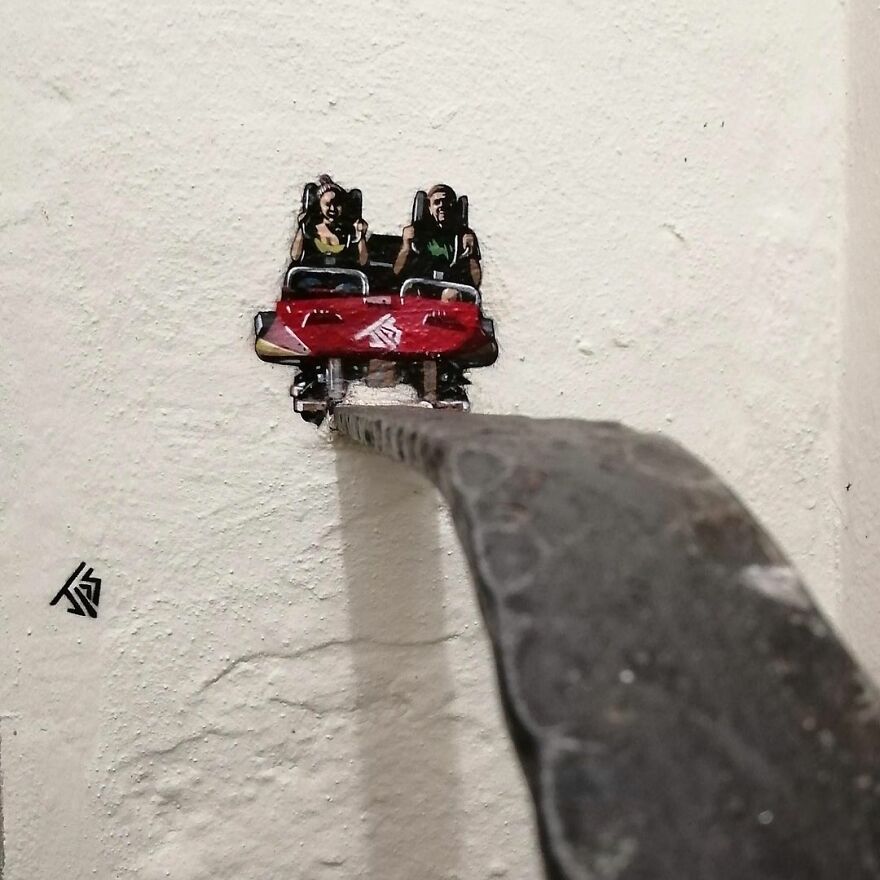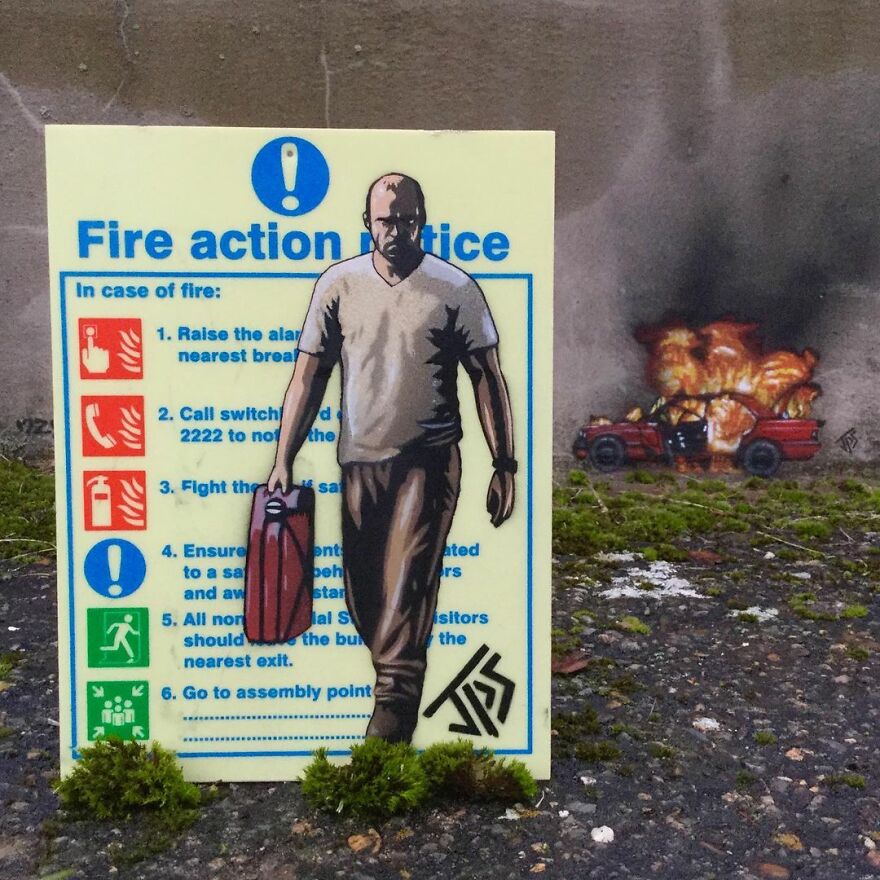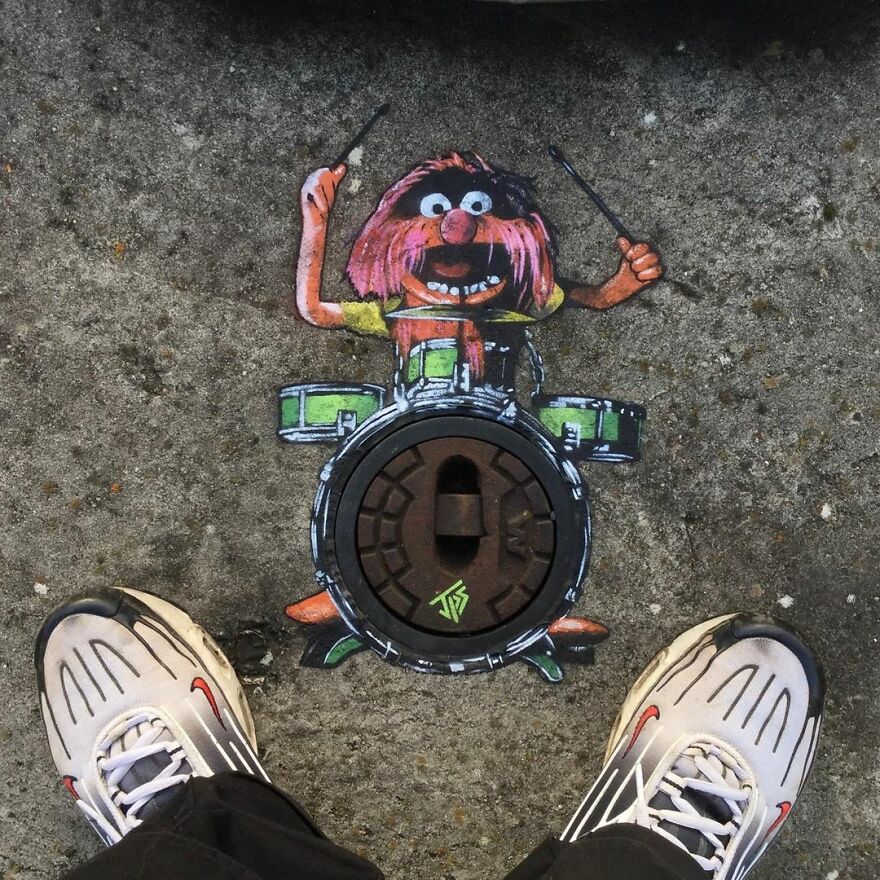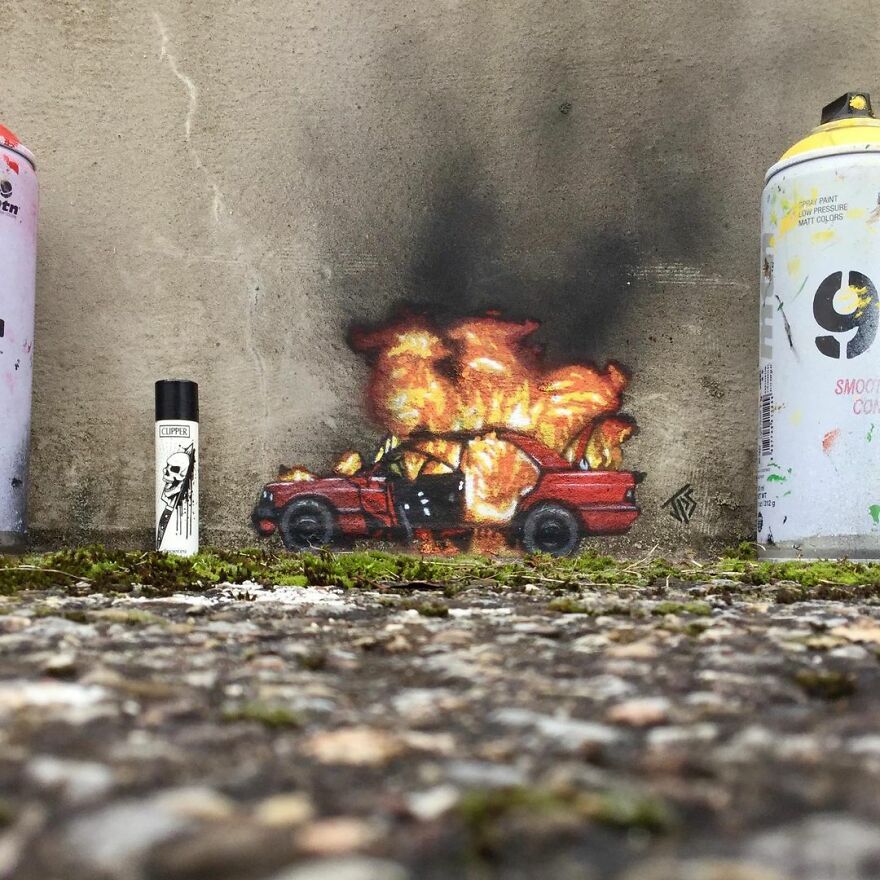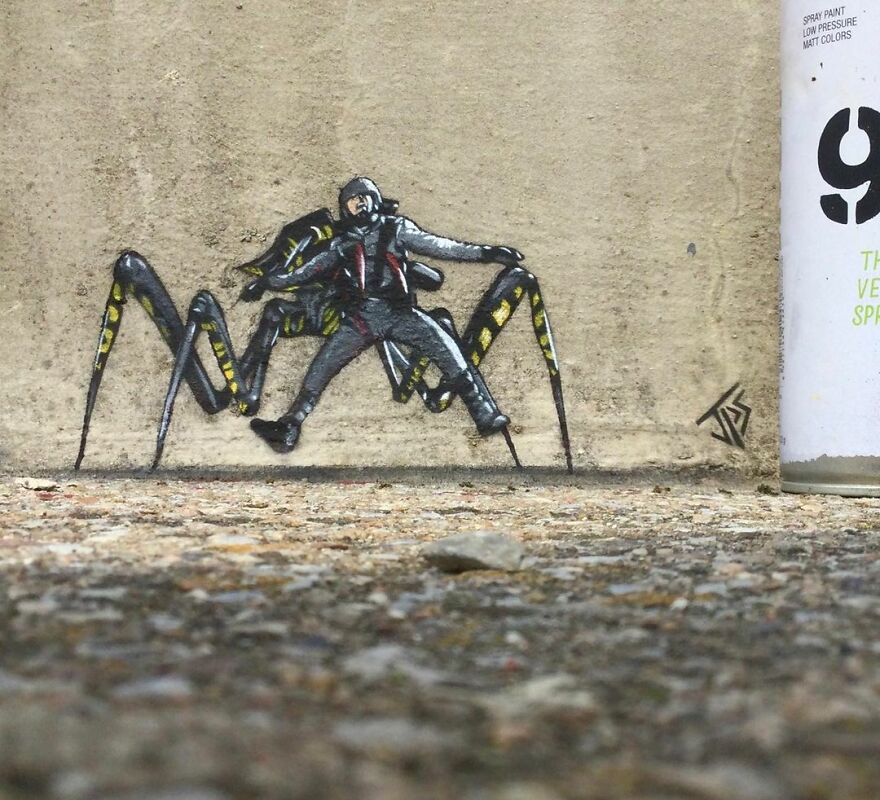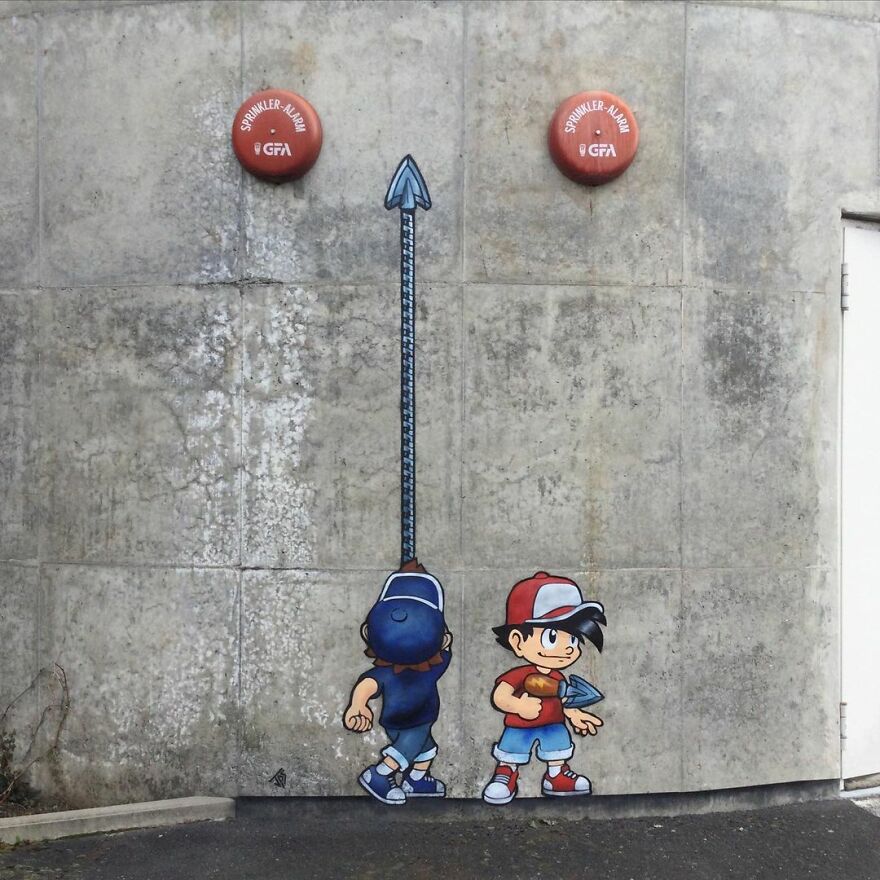 (Visited 1 times, 1 visits today)
(function(d, s, id)
var js, fjs = d.getElementsByTagName(s)[0];
if (d.getElementById(id)) return;
js = d.createElement(s); js.id = id;
js.src = "https://connect.facebook.net/en_US/sdk.js#xfbml=1&appId=1521032898120611&version=v2.0";
fjs.parentNode.insertBefore(js, fjs);
(document, 'script', 'facebook-jssdk'));
(function(d)
var js, id = 'facebook-jssdk', ref = d.getElementsByTagName('script')[0];
if (d.getElementById(id)) return;
js = d.createElement('script'); js.id = id; js.async = true;
js.src = "https://connect.facebook.net/en_US/all.js";
ref.parentNode.insertBefore(js, ref);
(document));
/*=====================*/
(function()
var po = document.createElement("script"); po.type = "text/javascript";
po.async = true;
po.src = "https://apis.google.com/js/plusone.js?publisherid=116390727576595561749";
var s = document.getElementsByTagName("script")[0]; s.parentNode.insertBefore(po, s);
)();
/*=====================*/
!function(e,n,t)(o=e.createElement(n),o.id=t,o.src="https://connect.facebook.net/en_US/sdk.js#xfbml=1&version=v9.0″,c.parentNode.insertBefore(o,c))(document,"script","facebook-jssdk");(function(d, s, id)
var js, fjs = d.getElementsByTagName(s)[0];
if (d.getElementById(id)) return;
js = d.createElement(s); js.id = id;
js.src = "https://connect.facebook.net/en_US/sdk.js#xfbml=1&appId=1521032898120611&version=v2.0";
fjs.parentNode.insertBefore(js, fjs);
(document, 'script', 'facebook-jssdk'));https://platform.instagram.com/en_US/embeds.js



Source link