Model in pink dress, 1960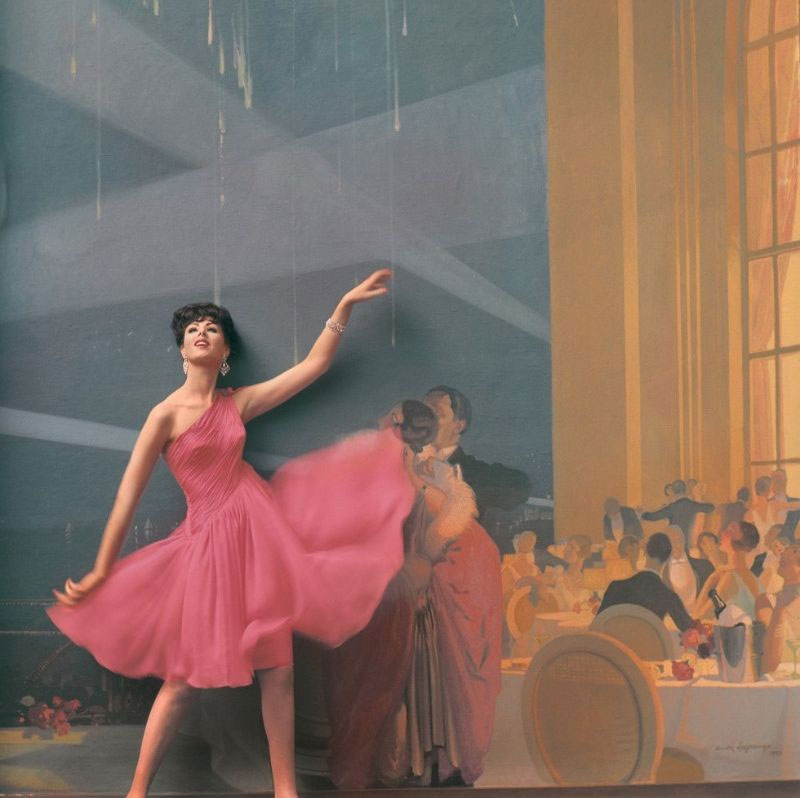 Born in Los Angeles in 1918, Henry Clarke, a renowned fashion photographer, discovered his calling in 1945 whilst working as an accessorist at Condé Nast in New York. During an encounter with the Cecil Beaton during a photography session at Vogue's studio, Clarke was entranced by the photographic image. He promptly abandoned his fashion job, borrowed a Rolleiflex camera and began taking pictures.
h/t: vintag.es
Tamara Nyman, 1962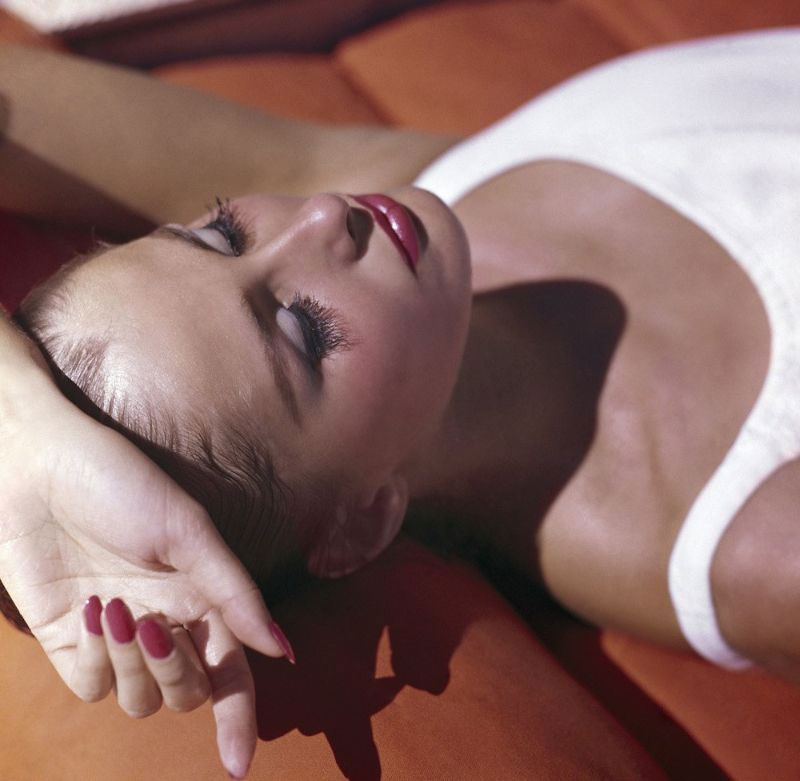 Deciding to try his luck abroad, Clarke moved to Paris in 1949. There his friend, Robert Randall, reintroduced him to the fashion world. He quickly found work at Fémina, L'Album de Figaro and Harper's Bazaar.
Vogue, October 1962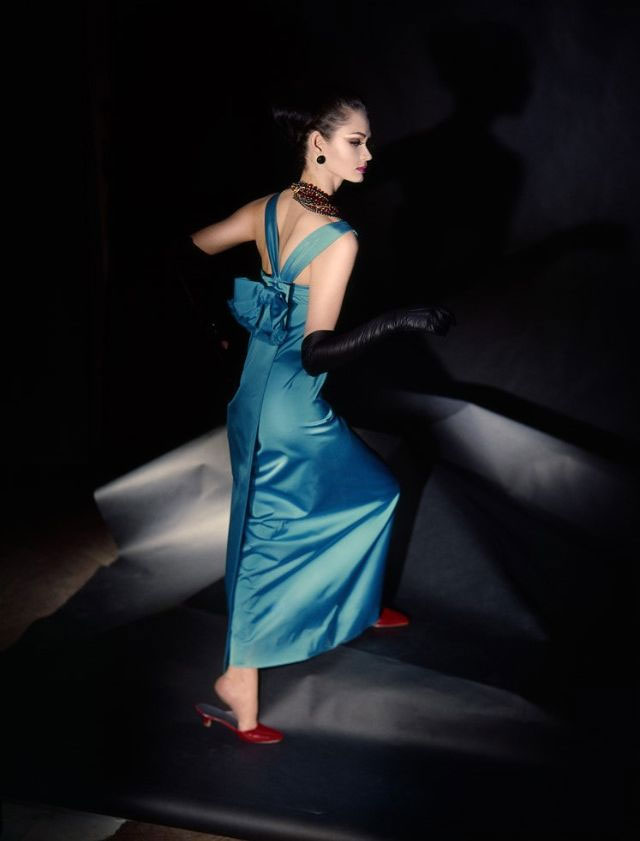 The next year, Clarke began a collaboration with the French, English and American editions of Vogue that would last more than a quarter-century. With the help of women like Suzy Parker, Ann Sainte Marie and Bettina who were the most glamorous models of the day, he captured the elegance of the modern woman: young, lively, carefree and seductive.
Veruschka, 1964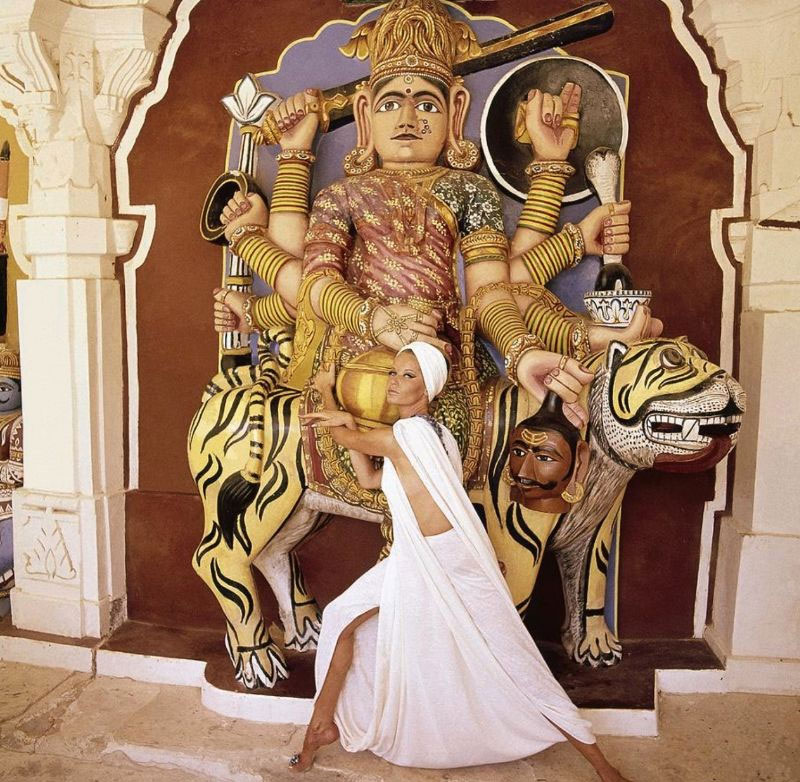 In the 1960s, Diana Vreeland, the formidable editor of Vogue, sent him to such exotic locations as Syria, Iran, India and Mexico to create exciting fashion layouts.
Wilhelmina wearing a crêpe evening dress by Gustave Tassell, 1964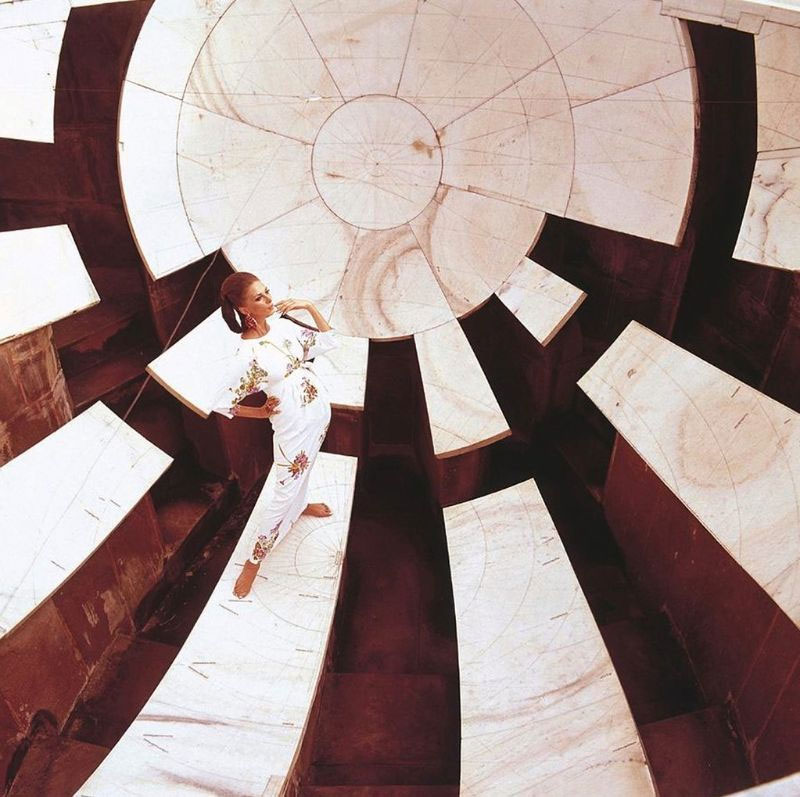 Upon his death in 1996, it was revealed that Henry Clarke had named the Institut Pasteur as universal legatee of his estate. He bequeathed his historical collection of photographs to the Musée de la Mode et du Costume in Paris.
These stunning photos are part of his work that Henry Clarke took portraits of classic beauties in the 1960s.
Verushka wearing an Emilio Pucci bikini top with a long wrapped skirt, the print is Egyptian inspired in purples, greens, yellows and white, Brazil, 1965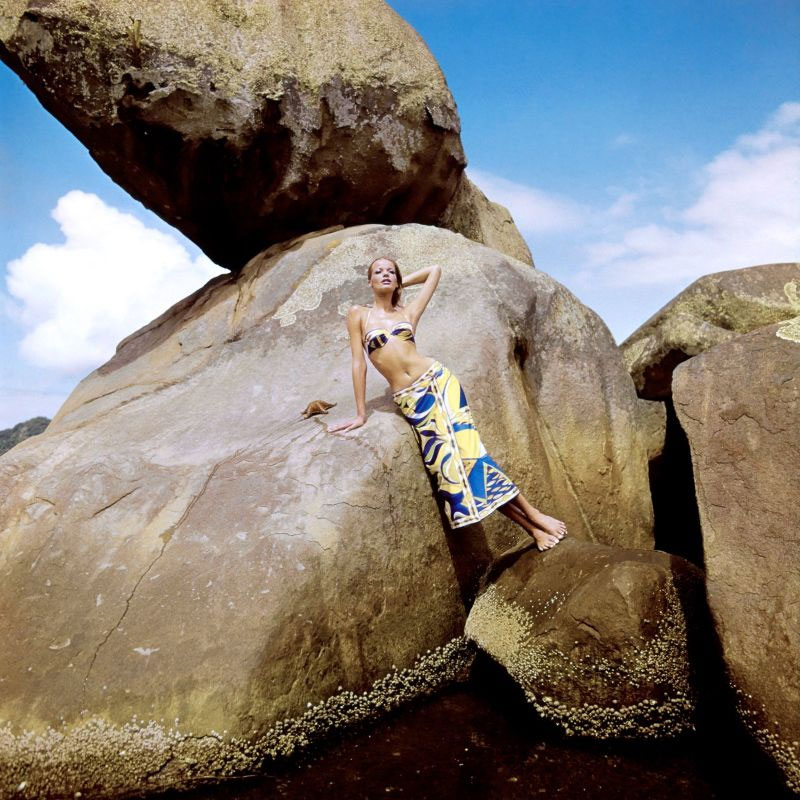 Editha Dussler wearing a brown and white Persian print jibba by Chombert, Valley Göreme, Turkey 1966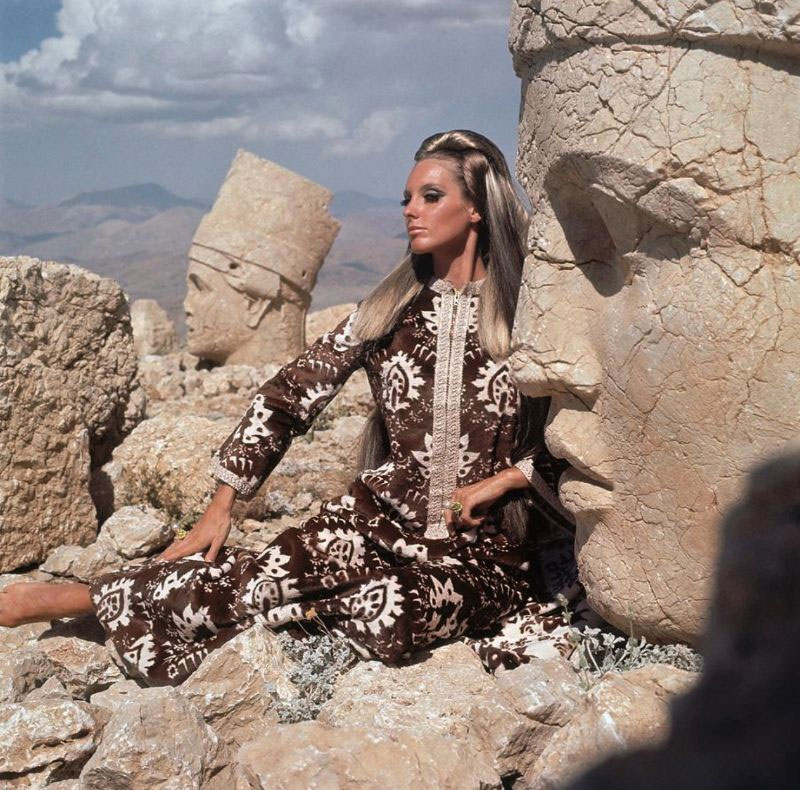 Editha Dussler wearing a dress by B.H. Wragge, 1966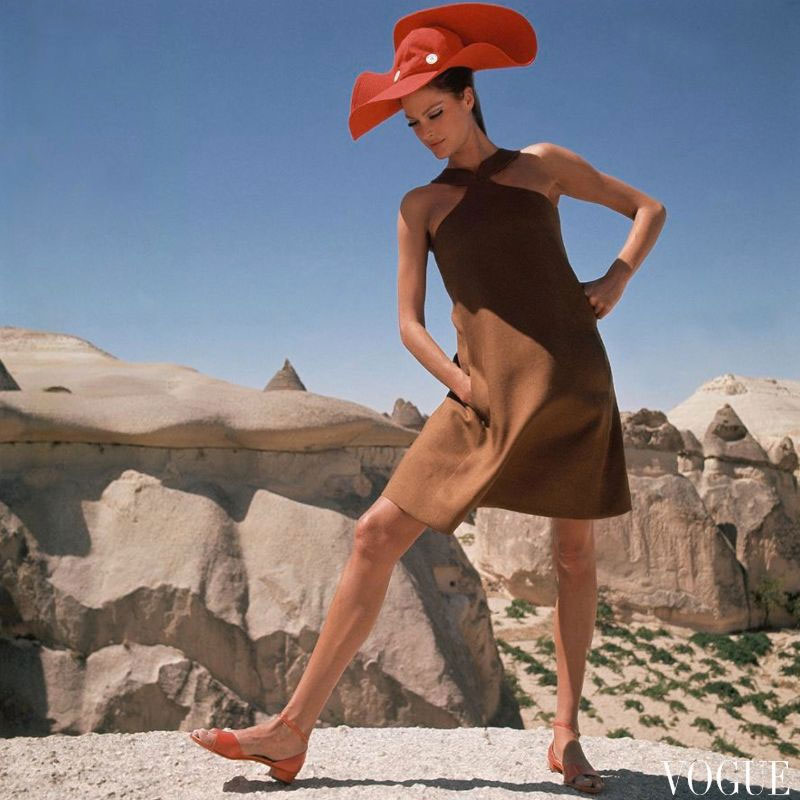 Editha Dussler wearing a full skirted striped silk evening dress by Tiziani, 1966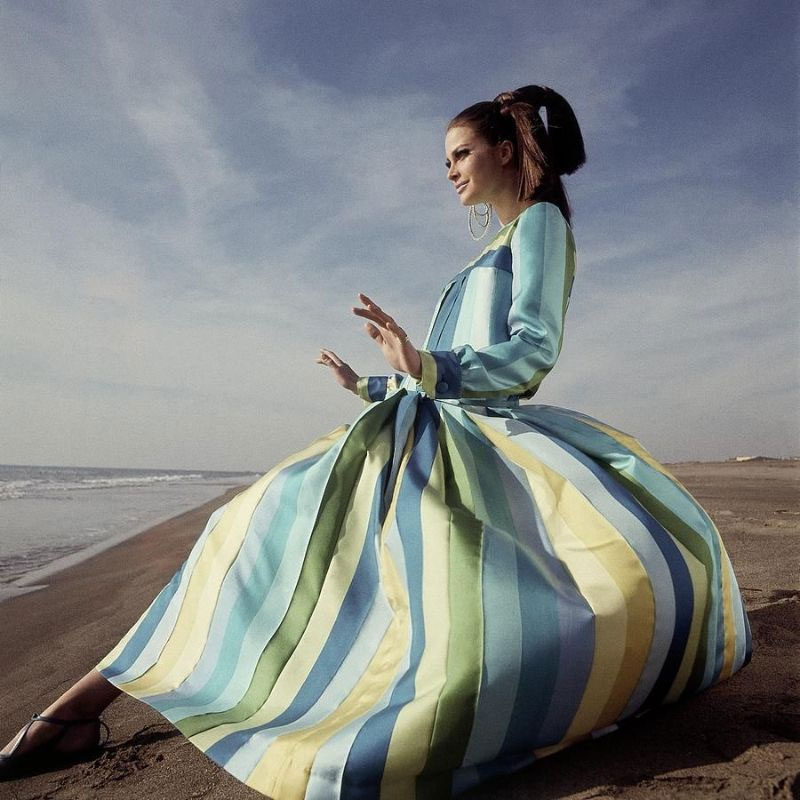 Editha Dussler wearing Anne Fogarty, Valley Göreme, Turkey, 1966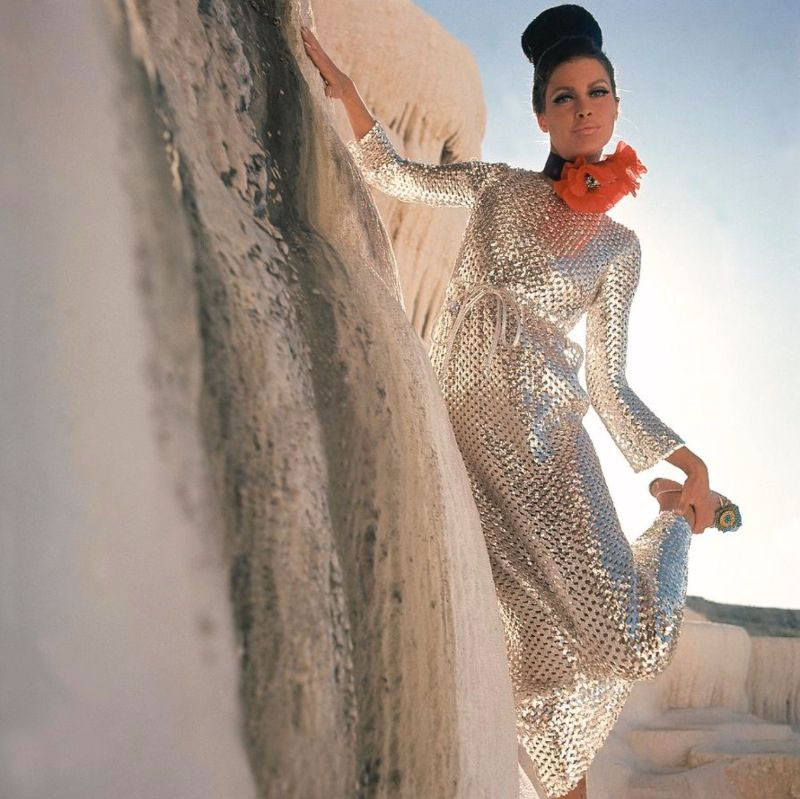 Editha Dussler wearing Ellen Brooke, 1966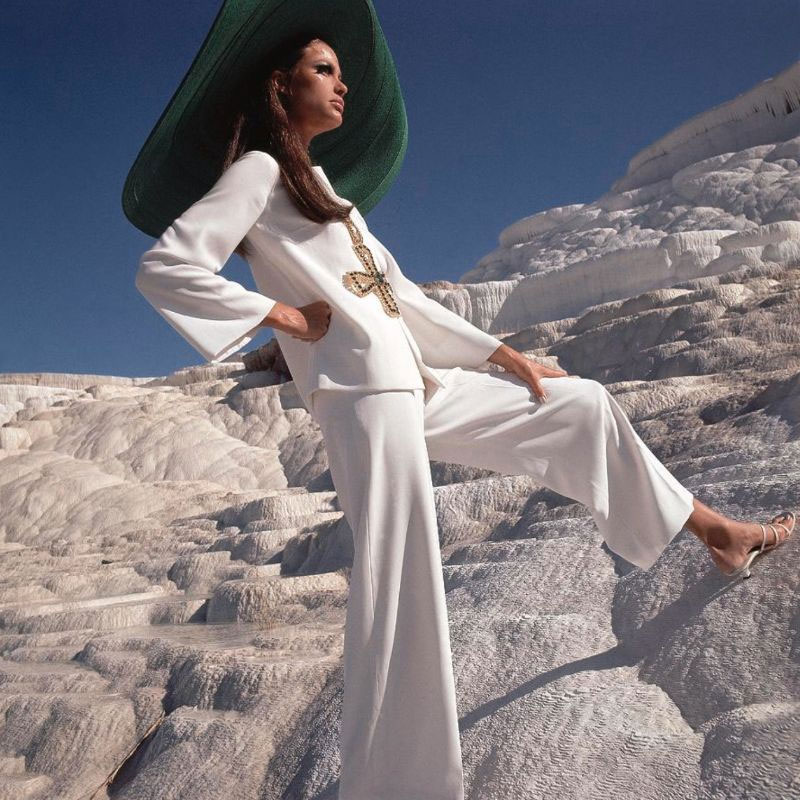 Editha Dussler wearing Hannah Troy, 1966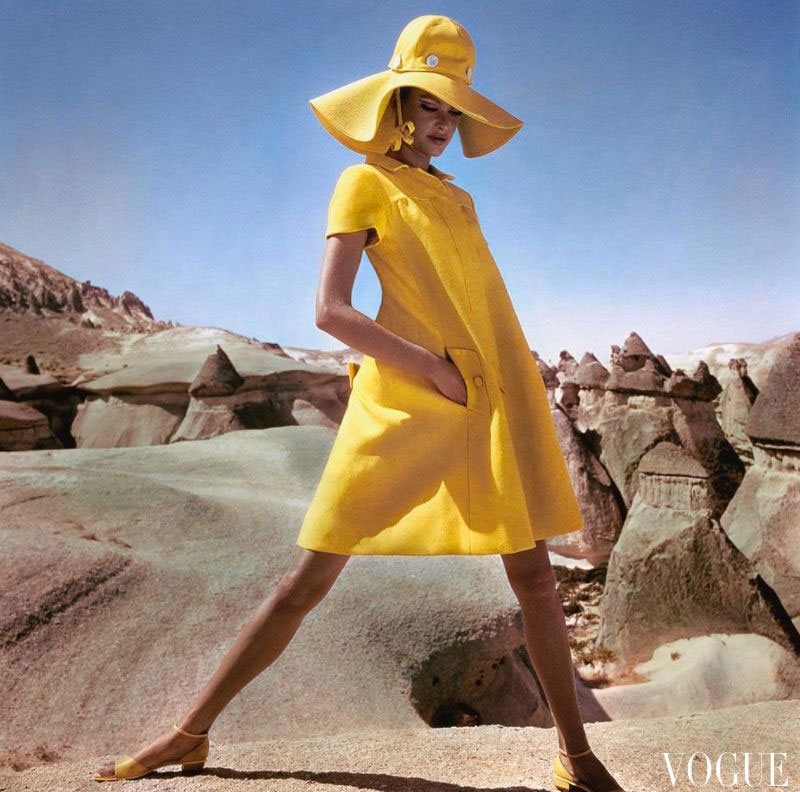 Editha Dussler, 1966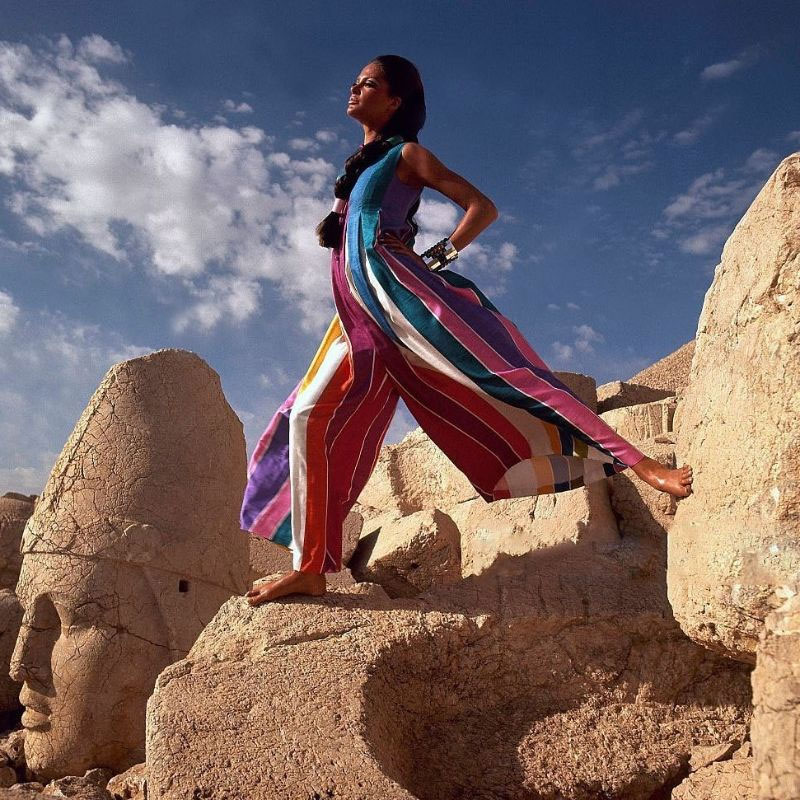 Model wearing a gown of sky-blue chiffon and a crystal beaded top by Pat Sandler, 1966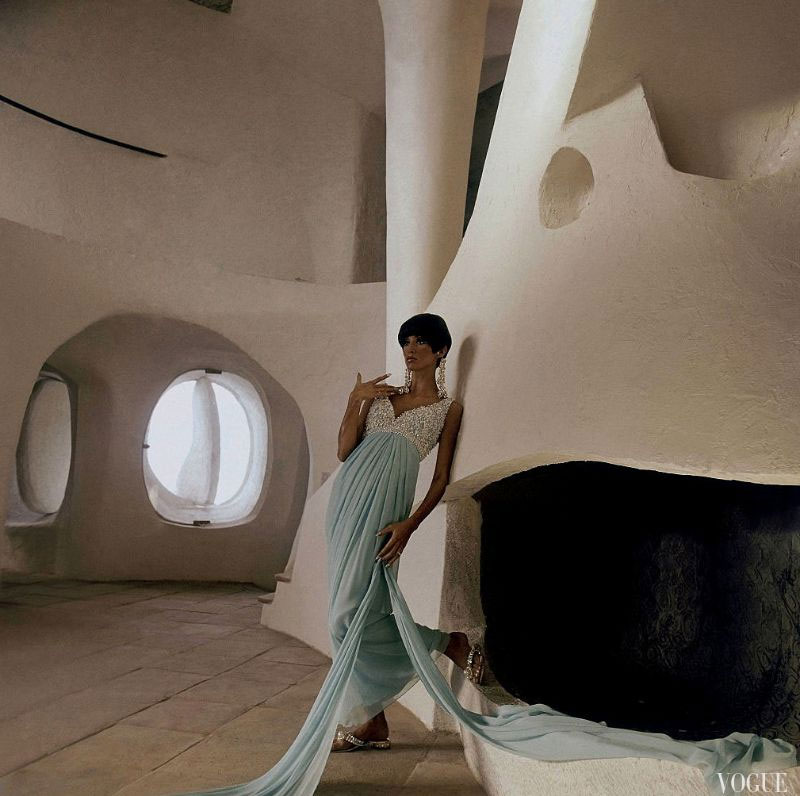 Model wearing a short silver sequined dress by Joan Arkin in the Valley Göreme, Turkey, Vogue, December 1, 1966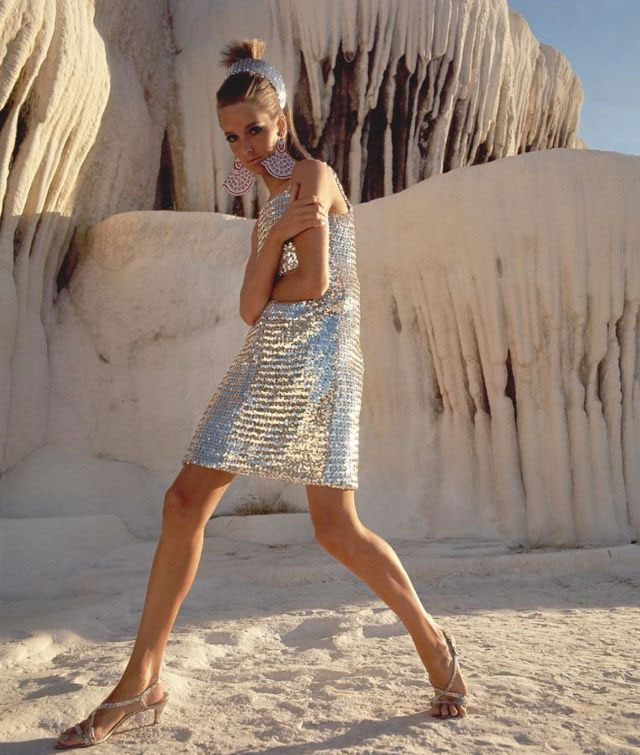 Model wearing orange Christian Dior dress, Istanbul, Turkey, Vogue, December 1966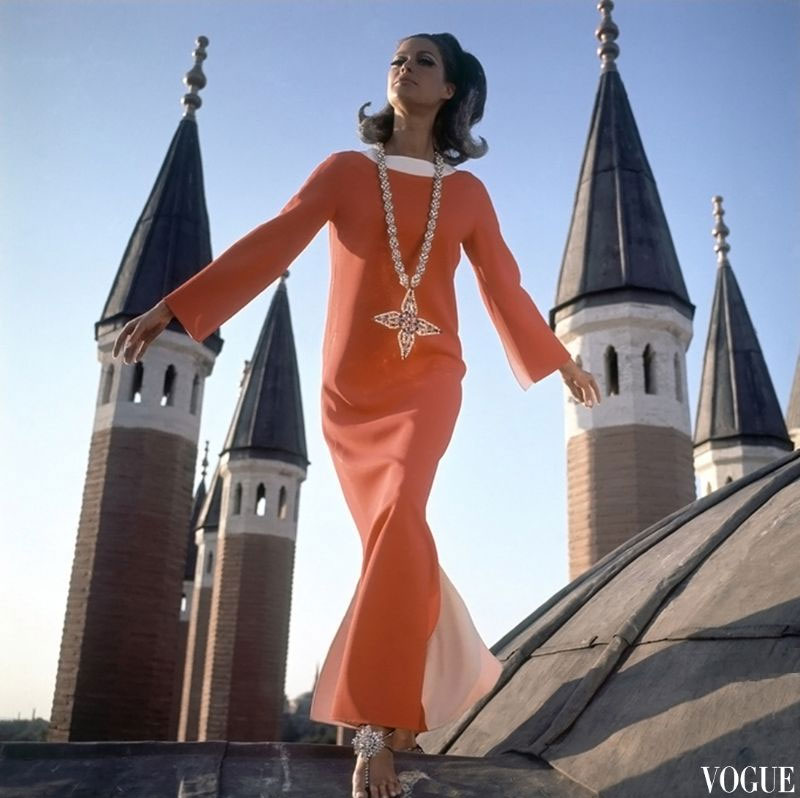 Model wearing pants and top by Bill Blass, Turkey, 1966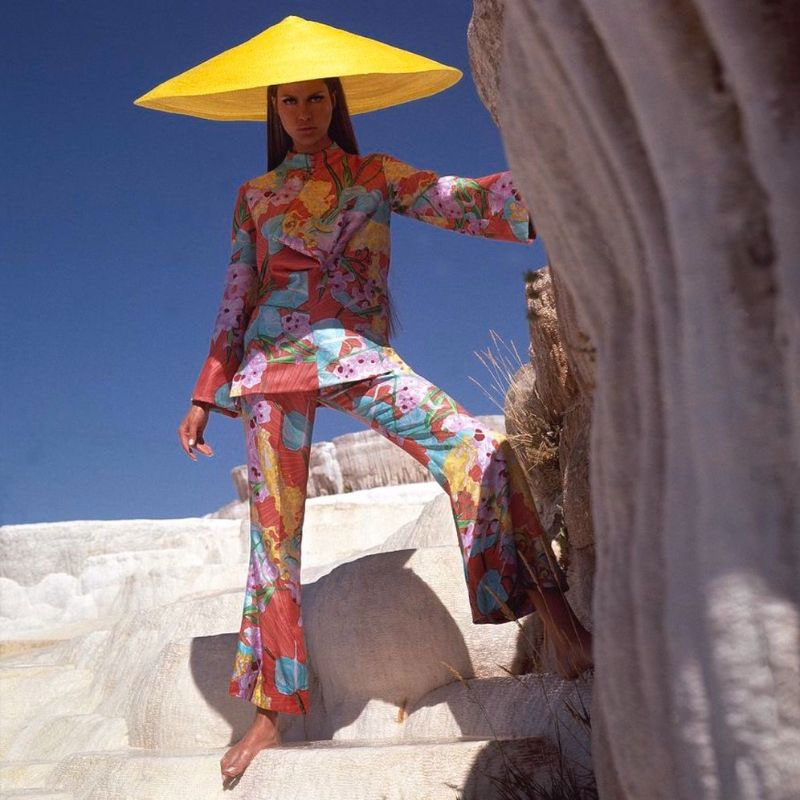 Susan Murray wearing a slit print skirt and thin-strapped top by Emilio Pucci, 1966

Vogue, December 1966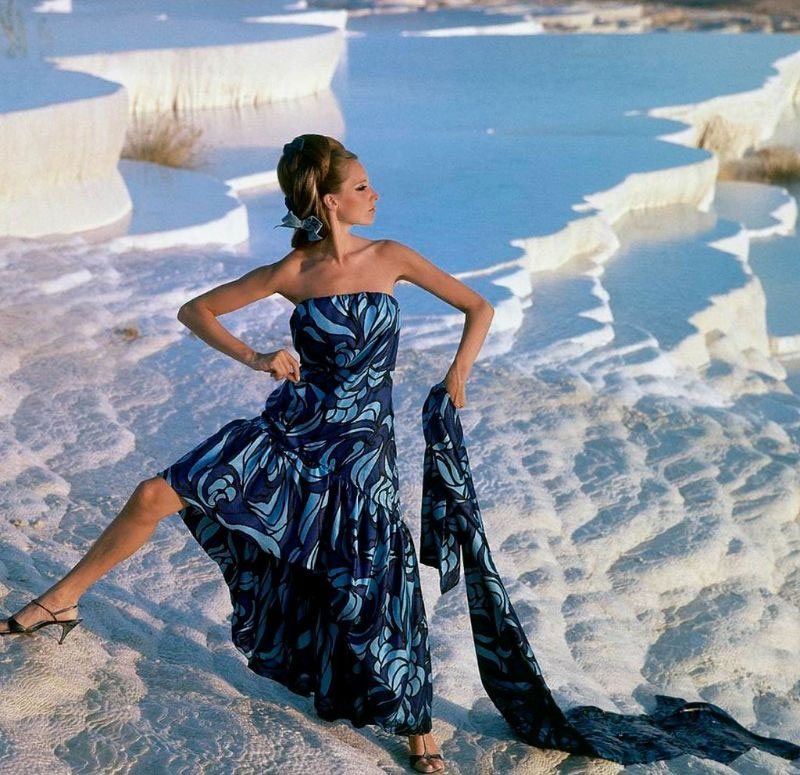 Benedetta Barzini at Santa Maria di Gesu in Sicily, wearing a turquoise dress with a matching drawstring shaping a high waist by Leslie Fay and a wide brimmed turquoise hat by Till, 1967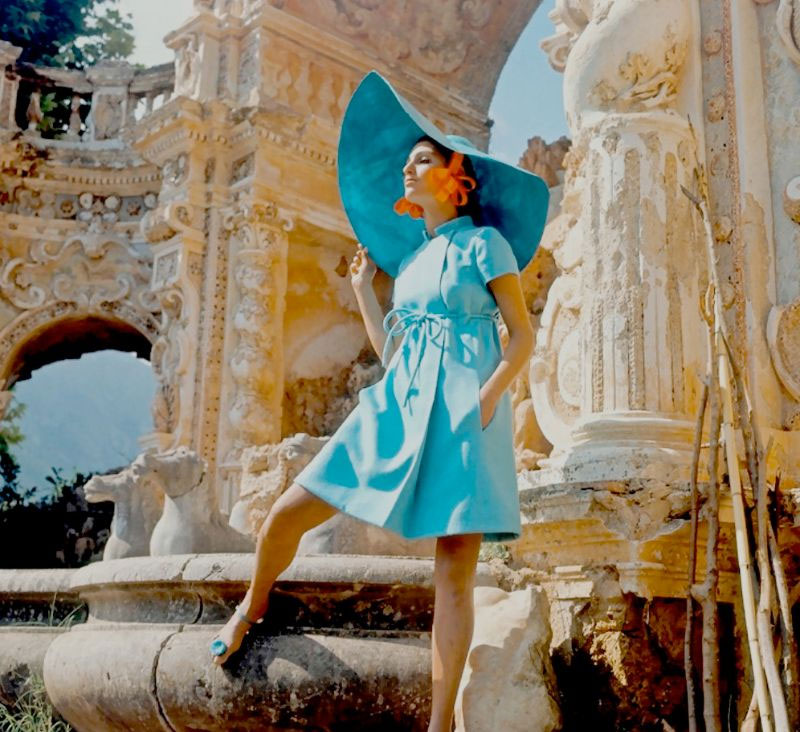 Benedetta Barzini, 1967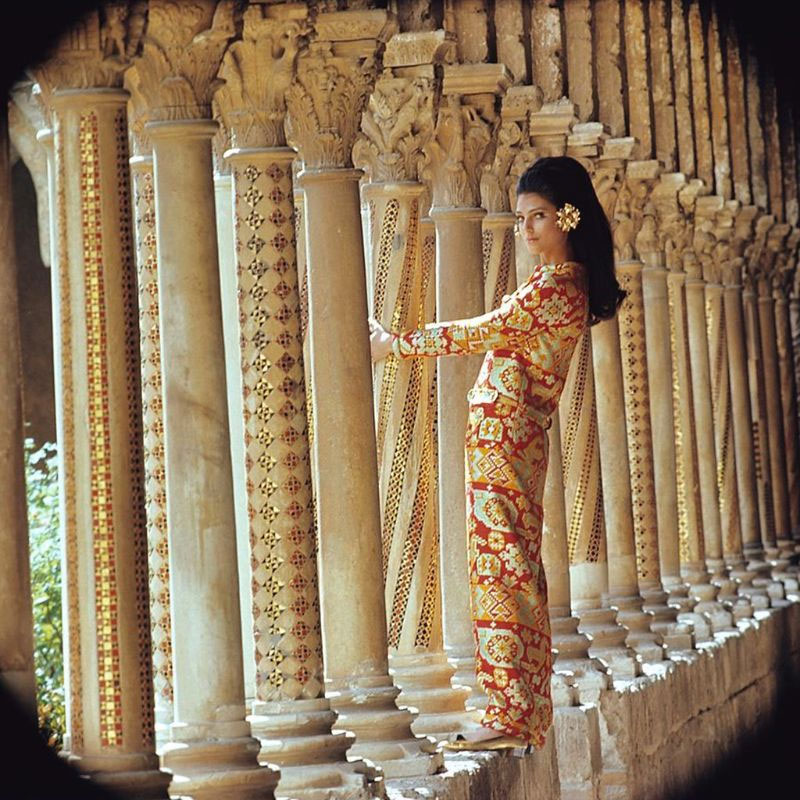 Marisa Berenson, 1967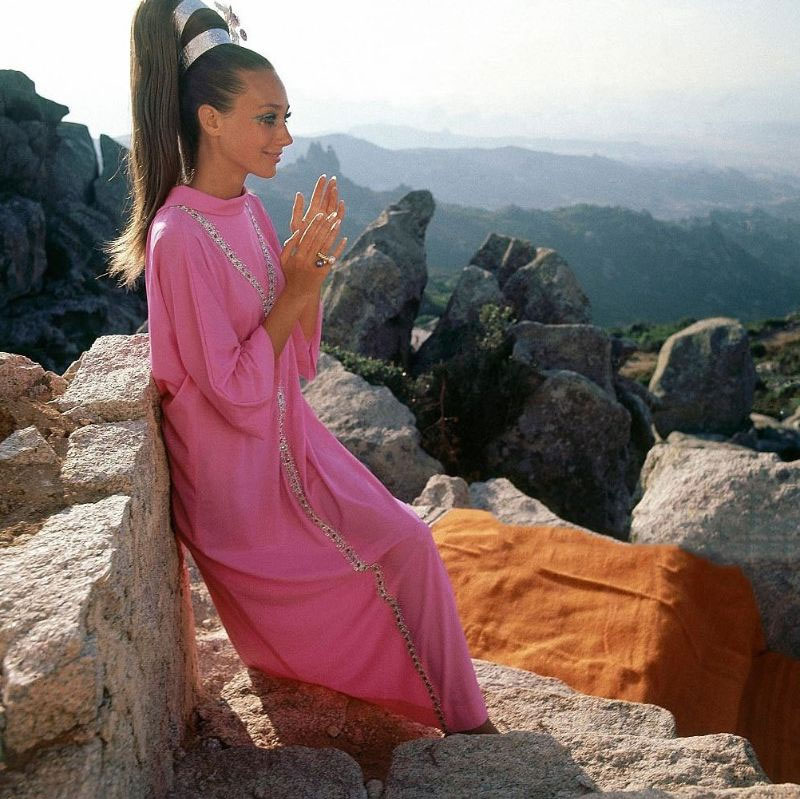 Model is standing between statues at the Villa Palagonia, Bagheria, Sicily, 1967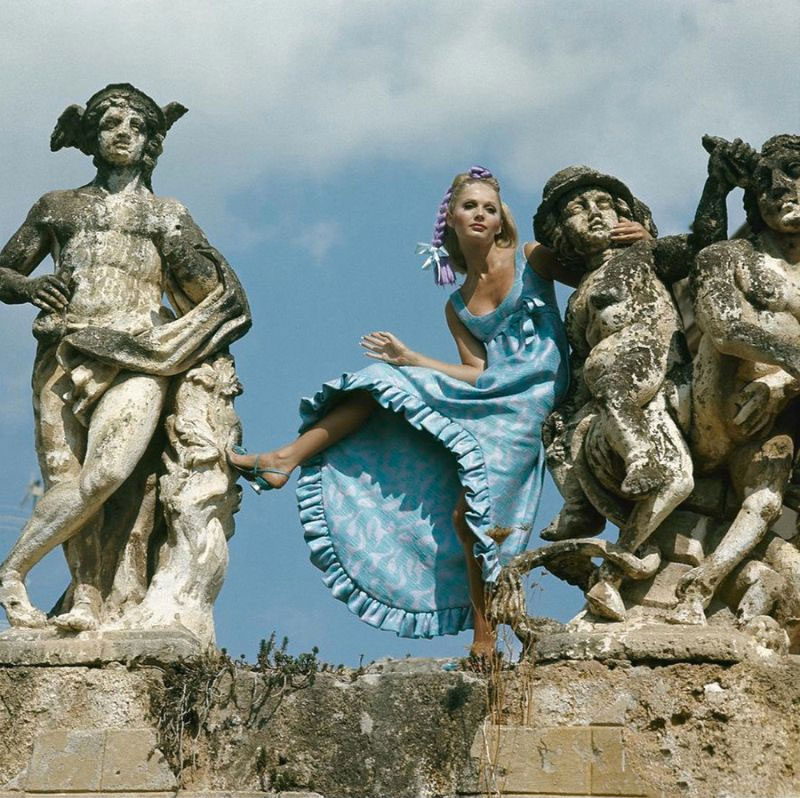 Samantha Jones in a caftan-inspired dress in colorful hand printed zigzag by Livio de Simone, rings and bracelets by Tiziani, India, Vogue, 1967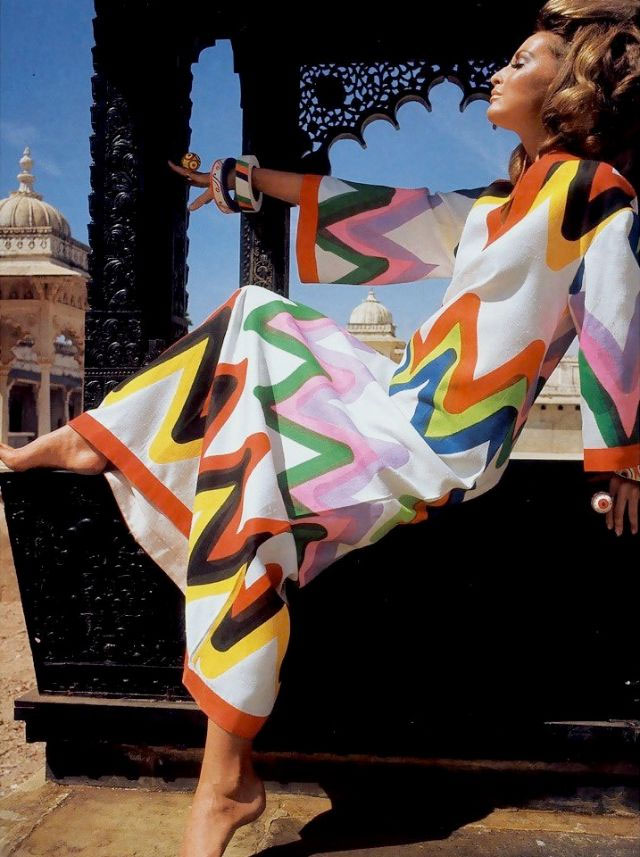 Samantha Jones, 1967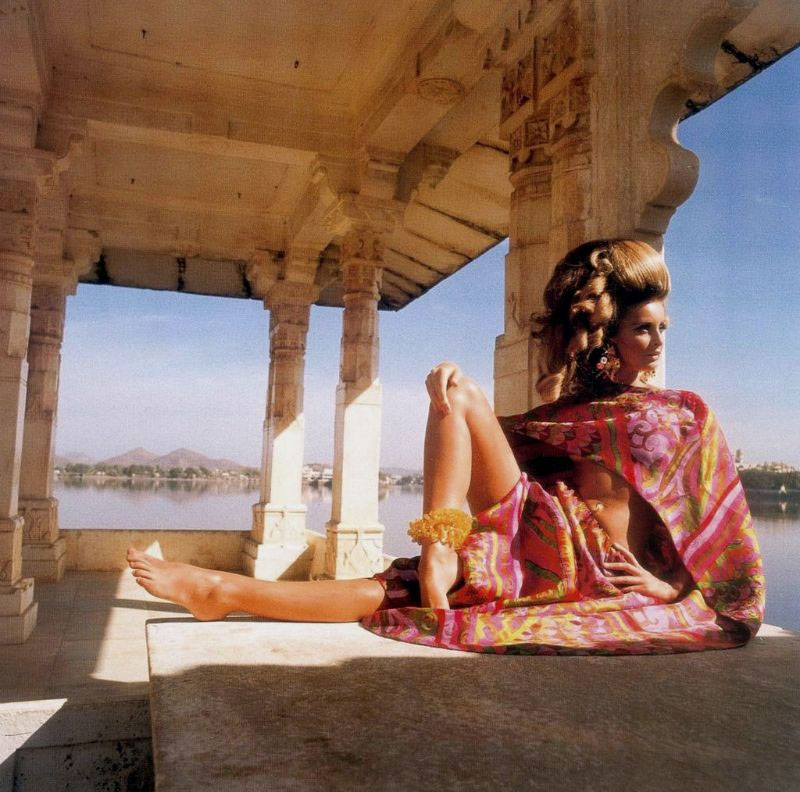 Simone D'Aillencourt in Emilio Pucci, 1967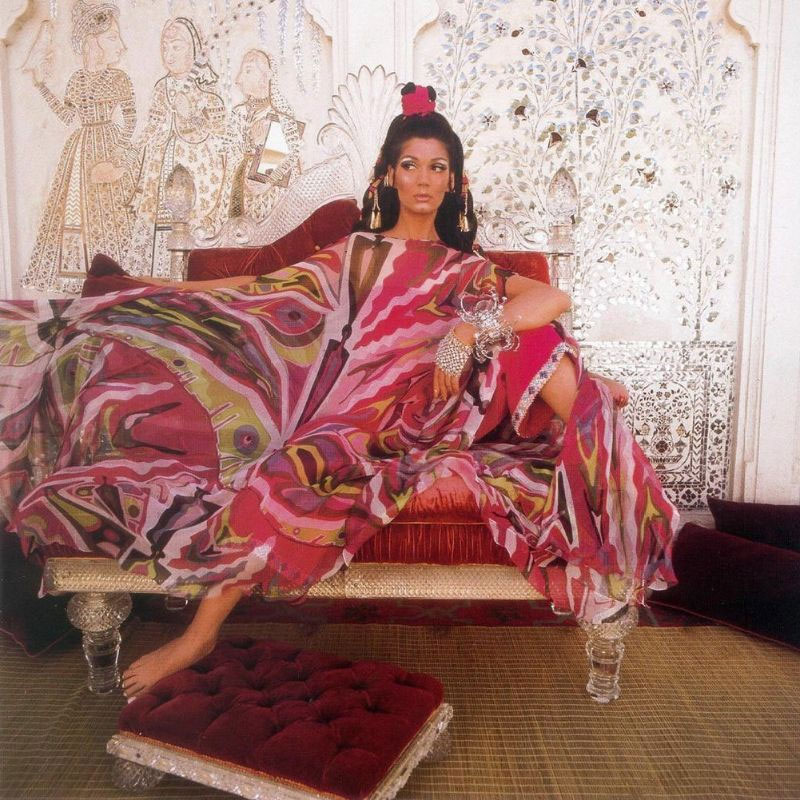 Simone D'Aillencourt in Tiffeau, 1967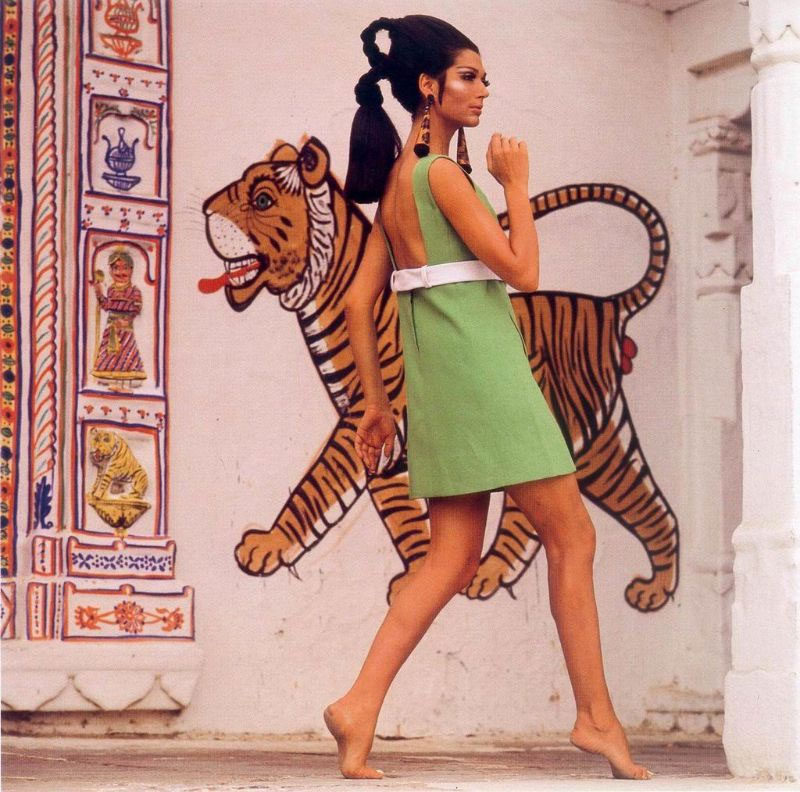 Simone D'Aillencourt, 1967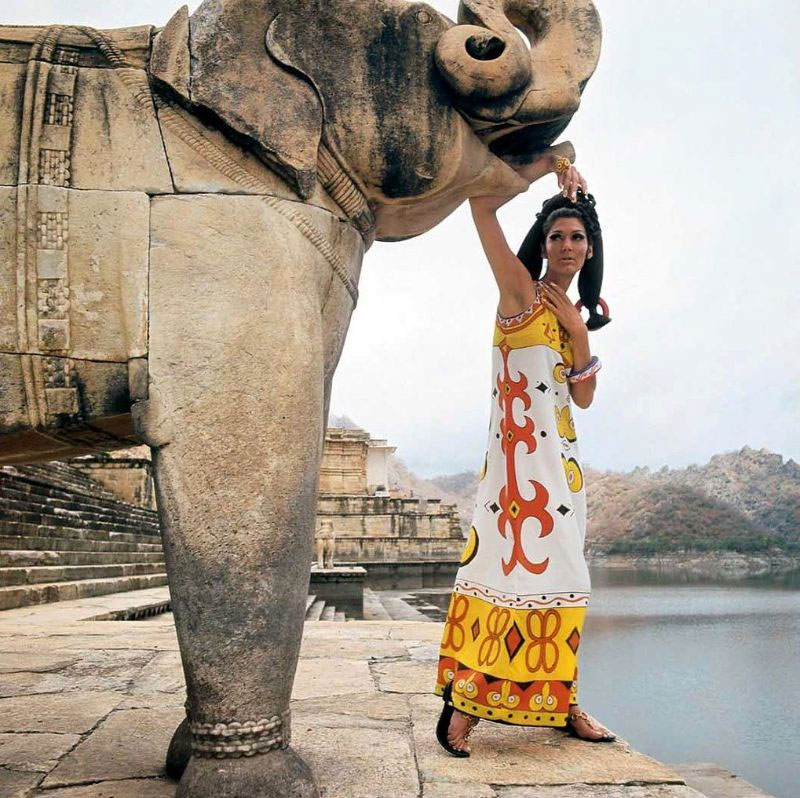 Sue Murray, Vogue summer look, Palermo, Italy, 1967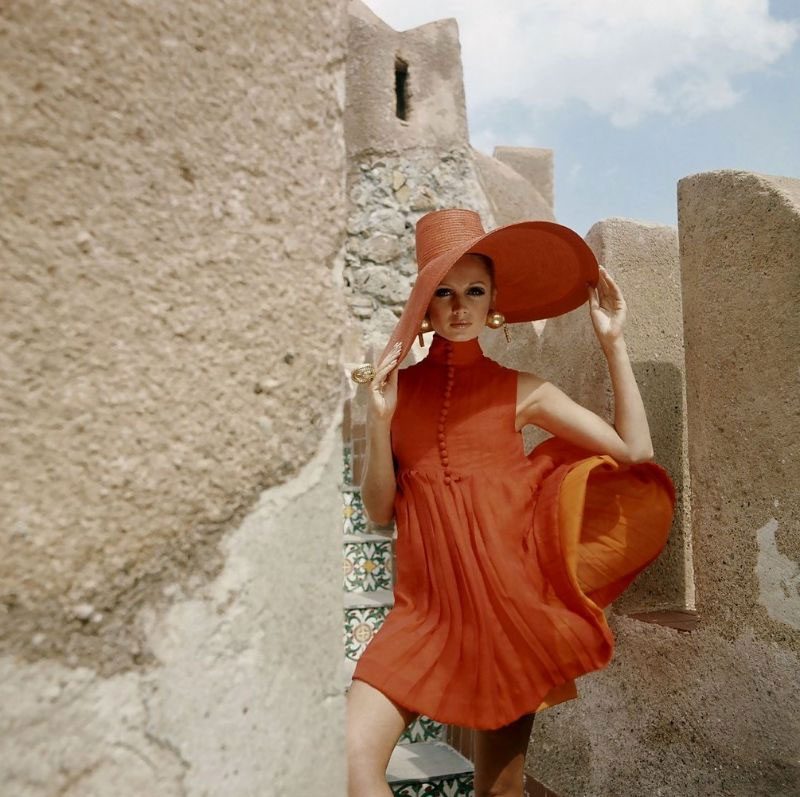 Maria Schiano in Revillion, 1968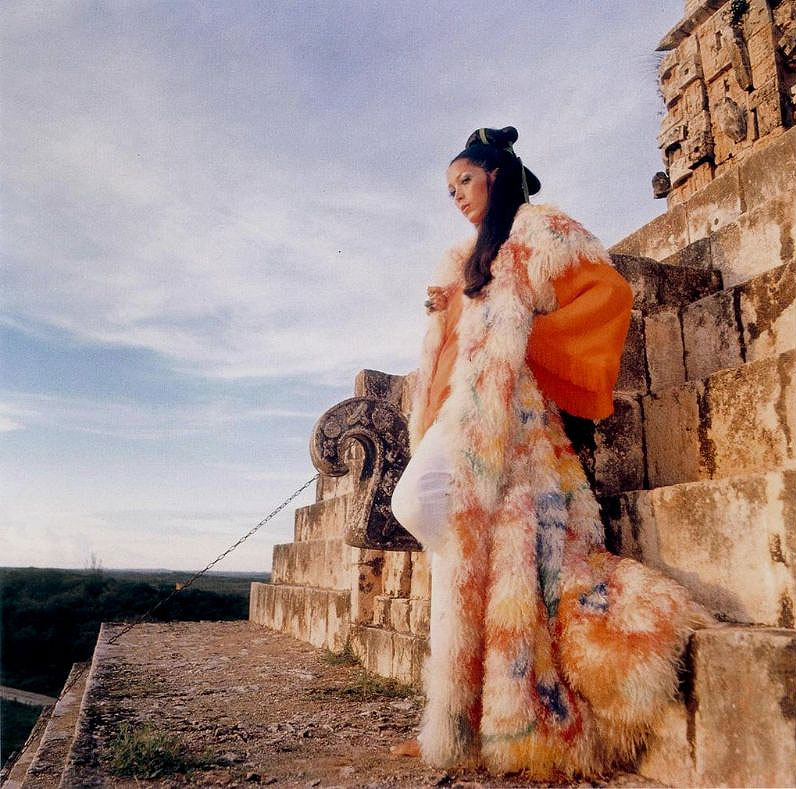 Marina Schiano wearing a transparent evening chiffon pullover and pants in fuchsia by Adolfo, at Chichén Itzá, Mexico, outside the Temple of Warriors, 1968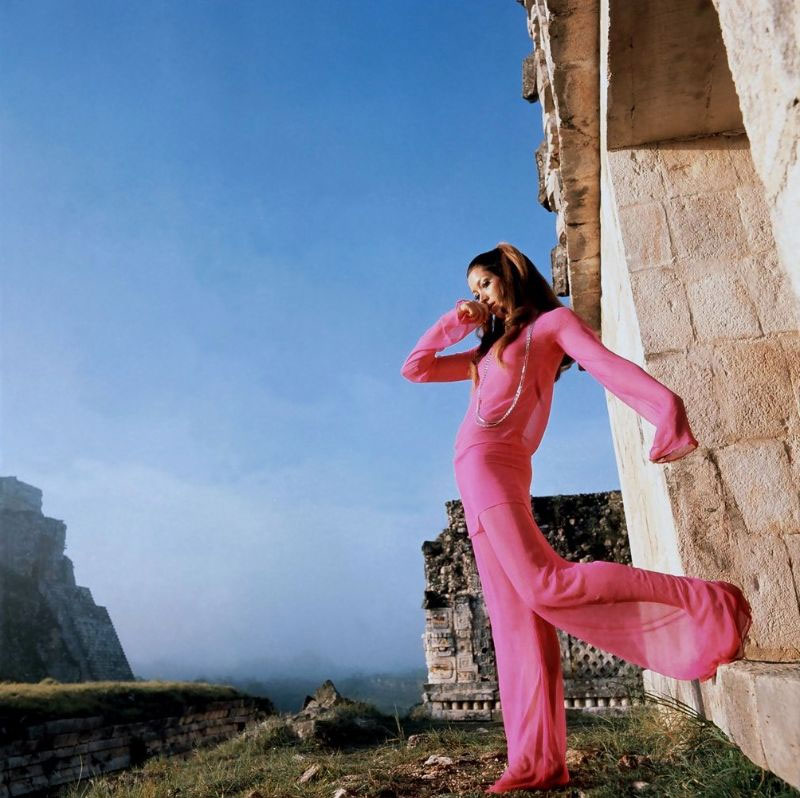 Model wearing a blue coat with a circular pattern and a matching hat by Mila Schoen, 1968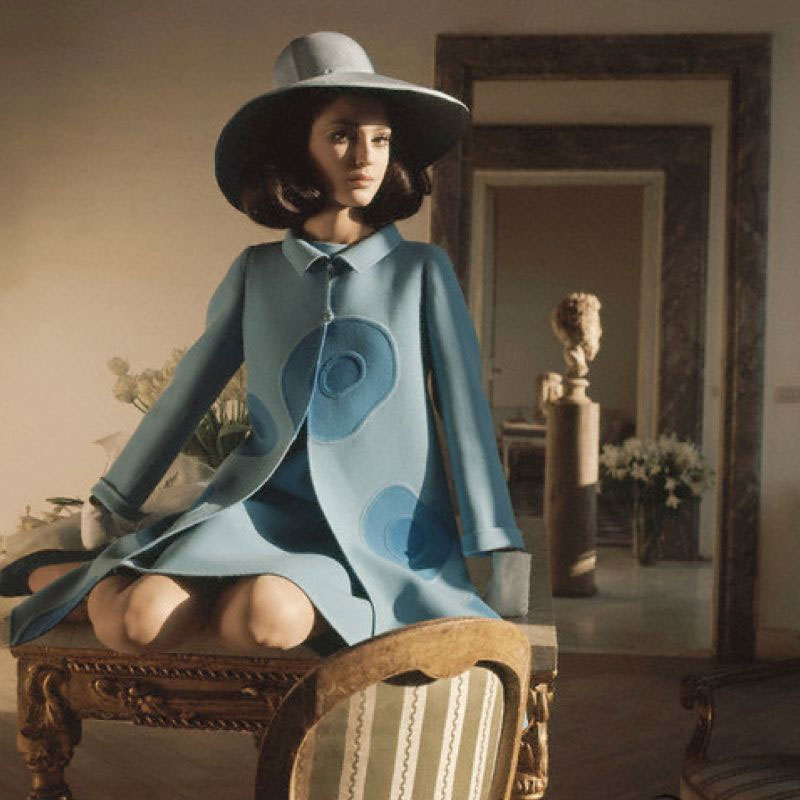 Françoise Leroy, 1969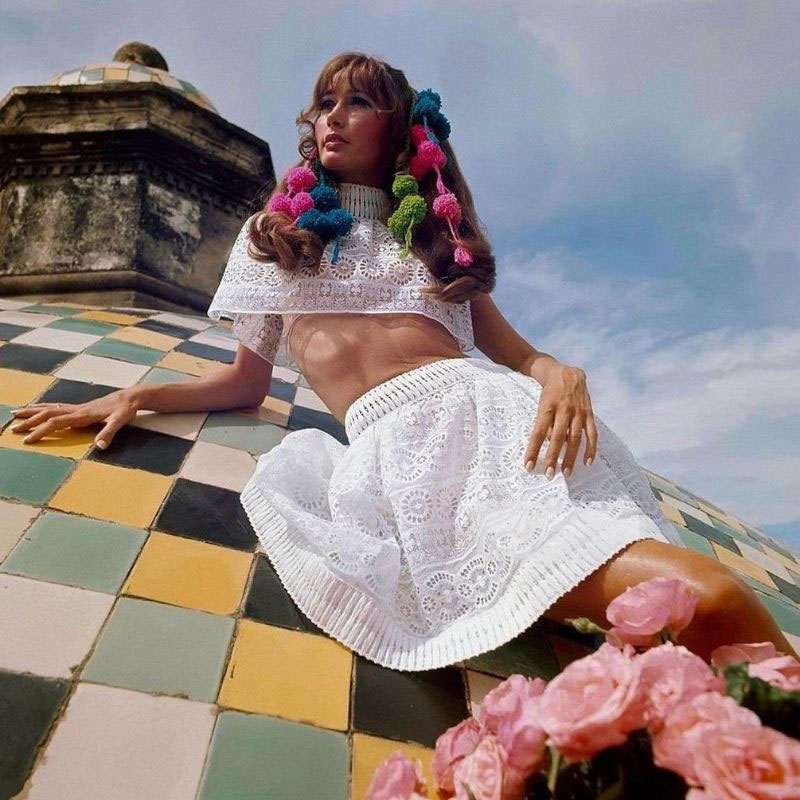 Marina Schiano, 1969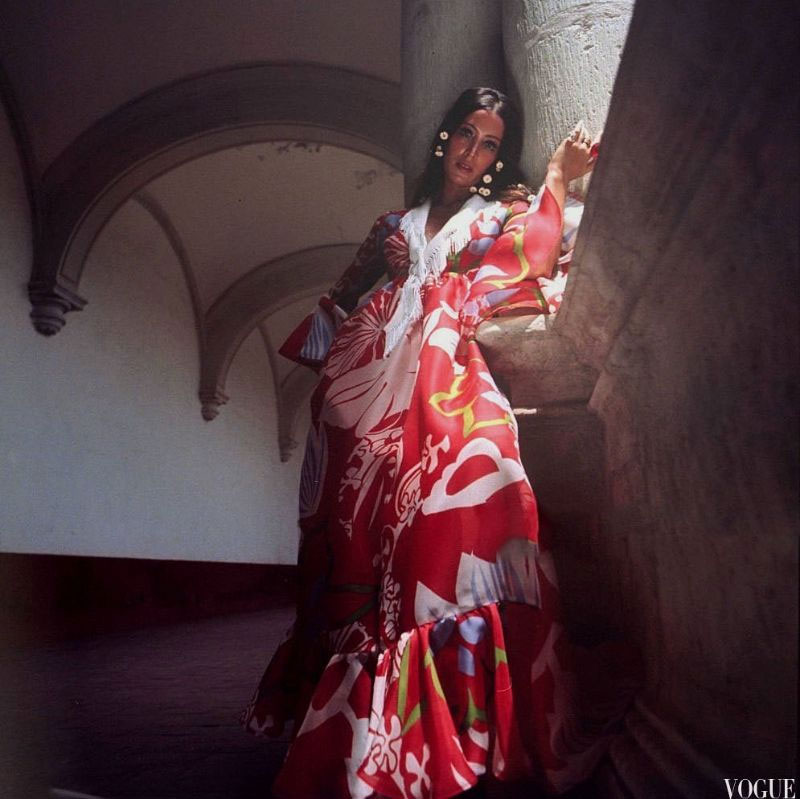 Marisa Berenson in Halston, 1969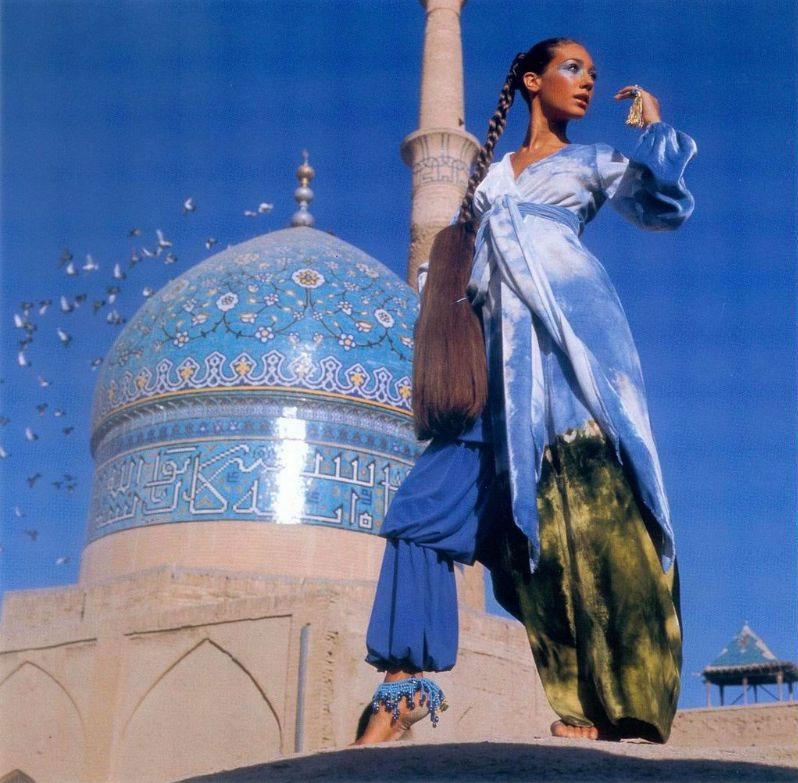 Mary Ann Restivo, 1969

Model in a Bill Blass silk organza dress, 1969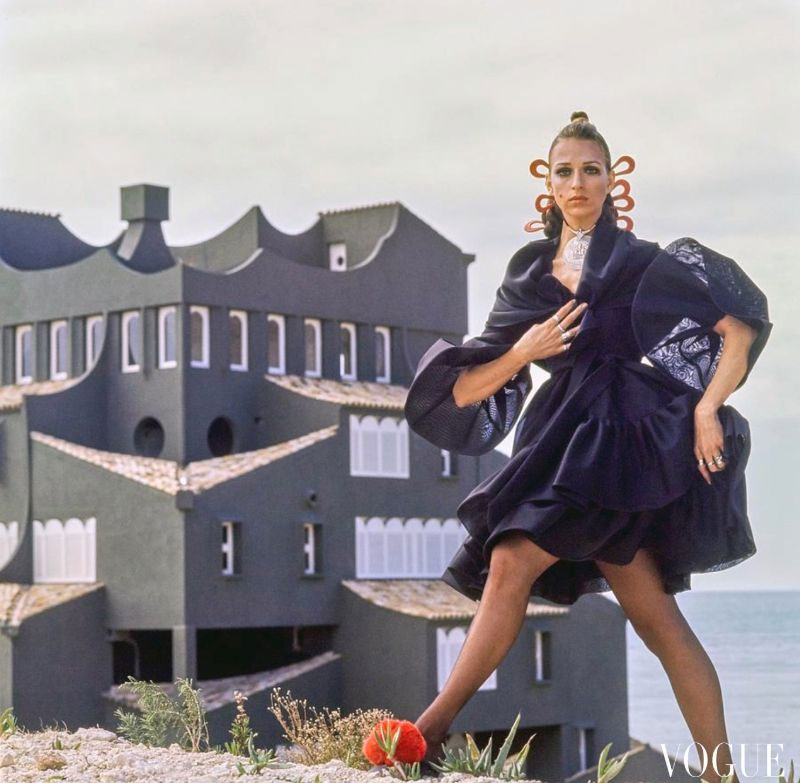 Moyra Swan, 1969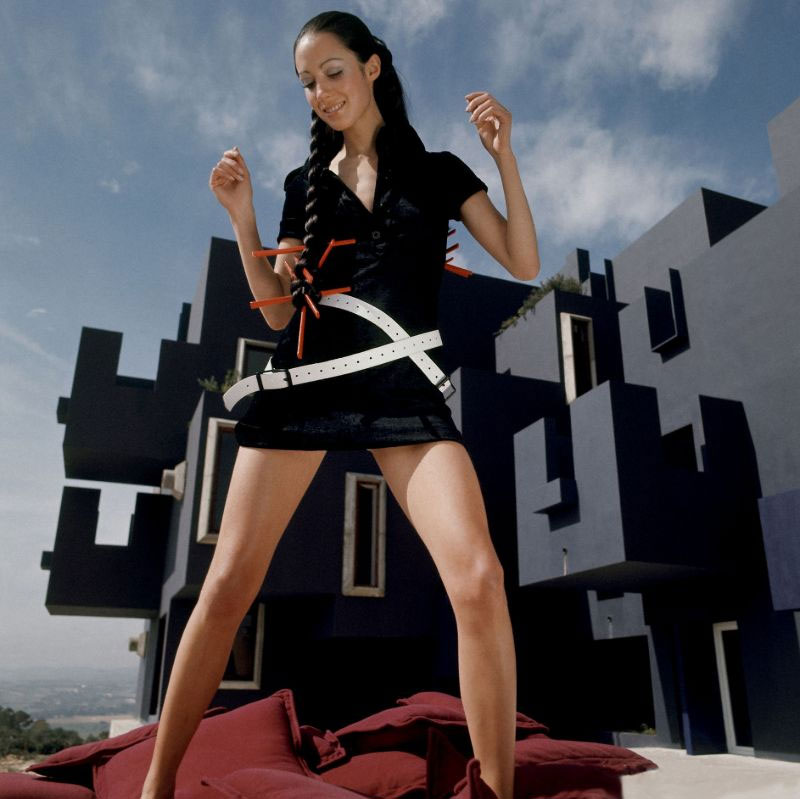 Moyra Swan, 1969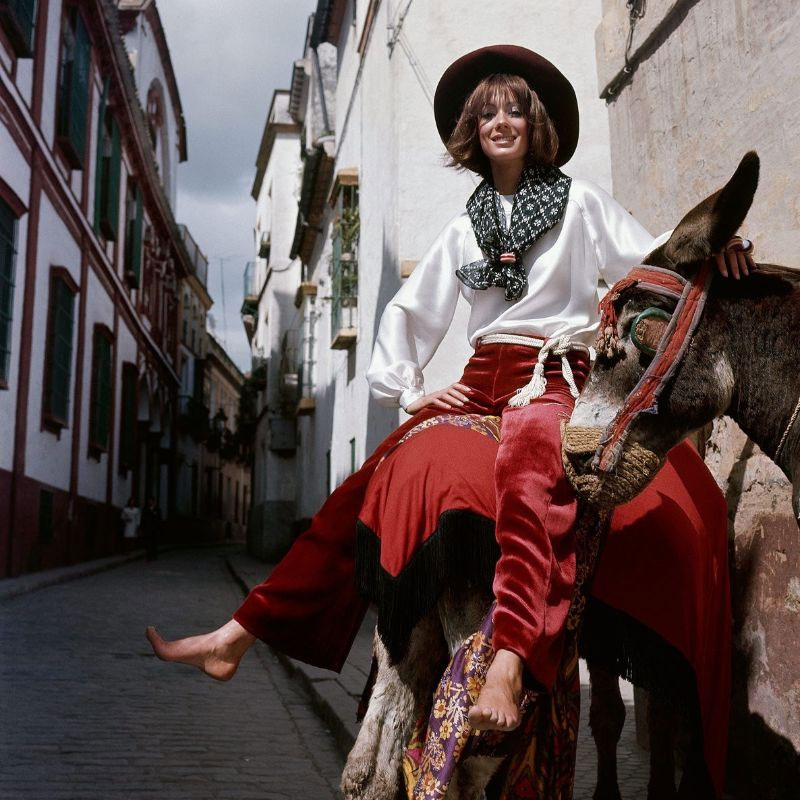 Moyra Swan, 1969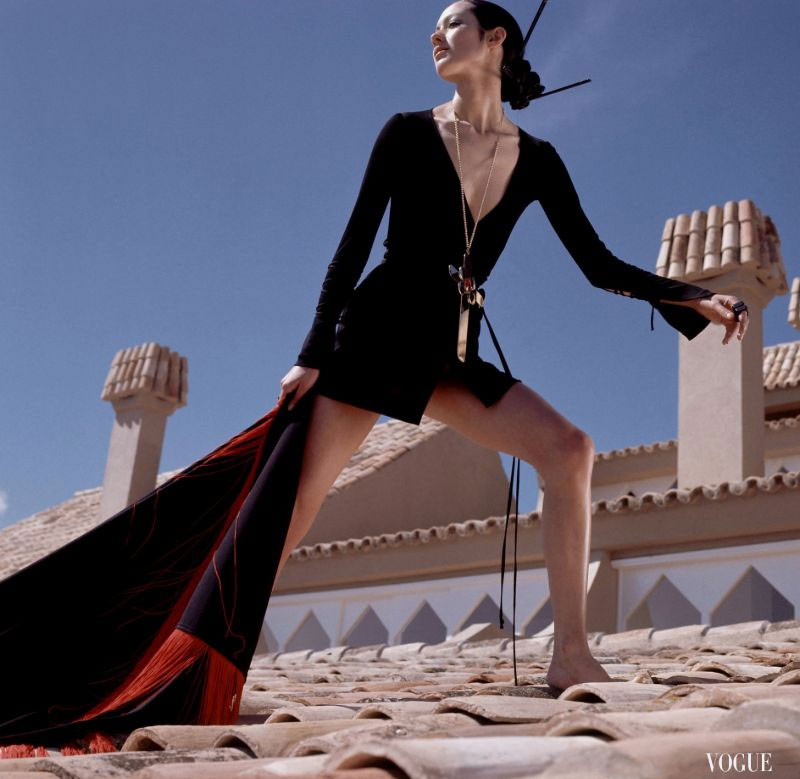 (Visited 1 times, 1 visits today)
(function(d, s, id)
var js, fjs = d.getElementsByTagName(s)[0];
if (d.getElementById(id)) return;
js = d.createElement(s); js.id = id;
js.src = "https://connect.facebook.net/en_US/sdk.js#xfbml=1&appId=1521032898120611&version=v2.0";
fjs.parentNode.insertBefore(js, fjs);
(document, 'script', 'facebook-jssdk'));
(function(d)
var js, id = 'facebook-jssdk', ref = d.getElementsByTagName('script')[0];
if (d.getElementById(id)) return;
js = d.createElement('script'); js.id = id; js.async = true;
js.src = "https://connect.facebook.net/en_US/all.js";
ref.parentNode.insertBefore(js, ref);
(document));
/*=====================*/
(function()
var po = document.createElement("script"); po.type = "text/javascript";
po.async = true;
po.src = "https://apis.google.com/js/plusone.js?publisherid=116390727576595561749";
var s = document.getElementsByTagName("script")[0]; s.parentNode.insertBefore(po, s);
)();
/*=====================*/
!function(e,n,t)var o,c=e.getElementsByTagName(n)[0];e.getElementById(t)(document,"script","facebook-jssdk");(function(d, s, id)
var js, fjs = d.getElementsByTagName(s)[0];
if (d.getElementById(id)) return;
js = d.createElement(s); js.id = id;
js.src = "https://connect.facebook.net/en_US/sdk.js#xfbml=1&appId=1521032898120611&version=v2.0";
fjs.parentNode.insertBefore(js, fjs);
(document, 'script', 'facebook-jssdk'));



Source link