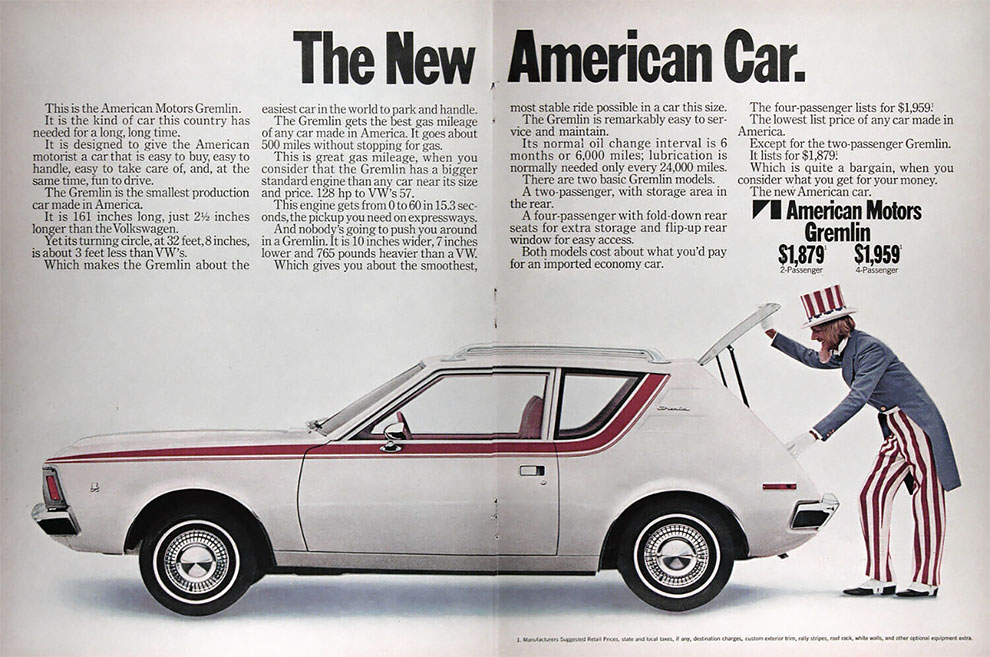 The AMC Gremlin is a subcompact motor vehicle that was designed by the American Motors Company (AMC) for 9 product yrs. Throughout its production operate from April 1970 as a result of 1978, a whole of 671,475 Gremlins ended up developed in the United States and Canada.
The Gremlin was described at its introduction as the initial domestic-developed American subcompact vehicle.
h/t: vintag.es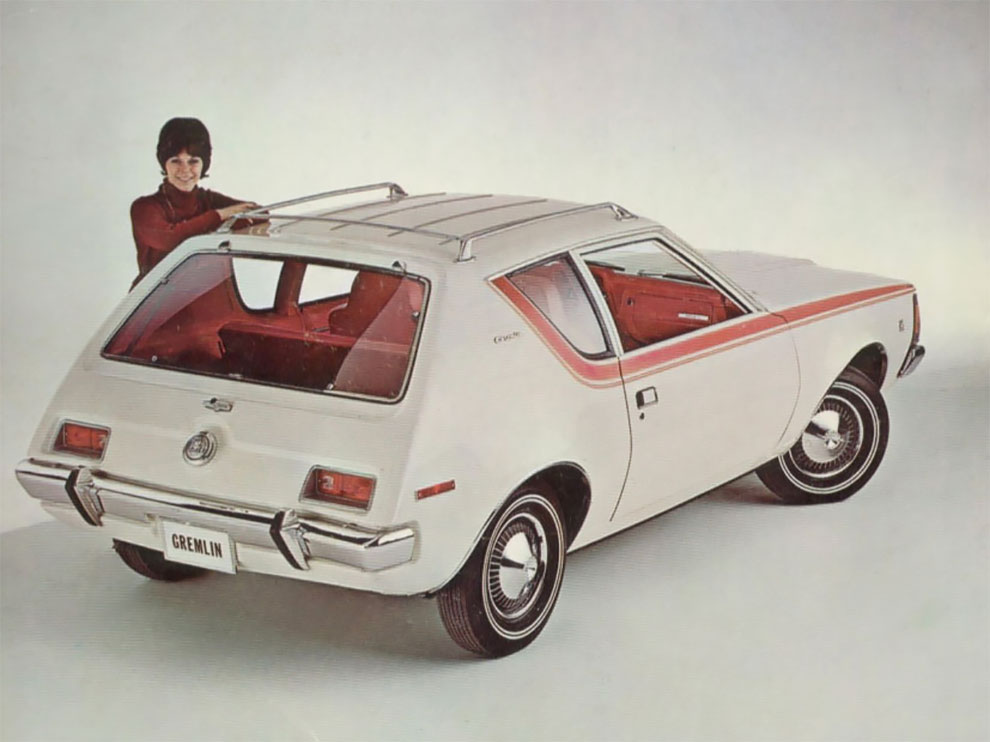 Responding to the introduction of opponents from Ford and Chevrolet, AMC advertised the auto in its 2nd design 12 months as "America's first subcompact." The St. Louis-Post Dispatch states that to cite the Gremlin as "America's initially subcompact" is to forget about the Crosley and the Nash Metropolitan. The latter—a subcompact-sized "captive import," American-conceived and American-built for the American sector, and developed in the British isles with a British engine—has a claim to be "Americas initial subcompact."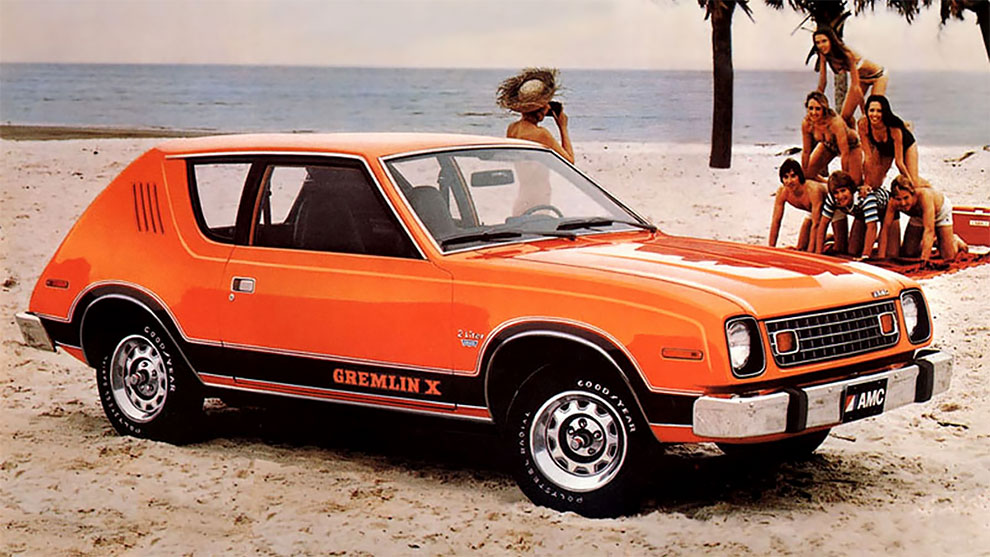 AMC's designer Richard A. Teague may possibly have occur up with up the Gremlin's identify. AMC seemingly felt assured enough to not worry about the word's destructive connotations. Time journal noted two definitions for "gremlin": Outlined by Webster's as "a small gnome held to be responsible for malfunction of tools." American Motors' definition: "a pal to its buddies and an ogre to its enemies."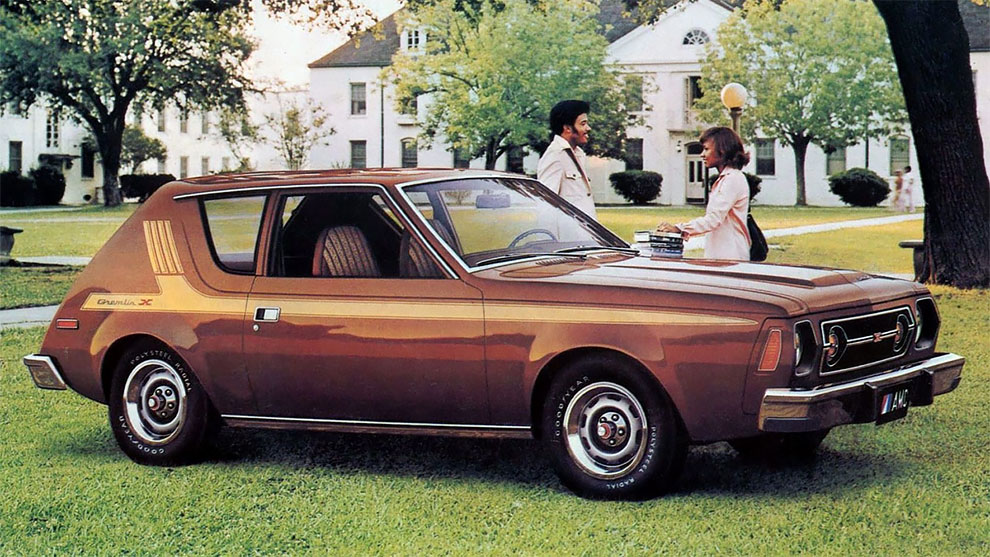 The vehicle was released on April Fools' Working day 1970, 6 months ahead of subcompacts from Ford and GM. It was produced to contend with imported automobiles from Japan and Germany and even though its visual appearance been given some criticism, the Gremlin had an important edge with its low price tag.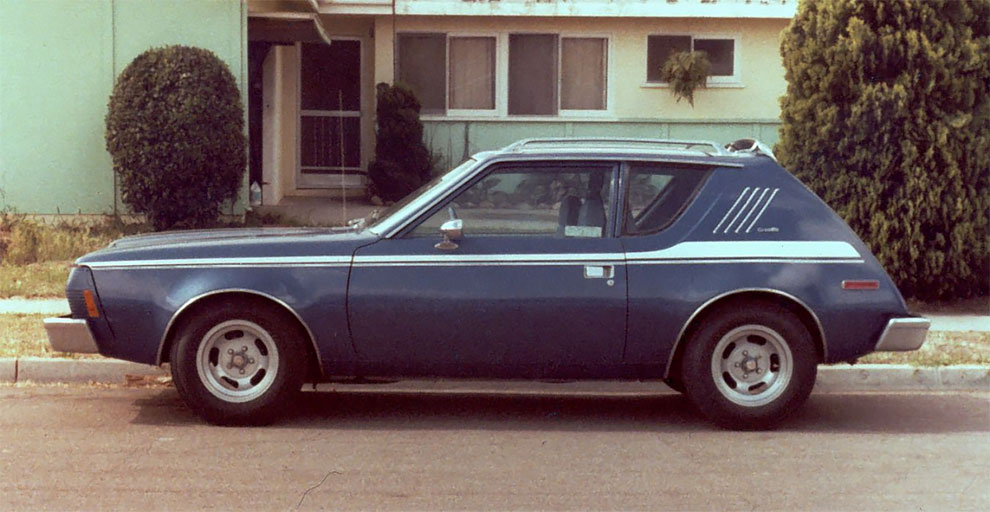 With AMC's thriftiest 6-cylinder engine and base rates beneath US$2,000, AMC's 'import-fighter' at first bought well: about 26,000 in its abbreviated initially time just before the Chevrolet Vega and Ford Pinto had been launched.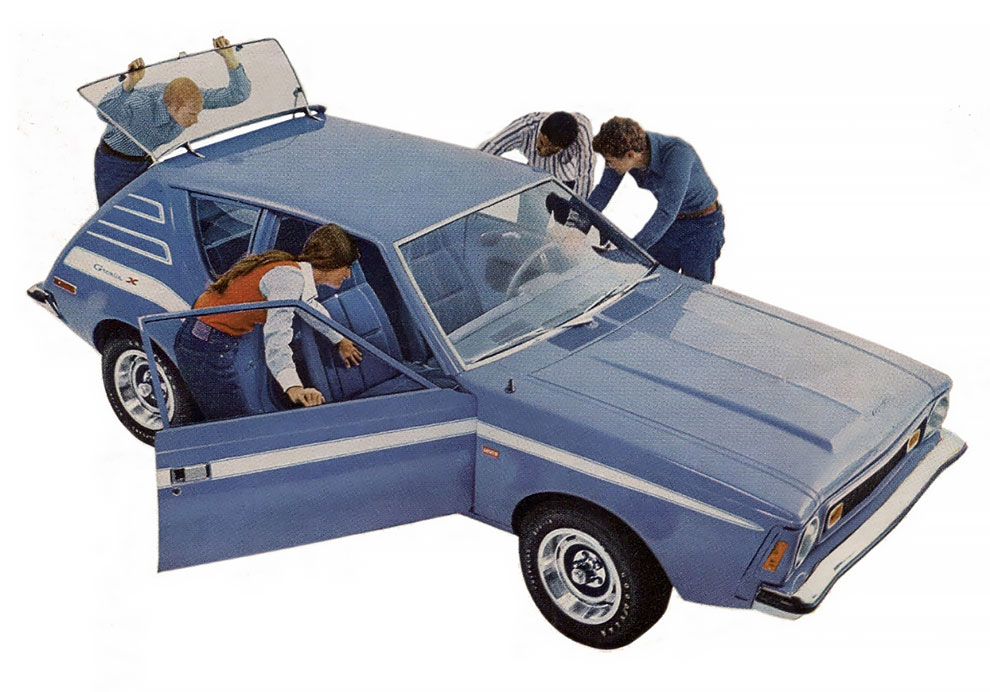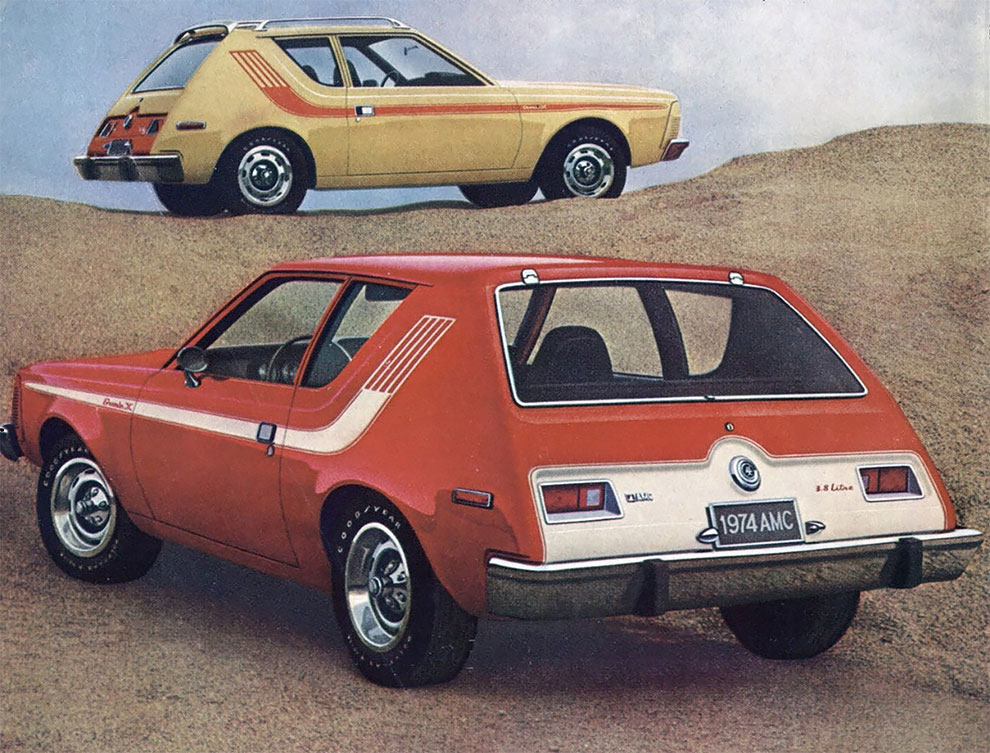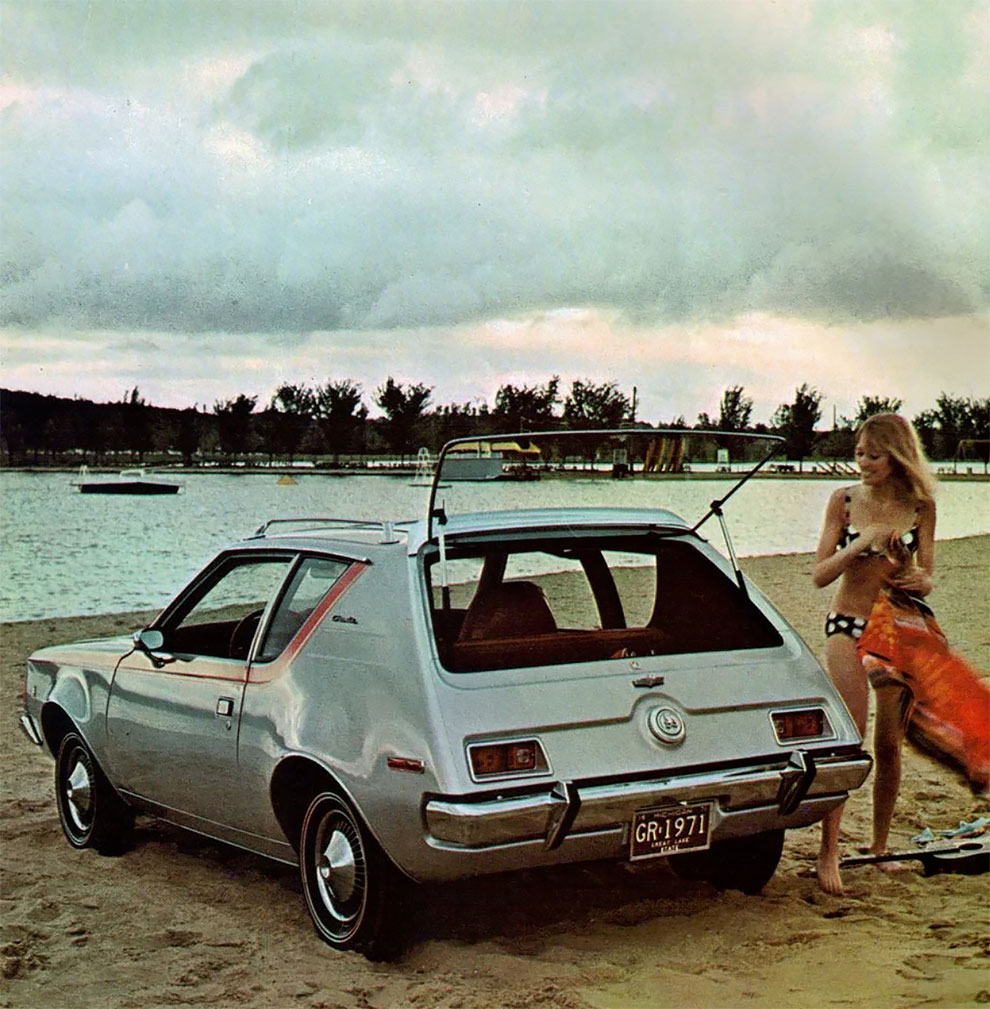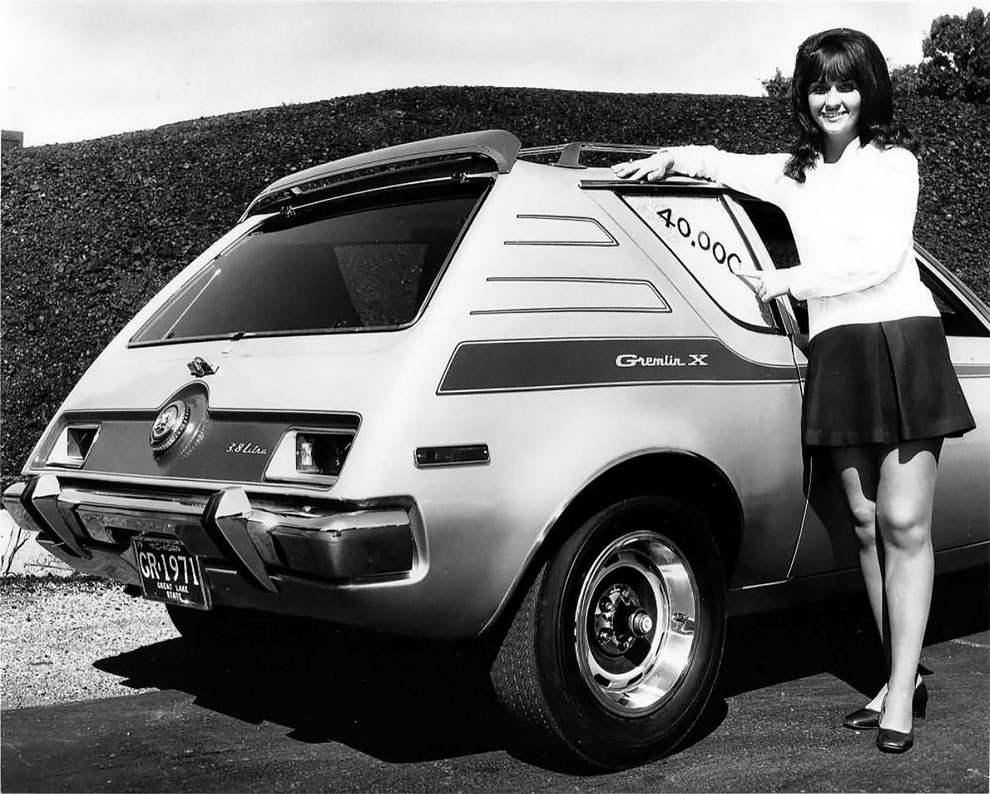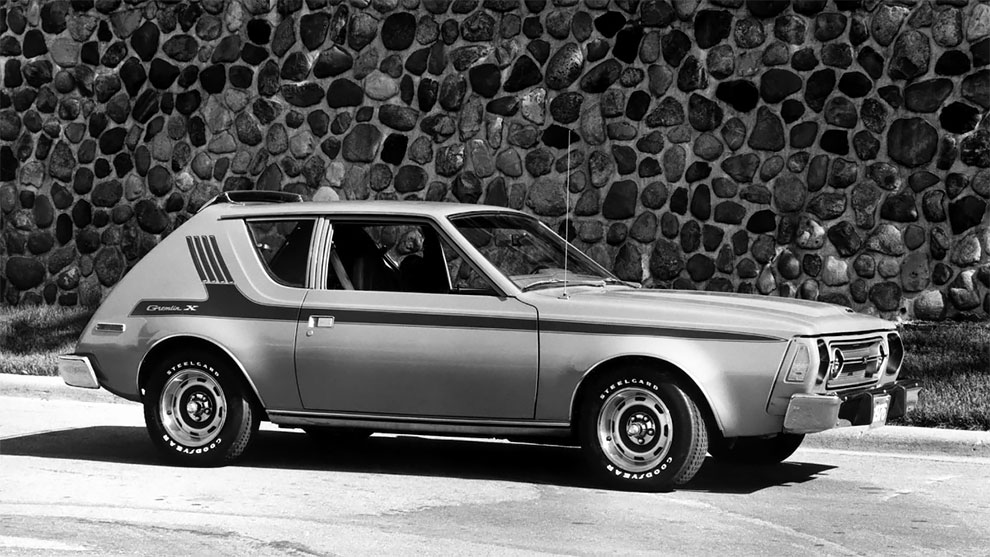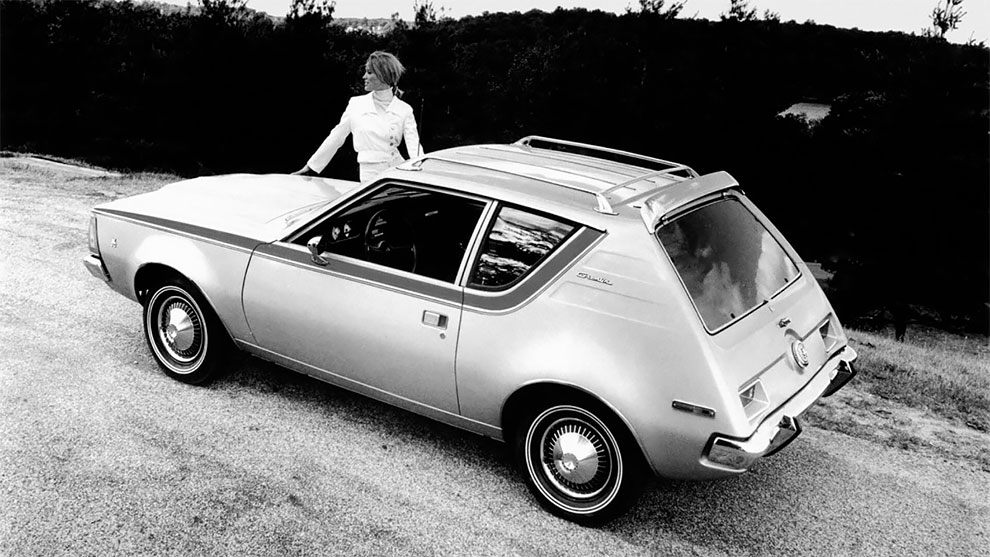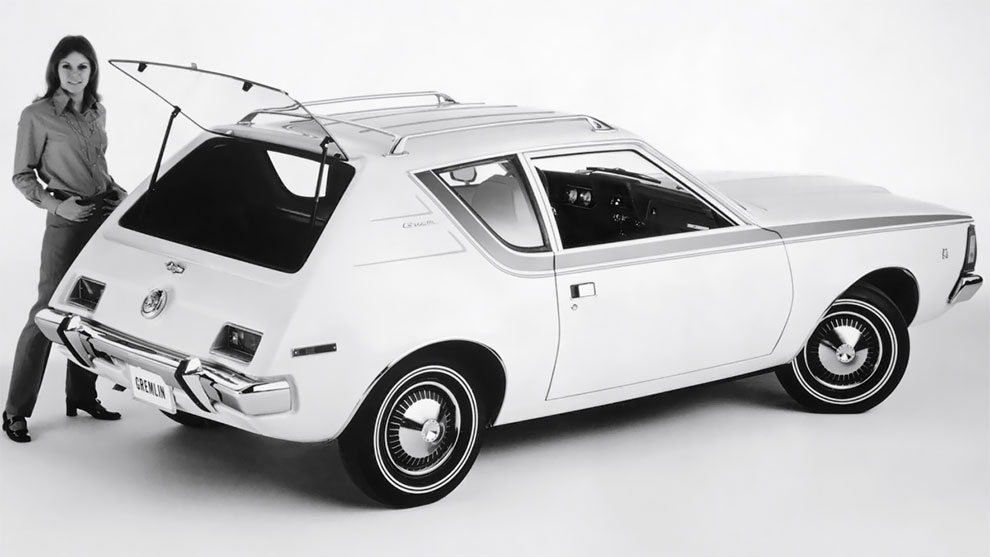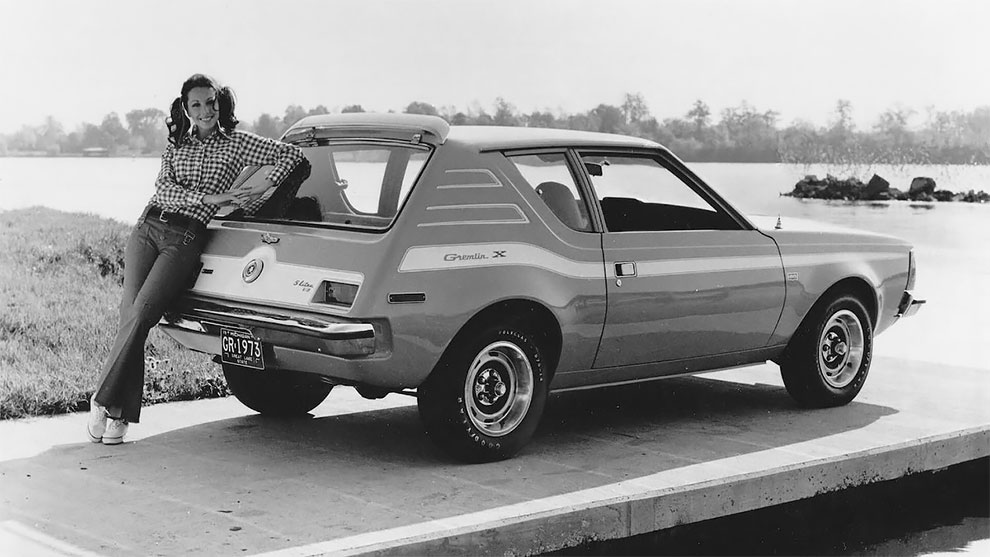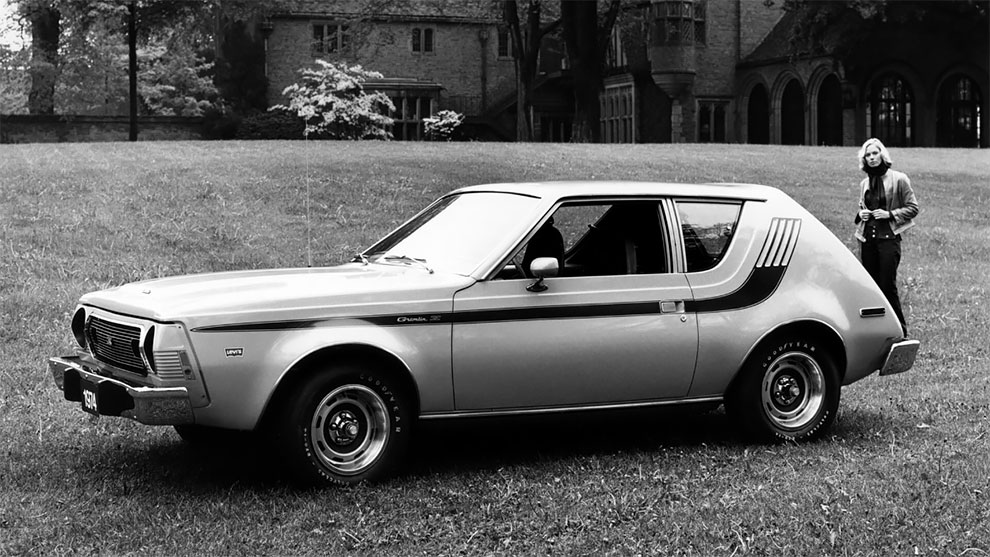 (perform(d, s, id)
var js, fjs = d.getElementsByTagName(s)[0]
if (d.getElementById(id)) return
js = d.createElement(s) js.id = id
js.src = "https://connect.facebook.web/en_US/sdk.js#xfbml=1&appId=1521032898120611&model=v2."
fjs.parentNode.insertBefore(js, fjs)
(document, 'script', 'facebook-jssdk'))
(operate(d)
var js, id = 'facebook-jssdk', ref = d.getElementsByTagName('script')[0]
if (d.getElementById(id)) return
js = d.createElement('script') js.id = id js.async = true
js.src = "https://link.facebook.net/en_US/all.js"
ref.parentNode.insertBefore(js, ref)
(document))
/*=====================*/
(purpose()
var po = doc.createElement("script") po.variety = "textual content/javascript"
po.async = correct
po.src = "https://apis.google.com/js/plusone.js?publisherid=116390727576595561749"
var s = document.getElementsByTagName("script")[0] s.parentNode.insertBefore(po, s)
)()
/*=====================*/
!function(e,n,t)var o,c=e.getElementsByTagName(n)[0]e.getElementById(t)(document,"script","facebook-jssdk")(purpose(d, s, id)
var js, fjs = d.getElementsByTagName(s)[0]
if (d.getElementById(id)) return
js = d.createElement(s) js.id = id
js.src = "https://join.fb.internet/en_US/sdk.js#xfbml=1&appId=1521032898120611&version=v2."
fjs.parentNode.insertBefore(js, fjs)
(doc, 'script', 'facebook-jssdk'))https://connect.facebook.net/en_US/sdk.js#xfbml=1&version=v6.0&appId=1443946719181573&autoLogAppEvents=1



Source backlink